Accommodation
Wondering what to bring to Uni?
Packing for university can be a bit of a daunting task, particularly if you're leaving home for the first time. The trick is to not to bring too much and to remember that, if you forget something, you can always replace it here or get it sent on afterwards.
Each study bedroom is well equipped for life as a student – there is more than enough storage space around your desk for storing books and items to make your bedroom homely. You have a large desk for working on and a pin board that you may want to put photos of friends and family. Your room also has a lamp and comes with curtains so you don't need to worry about these items.
You'll find a list of what's in your room and communal areas on the page for your accommodation, but the following will provide an overview of things to take into consideration.
What to bring with you
You'll need to bring some clothes and personal belongings, of course. You might like to bring a few choice items like photos as well, to make your room feel more like home.
It's also a good idea to bring:
your bank account details and cash card
ID such as your passport or driving licence
your National Insurance Number if you want to look for a part-time job
bedding – sheets, pillows, pillowcases, duvet and duvet cover (or you could buy a bedding starter pack from UniKitOut and have it delivered to your room before you arrive. You can get 10% off with discount code UWE10).
towels
coat hangers
crockery – a couple of plates, bowls, mugs and glasses
cutlery
tea towels
toiletries – shampoo, conditioner, soap, shower gel etc (international students: please read advice from the UK government about restricted items)
basic food provisions until you do your first shop (international students: see the UK government guidance about bringing food into the UK).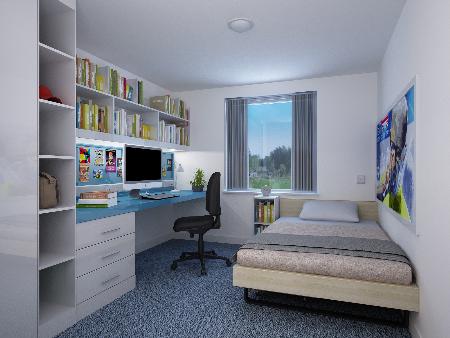 What not to bring with you
There are some items we ask you not to bring to keep everyone safe. These are listed in your terms and conditions and include:
airsoft guns
candles, electric/oil diffusers or incense burners
chip pans
extra furniture
fan heaters
fireworks
illegal substances
paddling pools
pets
replica weapons
your car – unless you live at Glenside Campus or the Hollies and have a valid parking permit.
What to buy as a group
If you're going to be sharing with other students, it can be good value – and be good fun – to club together and shop for 'house' items as a group. Why not take a look at UniKitOut for all your kitchen needs and more. These could either be delivered to your 'house' before you all arrive or if you'd prefer to decide once you've all moved in it can be with you shortly afterwards, plus save 10% with discount code UWE10.
That's things like:
pots and pans – a couple of frying pan and saucepans in different sizes
non-stick baking trays, colander and chopping boards
cleaning products – washing up liquid, scrubbing brushes, cleaning cloths, kitchen paper, pads, gloves, surface cleaners and bin liners
loo rolls – large packs are cheaper
cooking utensils – a tin opener, corkscrew, sieve, vegetable peeler, spatulas and kitchen knifes
foil, cling film and plastic food storage containers
an iron and a toaster – you won't need to buy a kettle as there'll be one in your kitchen.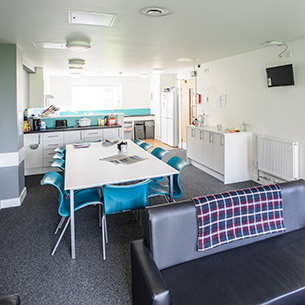 Electrical appliances
If you're bringing any electrical appliances, it's important they:
conform to British standards
can be used with 240V electrical supply
come with a portable appliance test certificate if the item's not brand new.
All electrical appliances bought from UniKitOut conform to British Standards.
We discourage using adaptors because they can cause a fire risk.
Topics