Food
Restaurant inspired Recipes
I love eating out, but when the bank balance is low or I just can't be bothered to go out, I love to cook my own restaurant inspired food . Be warned these recipes will make you ravenous!

NANDOS:
This Peri Peri Chicken is cheaper than eating out in a restaurant and I promise you, your taste buds will not be disappointed!!
Ingredients:
2 tbsp olive oil
2 tsp chilli flakes
4 garlic cloves crushed or grated
2 tsp smoked paprika
2 tsp oregano
8 chicken legs (or thighs, or a mixture)
Method:
Preheat your oven to 220C / 200C / gas mark 7. (Save this step till later if you plan to marinate your chicken first)
Mix together all of the Peri Peri Chicken ingredients (apart from the chicken!) in a large bowl. Take off the skin of the chicken with the point of a sharp knife and place the chicken in the bowl of marinade, turning to coat each piece of chicken with marinade.
Marinate the chicken for 1 hour in the fridge or up to 24 hours if you have the time to enhance flavours. Alternatively you can just continue without doing this step.
Place all the chicken pieces on a tray and place the tray in your preheated oven.
Cook for 40 minutes, remove the tray from the oven.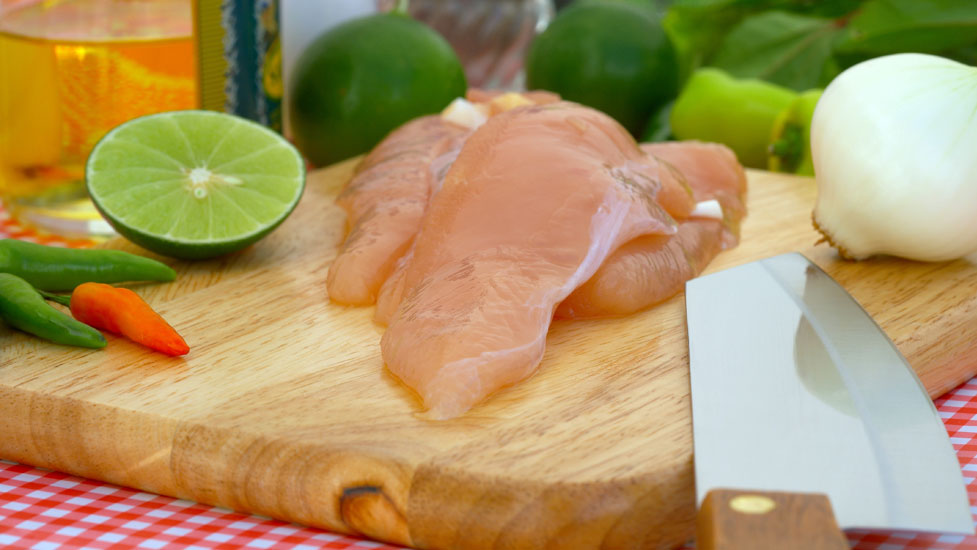 STARBUCKS ICED LATTE:
Without denying I am iced latte addict and the only one I love is served by Starbucks, but obviously I can't get my caffeine fix from Starbucks anymore! Hence, I scoured the internet for the perfect recipe and the one below is what I believe is the best!
Ingredients:
Ice cubes
Milk - of your preference
Syrup - of your preference (my favourite is caramel!)
150ml of coffee with hot water from the tap
Method:
Use a tumbler glass and fill with ice cubes
Using your mill fill the glass halfway
Drizzle your syrup 
Finally, pour your coffee in!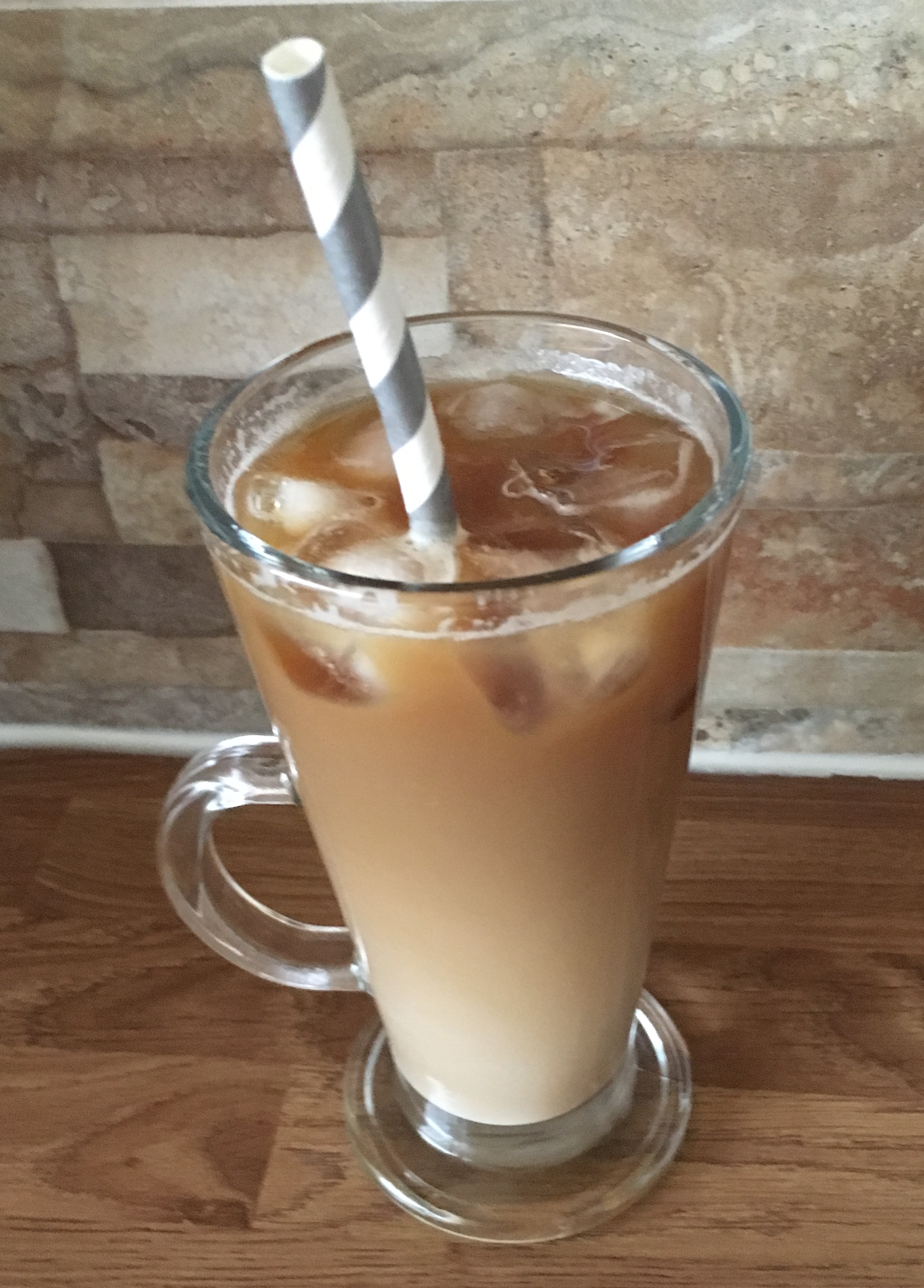 ASK ITALIAN PIZZA:
Ingredients:
Bought puff pastry
2 tbsp sun-dried tomato paste
200g of cheese – your choice!
6 slices of parma ham
200g cherry tomatoes halved
Basil leaves
Balsamic vinegar glaze for drizzling
Method:
Preheat oven to 220C / 220C fan/ gas mark 7
Scatter a little flour on your worktop, sit the puff pastry on top and roll out. Crimp edges to give a twisted, rope like effect.
Use the back of a spoon to spread the sun-dried tomato paste as a base. Arrange the cheese slices in top and season with a little salt and pepper, then place the tomatoes on.
Bake on top shelf of the oven for 15 minutes
Remove from the oven, scrunch up each slice of ham and arrange on top of the pizza. Return to the oven to cook for another 5-10 minutes, your pastry should be golden.
Scatter the basil leaves and balsamic vinegar glaze to serve!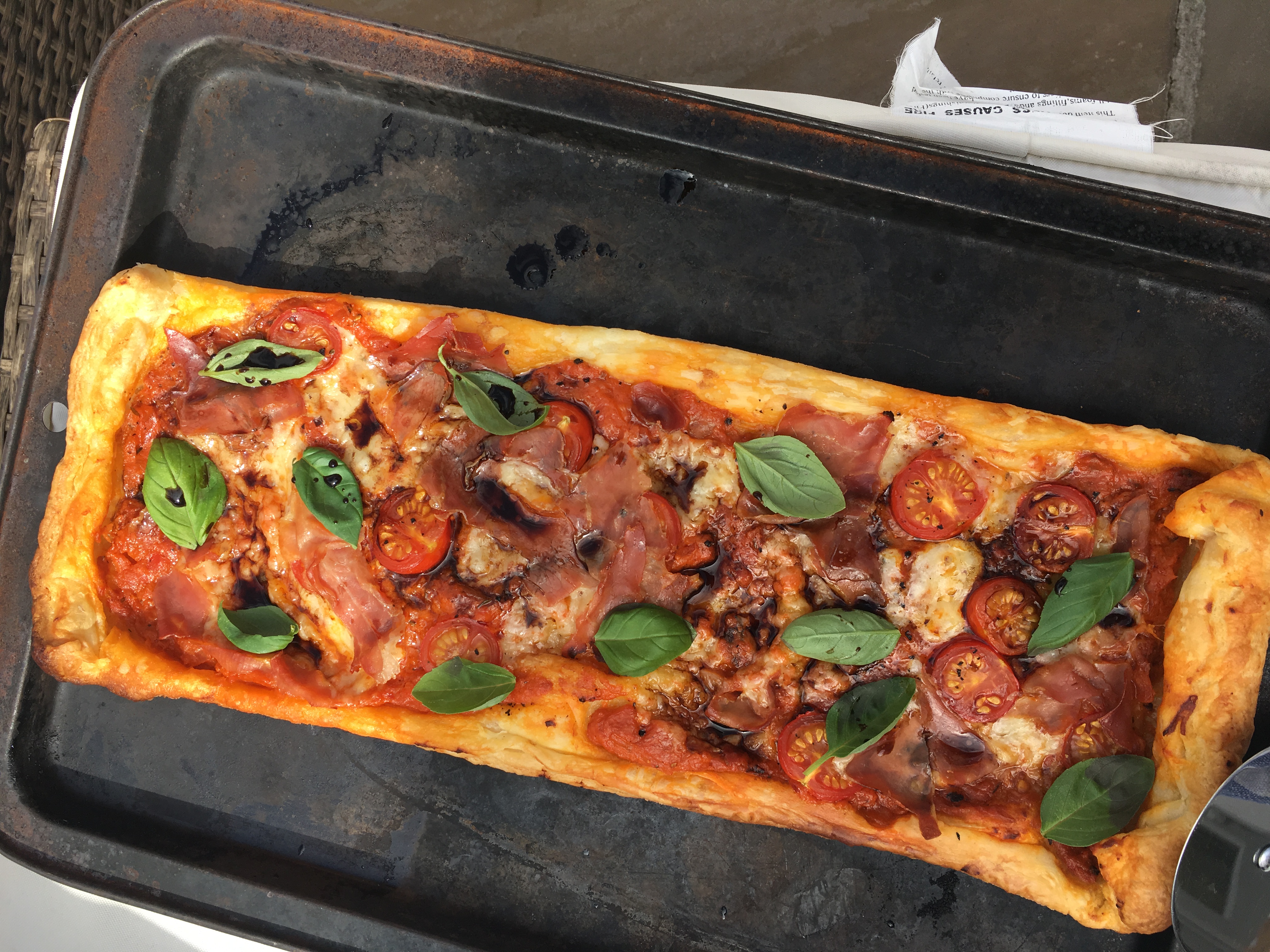 CHIQUITO (Mexican):
If you're a Mexican lover then Fajitas will be right up your street!
You can get a fajita pack from any supermarket all you need to add is chicken thighs, sweet peppers and onions. Then you're good to go!
If you want to go even more fancy on your Mexican night, buy tortilla chips.
Place these in a baking tray, add salsa and cheese. Put the tray into oven at 200C for 5-10 minutes depending on how melted you like your cheese – ENJOY!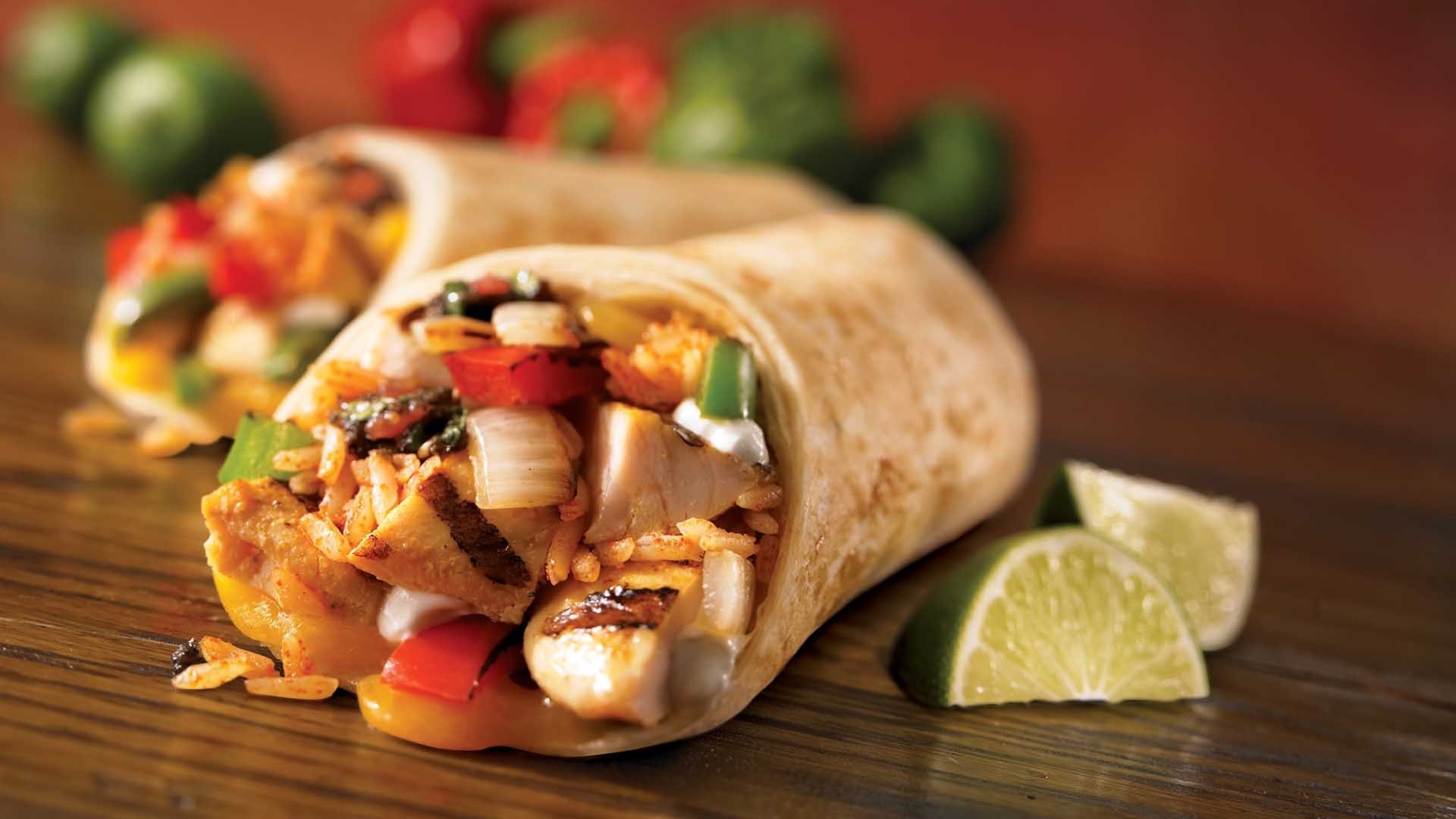 CHINESE TAKEAWAY:
What do the majority of the UK order from a Chinese takeaway?! Chow mein noodles!
Ingredients:
1 (8 oz) package spaghetti

2 tbsp olive or

vegetable

oil

2 big carrots
½ sweet onion
2 green onions
3 tbsp low-sodium soy sauce
2 tbsp teriyaki sauce
2 tbsp honey
1/4 tsp ground ginger
Method:
Bring a large pot of water to a boil. Cook spaghetti in the boiling water (about 12 minutes); drain. 
Whisk soy sauce, teriyaki sauce, honey, and ground ginger together in a bowl.
Chop up carrots, sweet onion and green onions.
Heat oil in a large skillet/wok over high heat. Cook and stir carrots, sweet onion, and green onion in the hot oil until slightly tender, 5-7 minutes; add spaghetti and sauce mixture. Continue to cook, tossing to mix, until the noodles and sauce are hot, about 5 minutes more.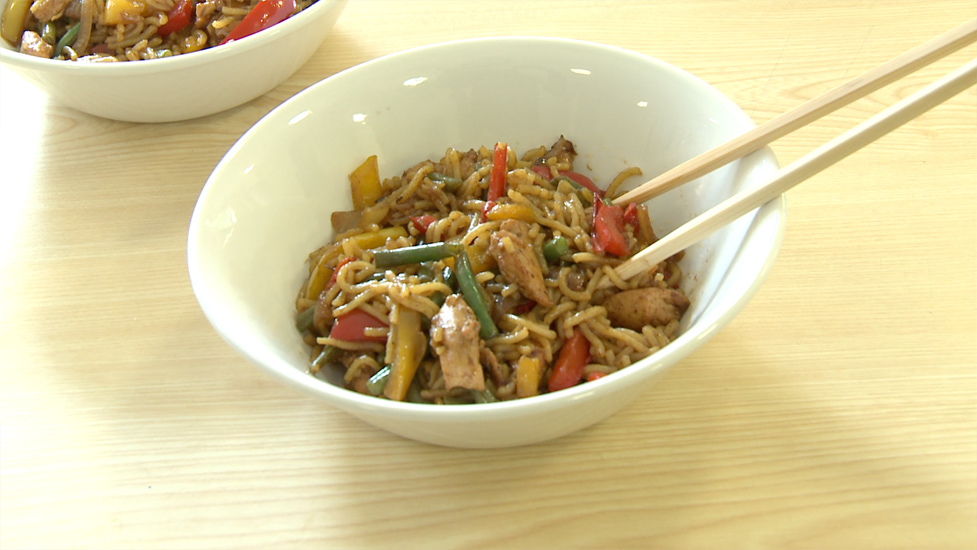 Topics