Food
Recipe of the week - Chicken Tikka Masala
Curry's are such an easy dish to make, and they are great to make in bulk so you can eat them for at least two meals or even freeze them for days when you cba to cook.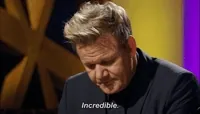 Ingredients
1 tbsp vegetable oil
12g butter
2 chopped onions
2 tbsp tikka masala paste
2 diced chicken breasts
1 red pepper, cut into chunks
1 can chopped tomatoes
1 tbsp tomato puree
2 tsp mango chutney
50ml double cream
50ml natural yogurt
boiled rice
naan bread
Method
Heat the oil and butter in a pan then add the onions and a pinch of salt. Cook for 15-20 mins till soft and golden.
Add the masala paste and red pepper and cook for 5 mins.
Add the chicken and stir well. Then add the chopped tomatoes, tomato puree and 200ml water.
Gently simmer for 15 mins, stirring occasionally until chicken is cooked through.
Stir in the mango chutney, cream and yogurt and cook for 2 mins.
Serve with rice and naan bread.
Topics