HallsLife
Introducing HallsLife

Coming to UWE Bristol is the beginning of something very exciting. By choosing to live on campus, you will become part of a supportive, fun and vibrant community – it's like a whole new family.

So what is HallsLife ?
The HallsLife Team at The Students' Union are here to help you feel at home at UWE Bristol. We will be hosting events throughout the year for you to get to know your neighbours and feel part of the community. The sorts of things you can look forward to are;

Events and activities - meet friends for life either in person or online!
Halls and Flat-based challenges - get competitive, get involved.
Free sport/fitness sessions - stay active and well!
Fundraising – raise money for worthy local charities
Social Media – share pictures using the #UWEHallsLife and join your HallsLife social media community!
Sustainability Challenges – Let's strive to make a greener campus.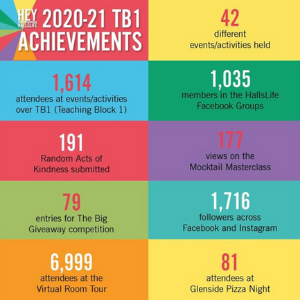 How do I find out what's going on?
There are a number of ways to keep in the loop...
How do I get involved?
Well apart from taking part in all the fun events and activities, you can also join the HallsCommittees and be involved in organising events
We have four exciting committee positions for each of the UWE Bristol run Halls - Chair, Campaigns Officer, Events Officer & Sports Officer.
Chair (All Halls)
The Halls Committee Chair is the lead representative for their halls and the students who live there. They have a passion and flair for organisation and working closely with different people. The Chair is proactive in taking the lead to get things done, sets the direction for the Halls Committee and supports all of its members.
Campaigns Officer (All Halls)
The Campaigns Officer is enthusiastic about making change in the community and helping causes from sustainability to charity. They relish working alongside different people in order to achieve a greater goal.
Events Officer (All Halls)
The Events Officer is all about putting on immersive activities that create a real sense of community for all students living in halls. They have excellent organisational and people skills which they use to find out what it is that students want from their time at university.
Sports Officer (All Halls)
The Sports Officer has a passion for all things sport. They enjoy planning and taking part in a diverse range of sports and social activities and encouraging everyone to participate in different sports.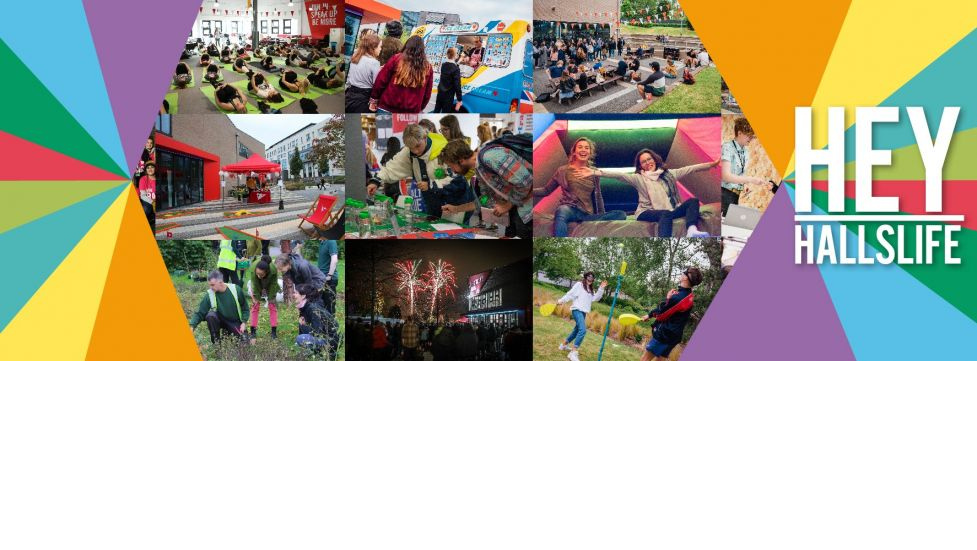 Topics