Accommodation
Glenside & The Hollies | Local Area Guide
This article is aimed for those moving to Glenside and The Hollies.
It's time to get your bearings and explore. You will have many questions when trying to grasp the area, so below I have presented answers to frequently asked questions.
FAQs:
1. Where's the nearest place to do a 'Big' food shop?
In Fishponds there are multiple supermarkets, these are Morrisons, Aldi, Iceland Foods, Lidl. There is also a Tesco Extra in Eastville.
Take a 10-15 minute stroll to the supermarket and pick up all your necessities.
Or you could bike there? We have bike shelters in many courtyards and areas spread across Glenside campus, where you can safely store your bike. Don't have a bike? No problem, UWE Bristol Sport allows you to loan a bike up to 2 weeks completely free! Borrowing a bike can be arranged at the Centre for Sport reception (based on Frenchay Campus).
To familiarise yourself with the area and explore, I recommend looking at these cycle routes: Cycle Routes near Glenside Campus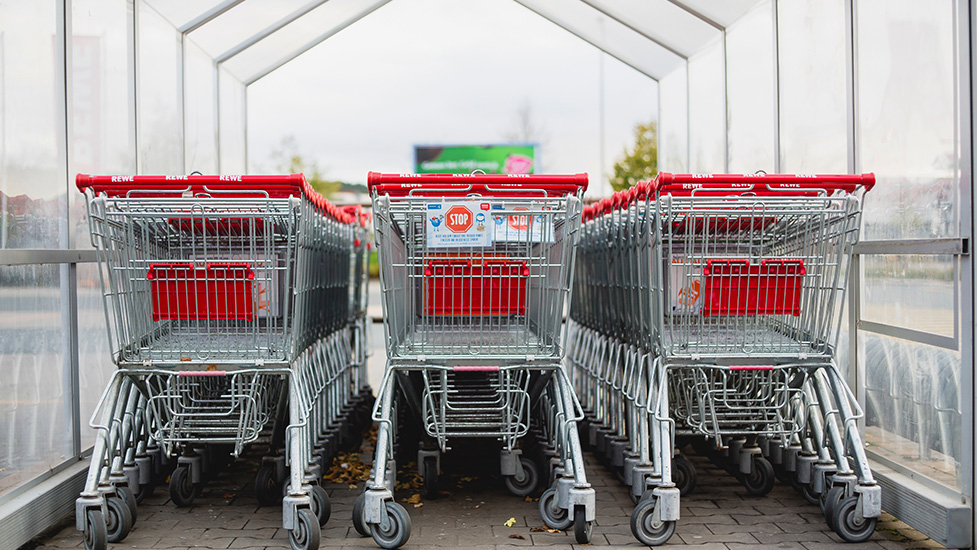 2. Where's the nearest place to grab a few groceries?
Maybe you've ran out of butter? Well, thankfully you can just nip out to the shops located on campus. The Student's Union shop stocks the essentials. This convenient shop has groceries, health and beauty products, stationary, cards, stamps and more. This shop is also perfect for little lunch stops between classes to pick up a meal deal or even the warm, fresh hot dogs!
Plus, you can grab yourself a UWE hoodie here, a hoodie that you can keep to show off that you studied at the best University - I'm not biased at all!
For more information about opening times of The Student's Union shop go to: https://www.uwe.ac.uk/life/campus-and-facilities/glenside-campus/bars-cafes-and-shops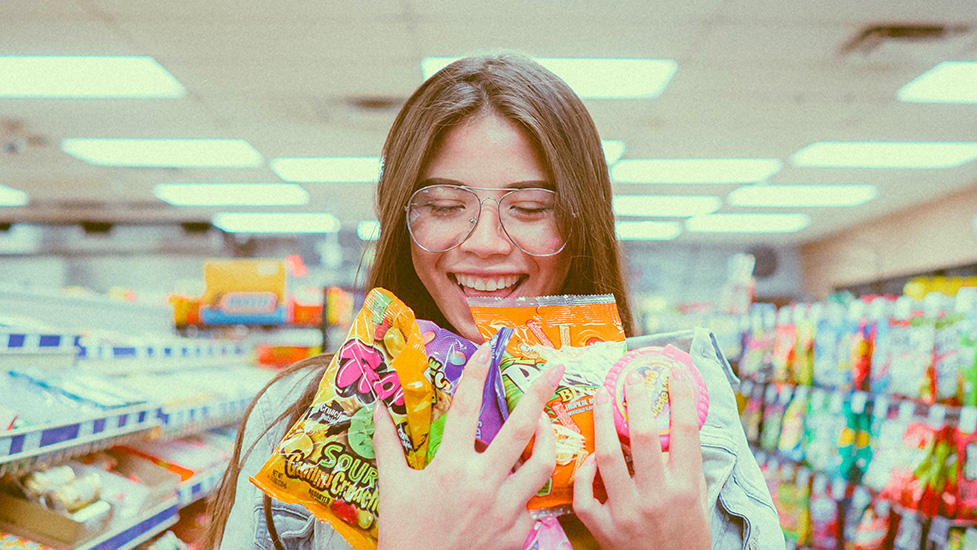 3. Nearest place to post a letter/parcel?
There is a post box at the Student Union Shop in F Block and also, a post box off-campus is located on Blackberry Hill which is on your way into Fishponds.
Inside the Co-operative on Fishponds Road is a post office. Here you can send any sized letter/parcel.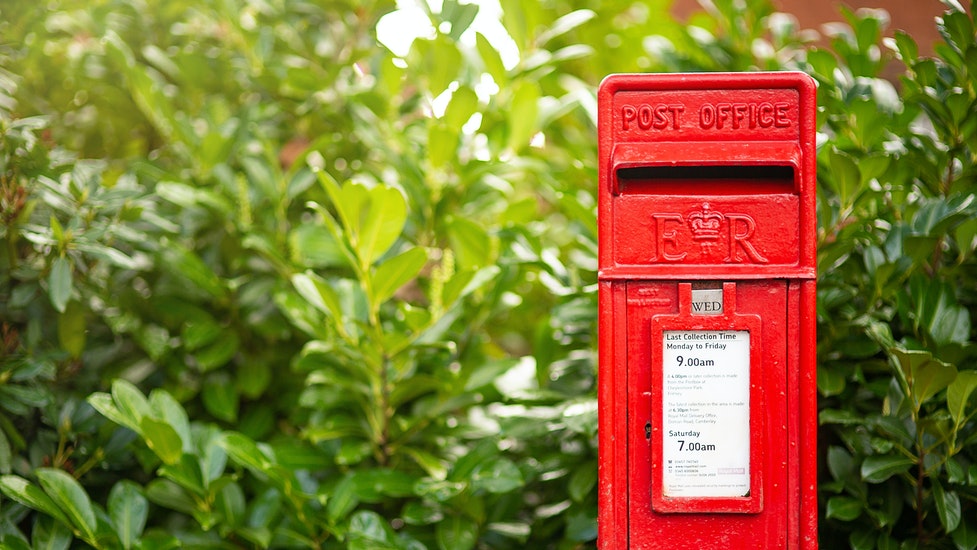 4. Where do I collect my post?

The Resident Assistants open the post room at Glenside (located opposite the porters office in H block), they will email you once your parcel is ready for collection. Collection time is between 18:30-20:00. UWE provides a complimentary service to ensure the safe/secure receipt of your parcels.
For letters, these can be collected from your post boxes. Royal Mail will deliver post directly to the post boxes in front of the blocks.
Your post box is the same number as your house/flat & is shared with your whole house/flat.
Your post box will be identified by your flat or house number and will be secured with a padlock. You will receive your padlock code on arrival.
Please check your post box regularly and ensure that the padlock is secured afterwards.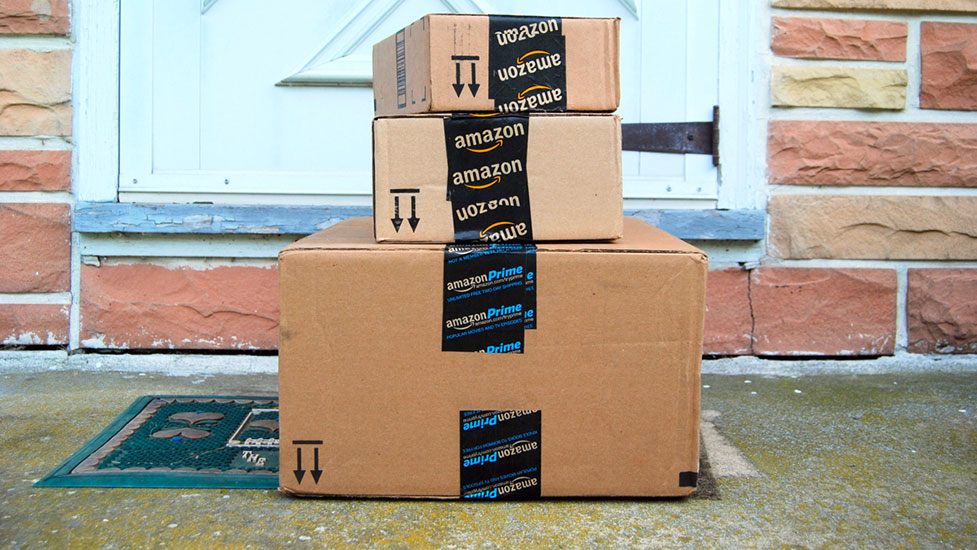 5. Nearest Gym?
There are two gyms on Frenchay Campus, one in Wallscourt called Wallscourt Farm gym and another in Student Village called Centre for Sport, located behind Mendip court.
You are required to have a gym membership to join, and you can register to join at any point during your degree. The gyms holds a variety of facilities and machines, along with offering personal training or fitness plans.
You can also access areas of the Centre for Sport by joining the MOVE programme. This programme holds a variety of classes/courses, including a 6-week Rock-climbing course here. Otherwise, other classes are held in the activity studio at the Student's Union.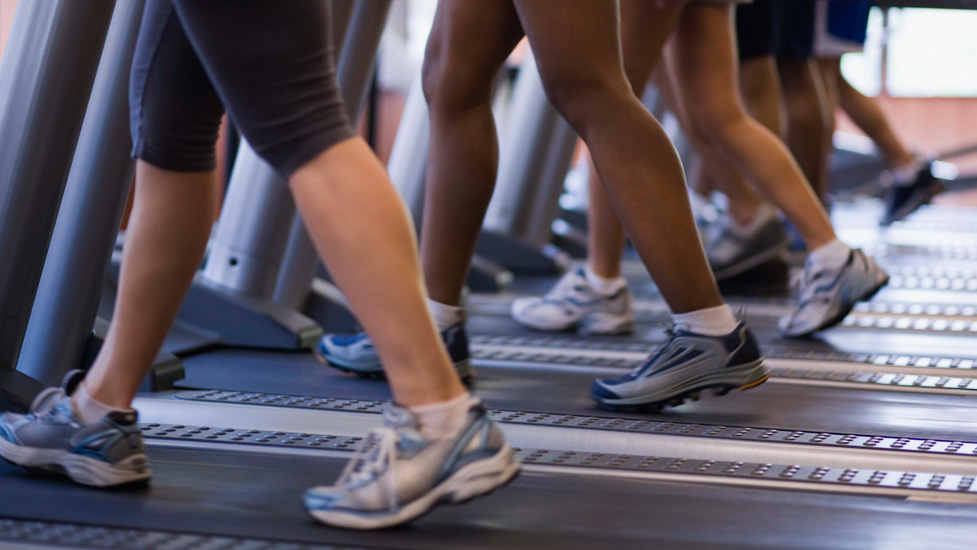 6. Nearest place to grab a bite to eat?

On Campus:
There are so many places on campus offering great places to eat at. Here's a list of them all and what they serve:
The Hub (H block): Providing a full range of hot meals, meal deals, salads and sandwiches. Also provides a wide selection of hot and cold drinks, snacks and cakes.
The Coffee Pod (within The Hub): Providing a wide selection of hot and cold drinks, snacks and cakes.
Check opening times here.
Off Campus:
In Fishponds there is an endless list of places to eat at or grab something to go. There is a Co-operative, where you can pick up meal-deals and snacks. Along with all your favourite fast food restaurants - Subway, Greggs, KFC, McDonalds, Dominoes. Here are some of my other favourites ....
The Cross Hands - Local pub serving 'not your average pub grub' and Sunday lunches. They also have weekly quiz nights and live music.
Wetherspoons - The Vank Dyck Forum - A student favourite!
The Old Post Office - Another local pub with pub quiz every Sunday
La Piazza 1 - If you fancy going out for a meal La Piazza 1 has an amazing Italian menu.
Everyday Thai - This restaurant does delicious Thai food, you can sit in or takeaway
Coco's Desserts - If you venture through Fishponds into Easton, you can dine at Cocos, one of the many dessert parlours in this area, they do delicious ice creams, waffles and cookie doughs
 If you want to find more information on Fishponds check out Visit Bristol's local area guide.
In between the city and Fishponds you will find Easton, this neighbourhood is known for its diversity and community. Check out the Time-Out guide to Easton here. Here are a few of my favourite place to eat here .....
Thali - A Bristol favourite, delicious Indian food.
Sweetmart - This supermarket sells ethnic foods, theres a deli attached to the shop that sells curries, Indian sweets and snack that are totally out of this world.

G-bros pizza - The best stonebaked pizza ever!
Bikkle Island - Carribean food, eat in or take out.
Pipal Tree - this cosy little restaurant also sell Indian foods,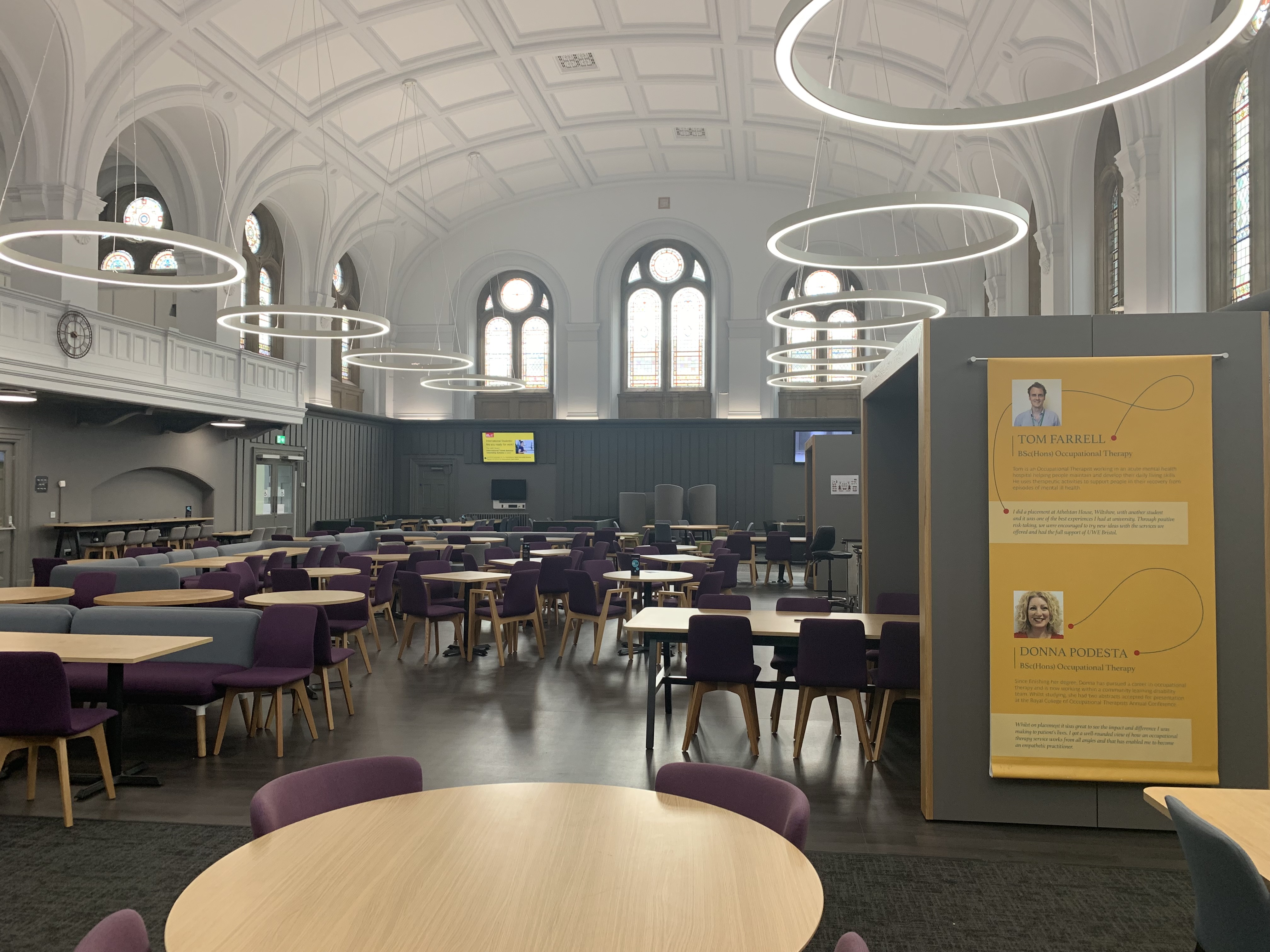 7. Where to go for a caffeine fix?
On Campus:
The Hub (H block): Providing a full range of hot meals, meal deals, salads and sandwiches. Also provides a wide selection of hot and cold drinks, snacks and cakes.
The Coffee Pod (within The Hub): Providing a wide selection of hot and cold drinks, snacks and cakes.
Off Campus:

Grounded (Middle of Fishponds): This place serves quick bites, Italian, Spanish and a variety of coffees! Very lovely staff here. I occasionally come to study whilst enjoying a drink and cake to keep me going! In addition, they arrange events – my flat mates and I have attend a quiz night here, the atmosphere was great! And, at these events they provide deals on cocktails and huge, homemade pizzas!
Porto Lounge (Top of Fishponds)– all day breakfast: OH MY GOSH, I cannot rave about this cosy restaurant enough! This restaurant is located at the top of Fishponds road, on the corner which allows you to people watch from the windows. Definitely the perfect place to take a moment just to watch the world go by. Not to mention the food is a perfect hangover cure. Waking up and needing a full breakfast? Head to Porto Lounge paying £7 to full you stomach with a scrumptious breakfast! They even do American pancakes!
Coffee #1 (Top of Fishponds)
Greggs (Top of Fishponds).
At Frenchay Campus:
Costa Coffee (R Block): So whether you want to wake yourself up with one of their short drinks or relax over a tall drink they've got a coffee to suit you. A café with outside seating serving a wide selection of sandwiches and snacks to enjoy on the go.
Starbucks (E Block): Enjoy a selection of freshly brewed Starbucks coffee, Tazo Teas, Hot Chocolate while having a freshly prepared pastry.
Also, as mentioned above, Bristas and the Atrium Café, serve lovely hot drinks.

Check campus opening times here.
8. Nearest place to chill?
For a change of scenery from your new room it can be really nice to relax with your friends in different and new environments. I recommend meeting at the SU where there are super comfy booths to chill alone or with friends. You can study here, grab food and drinks or even play a game of pool.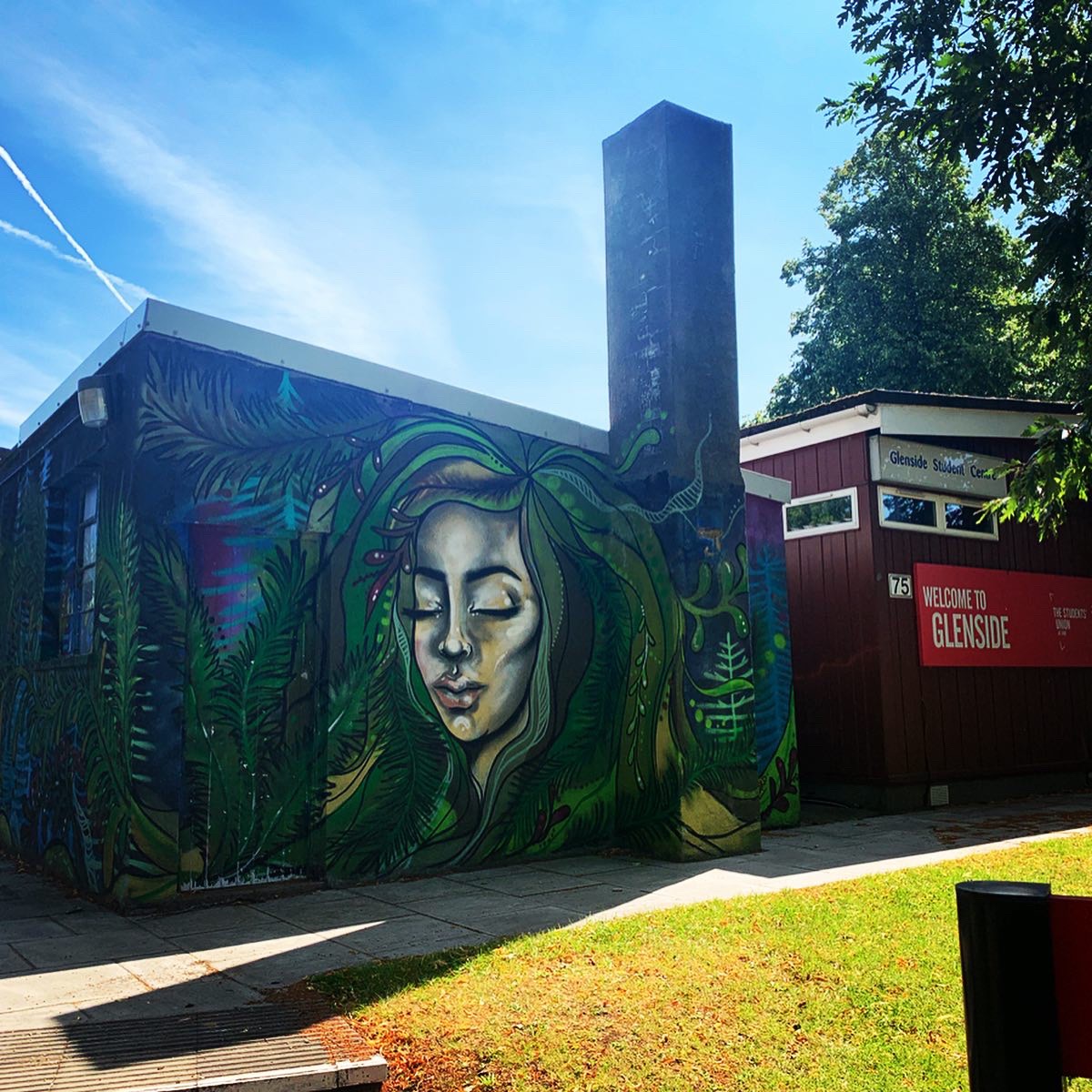 9. Nearest train station?
The nearest train stations to UWE Bristol's Glenside Campus are Bristol Stapleton Road (1.9 miles away). If you are travelling by bus, Megabus and National Express services stop on Frenchay Campus.
10. How do I get to and from the city?
Bus: 48A and 5 go different routes but both end up in the City Centre. 48A goes via Fishponds Road and is slightly more regular than the 5, which goes via Eastville and stops at the bottom of Gloucester Road if you fancied going there! Gloucester Road is a lush, quirky place with independent brands and many great pubs and bars.
Here are bus timetables for all of these:
Cycle: Below is a link again to the cycle routes, the route from Glenside Campus to the City Centre is coloured green (going opposite direction to UWE Frenchay Campus). You arrive just outside Cabot Circus. Glenside Campus to City Centre Cycle Route
Walk: Take the scenic approach and walk through Eastville Park. Watch the swans swim in the large pond as you end up up at the bottom of Fishponds road which will lead you City Centre just outside Cabot Circus.
Car (or other motor vehicle): Driving to the city will take a little longer than on the bus as there are bus lanes where the bus can skip traffic. There are a variety of places to park, personally I recommend parking at Cabot Circus as this is easy to get to and have many parking spaces available. All car parks in the city require payment.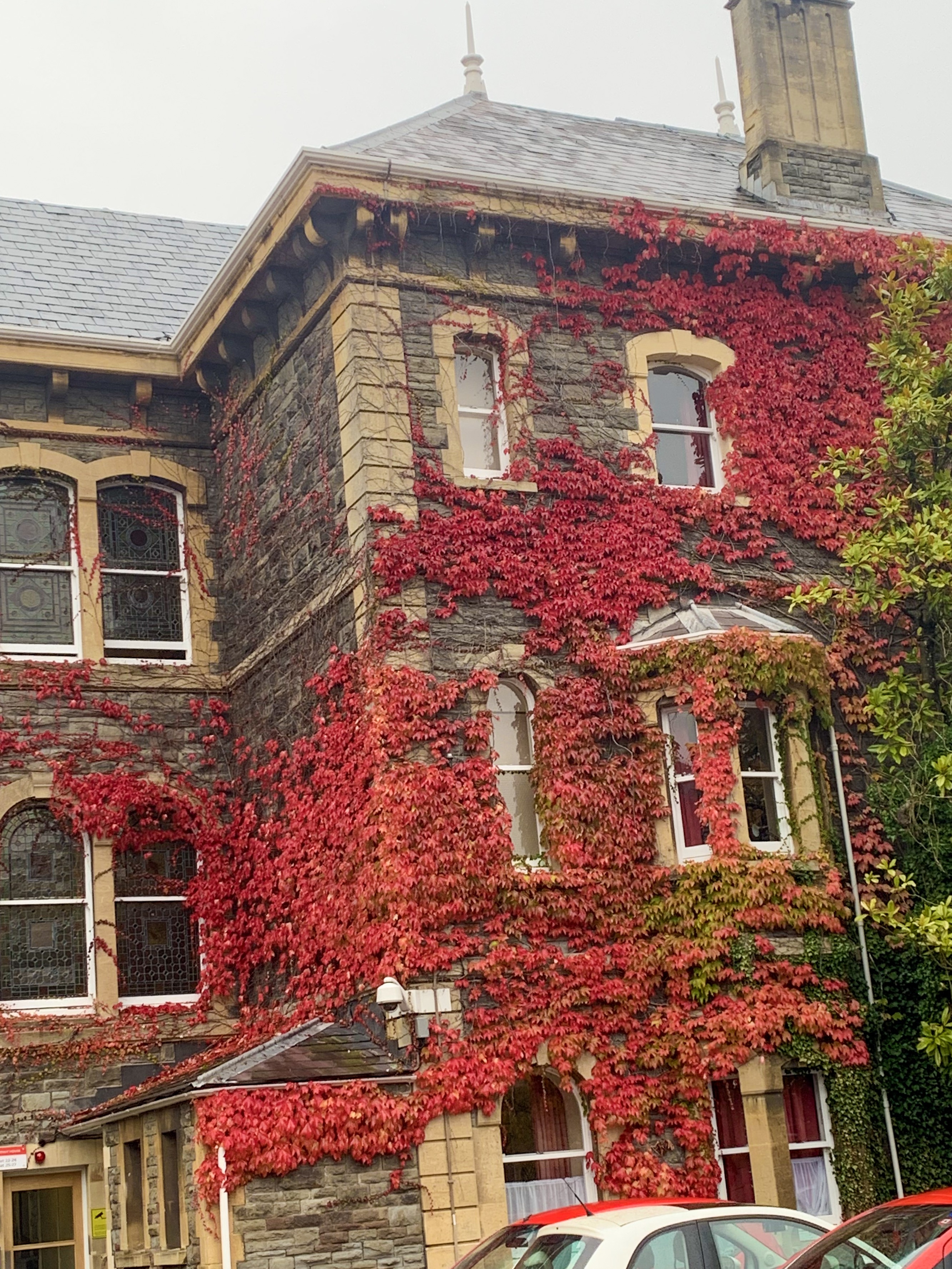 11. How to get to Cribbs Causeway?
Cribbs Causeway, affectionately known as 'The Mall' to Bristolians is an indoor shopping centre and retail park. Pefect for some retail therapy.
Bus: Get the 48A to UWE Frenchay Campus (roughly 5-10 minutes) and then change onto the m1 which goes to Cribbs Causeway. It can take 20-30 minutes to arrive here from UWE Frenchay Bus stop depending on traffic. The end destination is Cribbs Causeway, and it will appear on the Bus so that you know which one to get onto. Bus Timetables:
You can arrive there by car (or other motor vehicle), there is free parking at Cribbs Causeway.
12. Nearest place to get some fresh air?
On Campus:
Behind the Glenside Hospital Museum is a lovely field to relax and chill when the sun is out. Whether you want to play some music, read a book, write or do something crafty it can be so nice to do these outside and this area is perfect.
Off Campus:
Stoke Park: You must have seen that massive Yellow Mansion in the distance on the motorway before?! Well, this is Stoke Park. Last year, my housemate and I took a picnic and revised all day here, it was so peaceful and revising in a different setting can be so beneficial! Trust me!
Snuff Mills & Oldbury Court: This is a nature reserve that leads onto endless trails and beautiful scenery. Snuff Mills is literally a 5 minute walk from Glenside campus.
Eastville Park - You may recognise this park if you have attended one of Bristol's festivals, AKA Love Saves the Day or Toyko World? This open, wide park is the perfect escape from the city. To take a run, do a workout outside for a change, or even just to relax on the grass.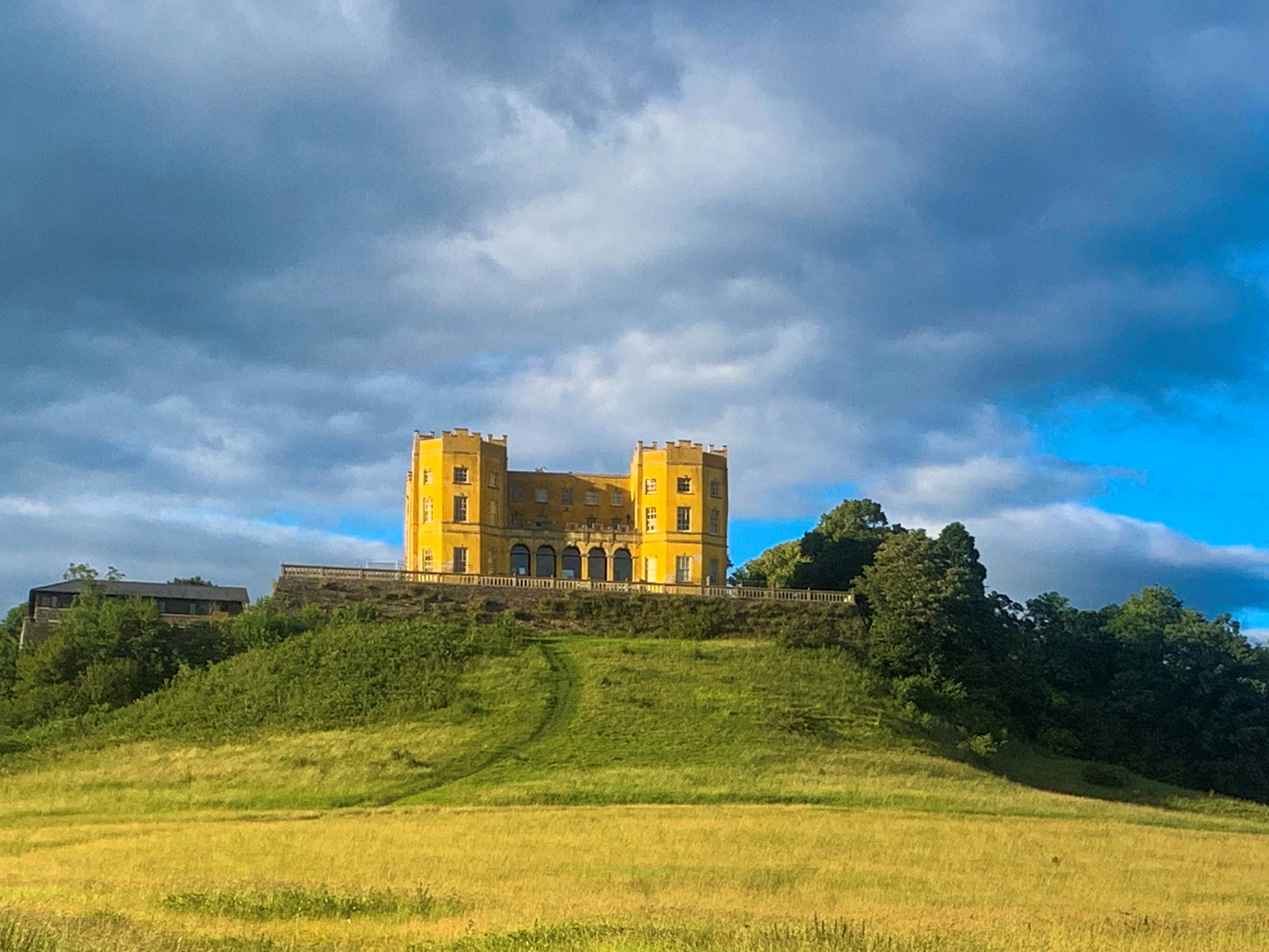 13. Where can I do my laundry?
When you move into halls, you will be notified where you will be able to do your laundry. There are designated areas depending on where you are living.
When learning to use the machines there are instructions provided on the walls inside the laundry rooms. You are required to download an app named 'Circuit Laundry', on this app you directly pay for your laundry and select the temperature and type of wash you want.
14. Where's the nearest area to explore?
Fishponds
In my second year I lived in Fishponds which is a quaint town of North Bristol. Take a browse through the streets filled with cosy restaurants, cute and main stream shops, and beauty salons.
You can walk to Fishponds from Glenside Campus. When leaving the entrance turn left and walk to the end of the road and then you will arrive at the top of Fishponds.
To get to Fishponds by public transport: The bus 48A runs from Glenside campus to city centre and vice versa - via Fishponds! Buses run every 10 minutes so you won't be waiting around! Of course you can drive to Fishponds, there are lots of free places to park.
Gloucester Road
Gloucester Road (and Stokes Croft) is probably best known for being Bristol's Independent District. It is the go-to place to support local business in Bristol. This means there's loads of things places to shop and things to do all in one place.
Gloucester Road is a hotspot for detailed and brightly coloured Street Art that would make for a perfect Instagram. And of course make sure that you catch sight of the Banksy piece that is on the wall by the Canteen Café and Bar at 80 Stokes Croft.
If you're coming from Glenside Campus you will need to get the number 5 bus to Gloucester Road. Or you can go via UWE Frenchay Campus - get the 48A to Frenchay Campus then change onto the number 70 and 71 first buses all come down Gloucester Road. Here is a link to the bus times: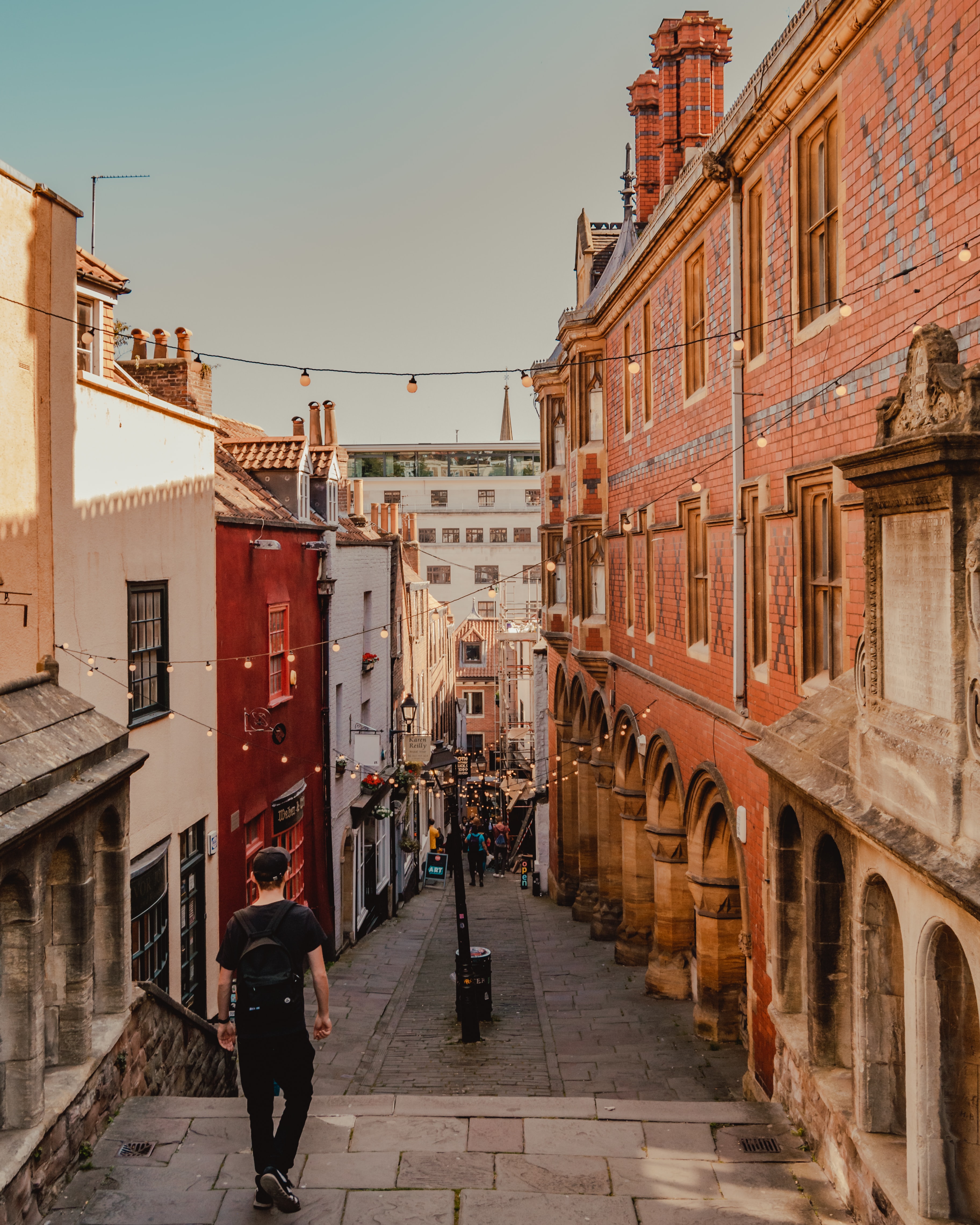 15. What happens if I have a problem? 
When there is a fault with an item in your flat (e.g. your heater in your room isn't working), you are required to fill in a repairs request form: Repairs Request Form
Then maintenance will be signalled to come and fix the problem.
Please be aware maintenance do not work weekends, however in an emergency they will be called out to fix a problem if necessary.
If you have any other issues, you can contact Accommodation Services where you can speak to an Accommodation Manager, who will be able to advise you on your problem or signpost you to other services that you can take advantage of, you could also talk to your Resident Assistants.
16. Car parking?
Glenside Campus has very limited car parking provision. All vehicles, except motorbikes, parked at Glenside Campus between the core hours of 09:00 and 17:00 Monday to Friday must display a parking permit in their vehicle. Vehicles must be parked in a designated parking bay.
For more information on:
Types of permit
How to apply for a permit
Where you can park on Glenside Campus
Getting a Penalty Charge Notice (PCN)
Go to: Glenside Campus Car Parking guidance for students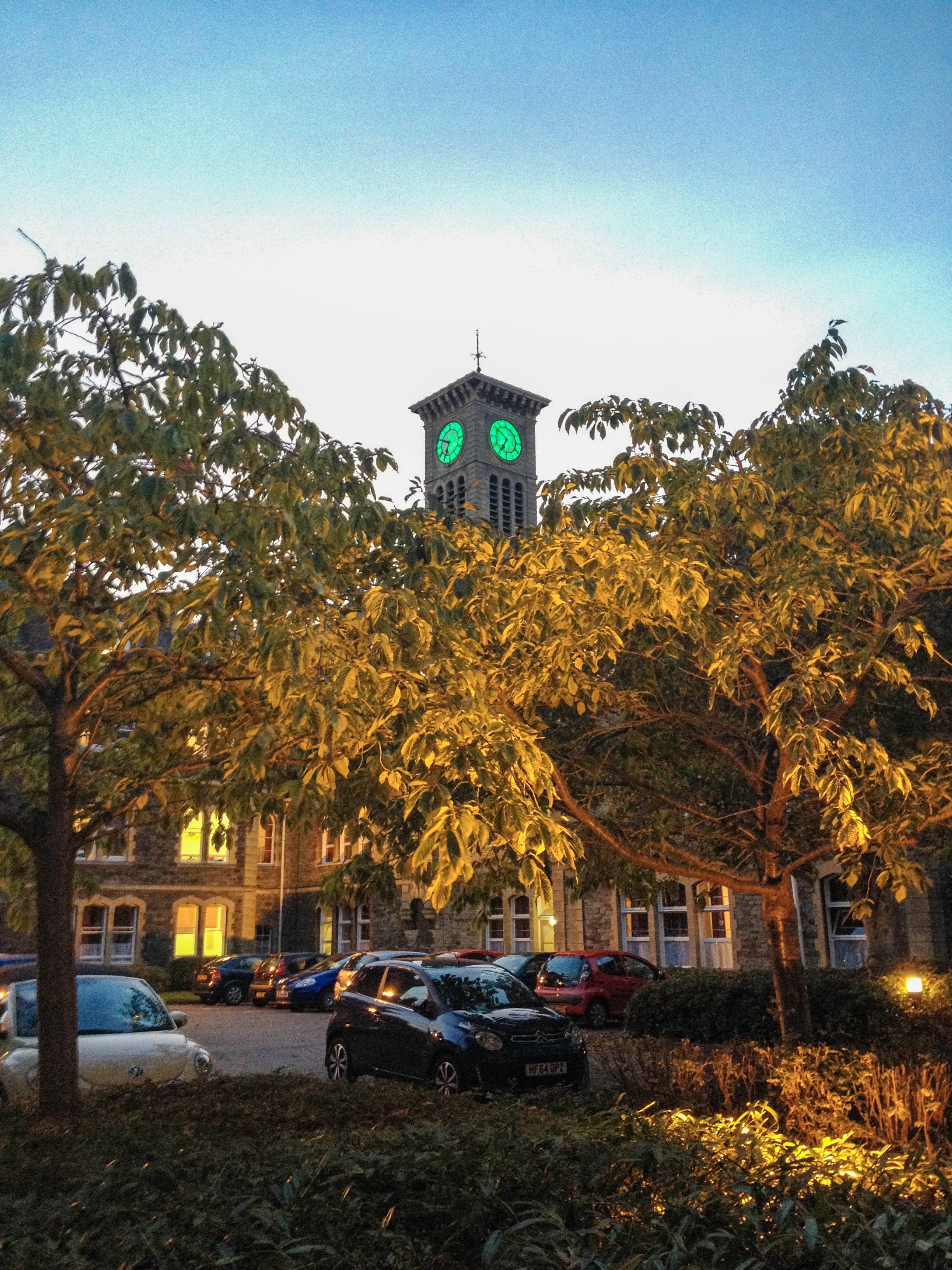 Topics