Bristol Life
Bristol Guide: Why you should take up cycling and how to get started

Why should you start cycling?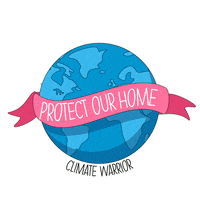 It's good for the environment
It's fab for your health
Cycling is a great way to exercise 
It's brill for your bank balance 
Even if you start cycling for just one journey a week, over a year you could be making a saving of around £200! Switch to cycling most of the year and you've earned yourself a holiday
Bristol is a cycling city
Let's face it, the traffic in Bristol is horrendous, you might find can get to your destination faster if you hop on your bike! There's also a ton of cycle paths on Bristol's roads - making it safer and more enjoyable to cycle.
Cycling is sociable
Joining a cycling club is a great way to meet new people with similar interests, it's also a fun activity to do with your pals.
It's the best way to sightsee
Campus is made for bikes
There are loads of facilities available for cyclists on campus such as cycle parking lockers, showers and drying areas are available. If you want to get bike storage in your accommodation courtyard, The Customer Service Team will be able to sort this out for you.
How to get started

Not sure if cycling's right for you?
One option is to borrow a bike, you can borrow a bike on a short term loan from the Students' Union or one UWE's Bristol Bicycles from the Centre for Sport, for free for up to two weeks. Bring your staff or student ID card to the Centre for Sport reception on a Thursday or weekend and you can borrow a bike complete with lights and a lock.
Bristol Council also offers FREE loans for a two week period. You can even borrow an electric bike or a folding bike if that's something you are interested in. I'm pretty sure borrowing a bike will give you that cycling bug soon enough!
You could also hire a bike from...

Need to build your confidence?
One way you can gain confidence is by booking some FREE cycle lessons provided by Lifecycle.
Once you've hired a bike it's recommended to research some cycle paths with limited road cycling to build up your confidence or go out with a friend who's more experienced with cycling.
If you're interested in mountain biking, you could book a session with Pedal Progression their qualified coaches run skills lessons, they can even provide guided rides for you and your pals in the beautiful surroundings of Ashton Court.

I'm ready to buy a bike
There are loads of bike shops in Bristol, it's worth dropping into a shop and having a good chat to decide which ones best for you! They can also advise you on all the accessories that you will need like locks, helmets and lights.
You will need to think about what you're going to use the bike for - commuting or leisure? How far are you going to ride each day? What's your budget? What type of bike do you want to buy? There's more on what you need to consider here.
If you don't think buying a bike is the right option for you, you might want to consider a loan for a whole year from The Students' Union at 50 it's a bargain.
What facilities are there on campus for me?
Across our campuses, there is access to:
Free bike check-ups - Dr Bike offer a free drop in service at Bower Ashton Campus, Glenside Campus and Frenchay Campus.
Emergency repair kits - found at various locations across Frenchay Campus, Glenside reception, and Bower Ashton Info Point and the first floor of Northavon House.
Bike pumps and tool stations across all three campuses
Download the bike map below for more info.
Cycle_Routes_Frenchay_Map_1.pdf (1927KB)



I want to meet other cyclists!
Join the UWE Cycling Club, they are an extremely inclusive club, with regular activities regardless of your bike discipline or ability. Whether you're a beginner or seasoned pro, they cater for everyone.

You could also join The Bristol Cycling Club, a quick google search shows loads of cycling clubs in Bristol, the hard part will be choosing which one to go to!

Pedal Progression organises summer social sessions - perfect for meeting new people on sunny days in Bristol.

Fancy something different? Why not try hiring a tandem?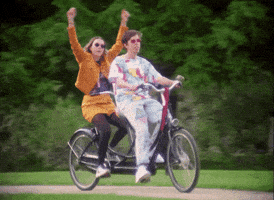 Topics