ACCOMMODATION
Your responsibilities vs. your landlords
Signing for your second-year house is an exciting process and this may be the first time you've moved into private housing. Knowing what your landlord's responsibilities are vs. your own can be unclear if you haven't done this before, so we've outlined a few key points below so that you know who needs to sort an issue out if it ever arises.
1. Health and safety
A landlord has a few legal health and safety requirements that they MUST put in place in your accommodation. There should be an adequate fire escape and at least one smoke alarm on each floor of the property. If a room has a working fireplace or burning stove it must have a carbon monoxide detector. If your property is classed as an HMO, then your landlord is required to fit fire alarms, extinguishers and fire blankets on every floor.
2. Unwanted pests
You have heard the horror stories of unwanted pests in student houses, but it can sometimes be unclear whose responsibility it is to get rid of them. If you do get rats then you need to contact your landlord and the health authority so they can hire the experts to remove them! There are a number of factors that determine who is responsible for what though:
It is the LANDLORD's responsibility if:
it's covered in your tenancy agreement
if the rats were there before you moved in
if the rats have entered the house via disrepair (e.g holes in the wall)
It is YOUR responsibility if:
the infestation was caused by you (e.g. if you attracted them by not getting rid of rubbish)
3. Applicances
Any gas appliances in your property must be checked yearly by a Gas Safe registered engineer and there should be a record of every check kept at the property - your landlord is the person who should organise this. Your landlord is also responsible for checking any electrical appliances in the property - e.g washing machine, dishwasher etc.
4. Repairs
If there are any issues with the property they should always be reported to the landlord especially if these can cause an accident. The responsibility of major repairs is up to your landlord to fix, these include:
the structure of the property
sink, bath and toilets repairs
heating and hot water
pipes and wiring
Although, if a lightbulb has gone or if damage has been caused by yourself/your guests then it is your responsibility to get that fixed.
5. Cleaning
It is your responsibility to keep your house is in a good clean condition, remember, a tidy life, a tidy mind! Creating a rota with your housemates can make a 'house clean' seem less daunting. Landlords may plan inspections to ensure you are looking after the accommodation throughout the year so keeping on top of things is definitely best.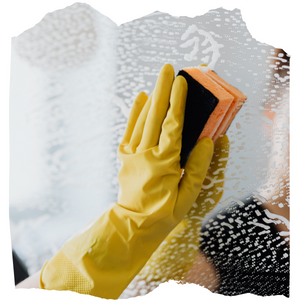 6. 24hr Notice
Legally, your landlord or anyone acting on their behalf can't just walk into the property unexpectedly, they must give you at least 24 hours notice before they show up. The only time they don't have to ask for permission is in an emergency such as a fire, gas leak, flood or when a crime has taken place - in this case hopefully you'd want them to take action.
We hope that makes your responsibilities a bit clearer and you now know that contacting the landlord because you've run out of toilet roll is not the best move!
Topics