HEALTH & WELLBEING
Walk This Way
Another lockdown, another attempt to find ways of getting your daily exercise.
I've found that over the lockdown period finding the motivation for exercise can be difficult. Whether that's trying to do something before work, squeeze it into a lunch break or the early dark nights, it all contributes towards a lack of motivation to exercise.
Today I'm going to focus on one area which can play an important part in a healthy and balanced lifestyle - going for a walk.
It may sound obvious, but I've found something as simple as going for a walk can have huge mental and physical benefits during the lockdown period. This can range from a simple walk around the block at lunch time or getting out and exploring the outdoors within your local area. Today I'll go over some of the key benefits I've found from going on daily walk, as well as a walk I would recommend within the local Aberdeen area.
Boosting your Mood
I've found that getting outdoors during the workday can have a real positive affect on my mood. Whether that's on a lunch break or after work. Going outside getting some fresh air and enjoying the sun (if we're lucky) really helps me recharge and boost my mood.
Connecting with Others
Being stuck indoors with the same person/people every day can sometimes get a bit challenging (no offence if you're reading this). Getting out for a walk can be a good way to connect with people you haven't seen in a while. This can be as simple as meeting them for a short walk, or even using that time to phone people you haven't seen or spoken to in a while and reconnect. I've found that this can have a positive mental boost and is a good way to check in on family and friends. Just remember to stick to the current Scottish Government Protect Level restrictions. These currently (28/01/21) allow us to meet with just one person from another household outdoors (up to a maximum of two people).
Physical Benefits
Sitting on the sofa all day working from home sounds relaxing but can get uncomfortable quickly. I've found that if I'm sitting in the same place for too long, I can lose motivation and start to feel tired. Getting up and about for a walk can give me a huge physical boost. Evidence suggests that even short walks can have a positive impact on our physical health, as shown in the article below (which if you ask me that sounds like a great thing, we should all be trying to do more of).
If you're looking for more information about walking and its benefits, make sure to have a look at Paths for All. This is a helpful resource that can provide more information on all aspects of walking. This article focuses on some benefits of walking and why it's so important - The big benefits of wee walks - Paths for All 
I'll finish off with a wee recommendation. During this lockdown (and the last one) I've been trying to make the most of the brilliant outdoors areas Aberdeen City has to offer. Today I would recommend Tollohill Woods. A nice woodland walk on the outskirts of Aberdeen, provides some wonderful views overlooking the city (weather permitting). Ideal for dog walkers and offers some alternate routes within. - www.woodlandtrust.org.uk
The Aberdeen weather can be unpredictable so if you see a nice day, make the most of it and get out for a walk! We all know that the rain won't be too far away…
Fraser Dallas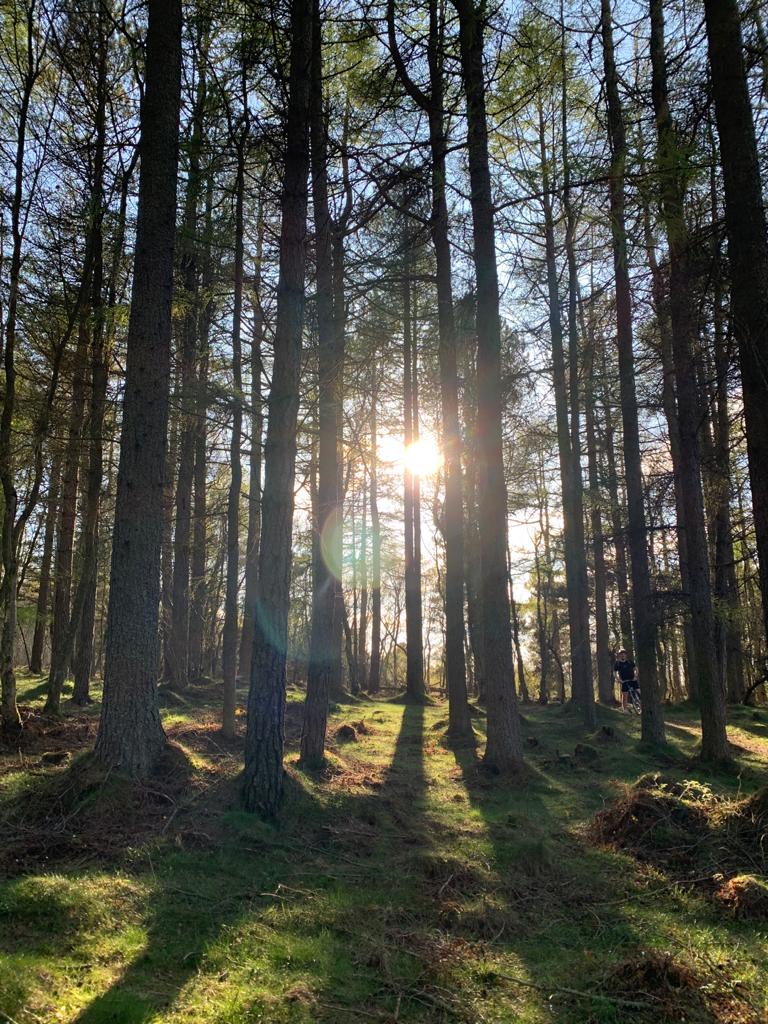 Topics