HEALTH & WELLBEING
Simple student meals to master
Moving to university may mean this is the first time you have moved away from home and are having to fend for yourself.
One skill that you'll have to learn quickly is cooking, and although microwave meals are easy, they do get boring so learning to cook some delicious food will definitely come in handy.
Here's a list of some of the easiest student recipes you'll be sure to master:
Macaroni Cheese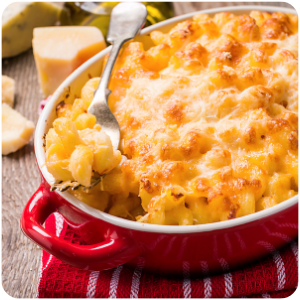 This dish is easy to prepare and provides plenty of meals which you can save for later by storing in the fridge or freezer. You can spice things up by adding ingredients like bacon, garlic, or even veg so you fulfill your 5 a day.
Ingredients;
Plain flour
Butter
Cheese
Pasta
Breadcrumbs
Spices
Vegan chilli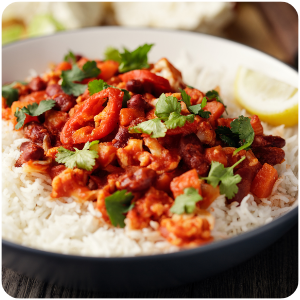 All you need for this heartwarming chilli is beans, veg and a nice big pot to cook it all in! It's a dish where you can throw in frozen ingredients and let it all bubble away, so you don't have to worry too much about prep. Chilli usually goes a long way so if there's enough to go around the flat, why not host a flat family meal night?
Ingredients;
Chopping tomatoes
Kidney beans
Onion
Sweetcorn
Frozen veg
Garlic
Vegan mince
Chicken fajitas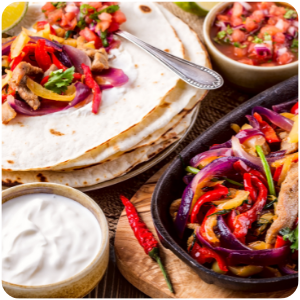 With some fajita seasoning, you can easily cook this classic, fun and simple Mexican dish. It's a great meal to get your whole flat involved in too. Once you've cooked up a fair amount, any leftovers can head straight into the freezer or into your lunchbox for tomorrow.
Ingredients;
Chicken breasts
Fajita seasoning
Onion
Peppers
Tortilla wraps
Sour cream
Salsa
Stir fry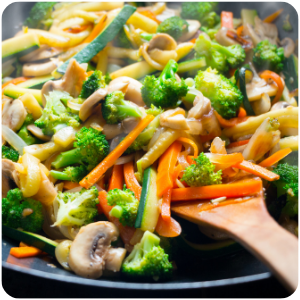 Definitely a student basic, stir-fries are so quick and versatile you can add in any of your favorite ingredients and change up the sauce each time. Plus, if there is some leftover, this is so easy to heat back up and have for lunch the next day.
Ingredients;
Broccoli
Carrot
Peppers
Soy sauce
Chilli flakes
Chicken (optional)
Noodles
Cottage Pie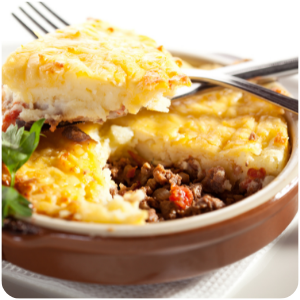 A cottage pie can take a bit more time to make but it can last you up to 4 meals! Plus you can freeze it and keep it for a cold winter's night, the perfect homemade dish to warm you up.
Ingredients;
Mince
Onion
Carrots
Beef stock
Worcestershire sauce
Tomato puree
Potatoes
Pasta Bake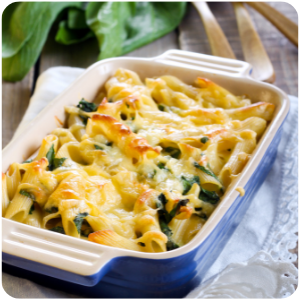 Just like the stir fry, pasta bakes are so tasty yet so simple. Add in all of your favourite ingredients whether it's tuna and broccoli, blue cheese and chicken, or roasted vegetables, anything goes!
There are so many different pasta bake recipes online so check them out.
Have fun cooking and trying out different recipes!
Topics