ACCOMMODATION
11 ways to make halls feel like home
Whilst you're living in halls, it's important to have a safe (and happy) space that you can chill out in...
Often a few photos from home, fairy lights and cosy blanket can make the world of difference to your little student abode.
Unsure of how to personalise your space? Read our top tips on how to make your room amazing:
1. Fairy Lights
Fairy lights are a fool-proof way to make your student room feel more homely. Turn off the ceiling light and grab some yellow-toned fairy lights to add a sense of cosiness. For extra decoration, try lights with pegs for photos.
Double-check with your accommodation that fairy lights are allowed in halls.
2. Photos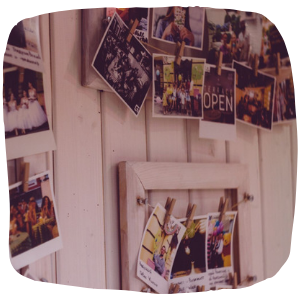 When you're far away from home, it can be comforting to see photos of your friends and family on the walls. Photos add some colour to your bare walls and can also ease the inevitable homesickness.
You can get photos printed online for cheap so hunt around!
3. Cushions and blankets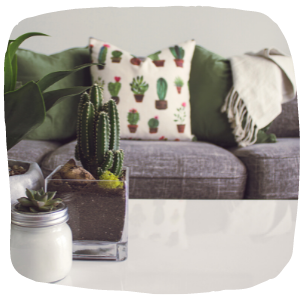 Investing in some soft cushions and blankets from your local supermarket or IKEA will help to make your room look and feel much warmer. Grab a brushed cotton bedding set for extra warmth too!
4. Make your desk #inspo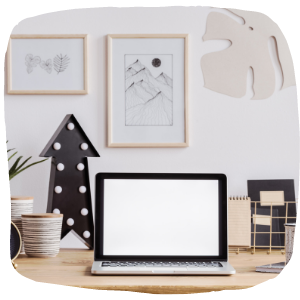 You're going to be spending a lot of time at your desk. Make sure to purchase a cushion for your desk chair and a nice lamp to add a bit of colour. Organise your stationery so it's easy to grab and maybe even pop up some motivational quotes.
5. Wall hangings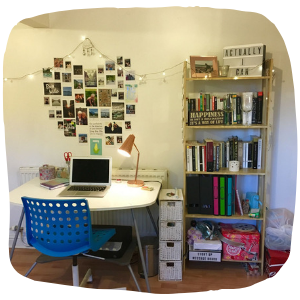 Hang up a mandala, poster, or photos in a pattern to cover your walls and make it feel like home. University bedroom walls tend to be quite plain so this will definitely add some fun. 
6. Rugs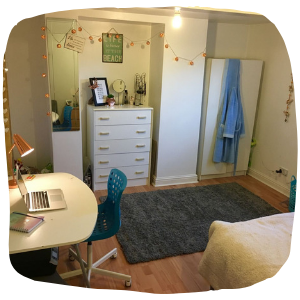 There is nothing worse than getting out of bed and stepping onto a cold floor. Buying a rug from IKEA or places like B&M will make your room much more aesthetic and cosy.
7. Pretty books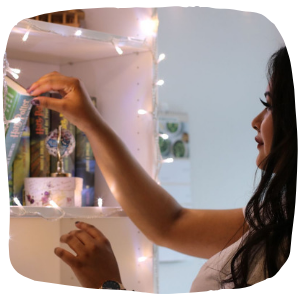 It's time to go against your better judgement and judge a book by its cover! Books can be a great way to decorate your uni room and spice up your bookshelf. Bring some of your favourites along, and some that just have pretty spines/covers.
8. Seasonal wardrobe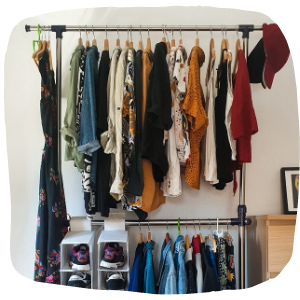 You will have limited storage in your room. There is no need to have every piece of clothing you own. Separate your wardrobe into summer and winter - then leave what you don't need at home. This will make space for clothes you are actually wearing and make it easier to find your favourite pair of jeans.
9. Store things under your bed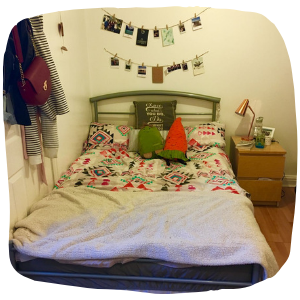 Things that you don't need on a daily basis can be stored under your bed. Grab some plastic boxes that you can use repeatedly for storing things in your future student houses. Storage really is everything!
10. Snack drawer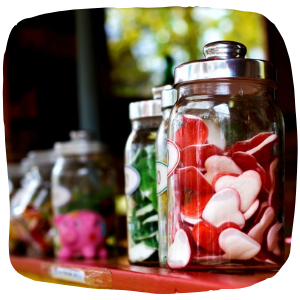 You are probably used to endless snacks and food available in the fridge at home. Unfortunately, your parents are no longer doing your weekly food shop and you're on your own. Grab some healthy energy bars and a few packets of sweets to fill a drawer in your desk.
11. Get some greenery
Another way to make your room visually more exciting is to buy plants - and get some fresh air into your room every day. If you're worried about keeping it alive, opt for a cactus or artificial plant instead.
Happy decorating!
Topics