Food
Campus Food and Drink to help your brain study
The food you put into your body can have a huge impact on how your brain works. This is important to remember around exam time, when you're probably paying more attention to books than brekkie. Learn how the food you eat affects your body so you can choose foods that improve your memory, fuel your brain and help you smash your study schedule.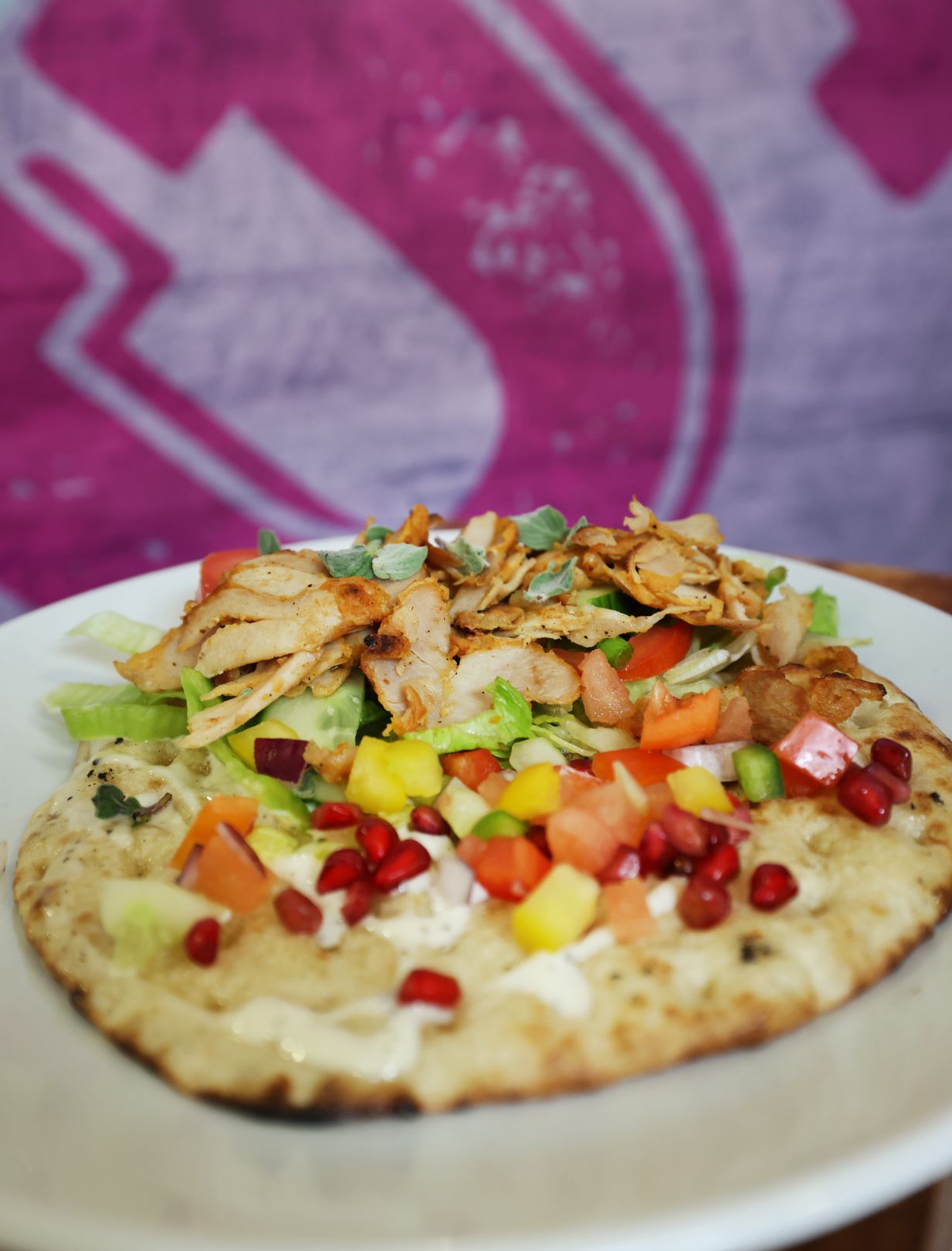 Let's start with Breakfast, widely regarded as the most important meal of the day.
Try filling up at breakfast on slow-release oats for energy and maybe eggs. The City Canteen, on the ground floor of Vine Court serves breakfast from 7.30am, where you can fuel up with a choice of cereals, hot porridge, natural yoghurts or fresh fruit. We'd recommend porridge, as it has slow-release carbohydrates which help keep your blood-sugar level stable, averting dips in concentration and brain power.
Now for lunch, let's think about meals to keep you going until it's time for dinner.
A freshly made sandwich, salad and bottle of water, or soup and a roll would be perfect. All our cafés now only serve home-made. Sandwiches and salads are made every morning, by our Chefs in the Guild Courtyard, and delivered ready for lunch.
Try a couscous, courgette and chickpea salad for a rich source of vitamins, minerals, and fibre. Or, pick up an egg, sunblush tomato and cress sandwich for nutrients, including vitamin D and choline which helps metabolism and for the development of normal brain functioning.
Or for keeping you warm, head to City Canteen, to try a soup of the day – a different choice every day from Mexican Bean & Veg to Chicken & Sweetcorn.
Dinner, your last meal of the day.
For your last meal of the day, enjoy some oily fish, it's a great source of omega-3 fatty acids, has many health benefits and is believed to help support brain function. City Canteen offer fish on most days with choices including cod loin with a herb crust and seafood pie. Vegan and vegetarian options are also available including roasted vegetable frittata and spinach and ricotta cannelloni.
Snacks & Drinks
Of course, we understand that everyone likes the odd coffee, hot chocolate or snack, and in moderation this is fine. City Canteen in Vine Court serve waffles and coffee, and our cafes are currently serving up vegan blueberry muffin and vanilla lattes. Plus, fresh water is available in all our outlets, just ask!
Buy Fresh & Make Your Own
A weekly Farmers Market will now take place every Tuesday on Ashton Street, opposite Harold Cohen Library. Go and take a look you might be able to pick up some fresh ingredients to make your own. Head over to our recipe article here for some great recipes.

On behalf of Campus Food & Drink, we hope to see you soon. Click here for opening times and locations of all our food & drink venues