Accommodation
Why should you stay in halls?
Thinking about whether to apply or whether to accept your offer?
Take a look at some of our top reasons for staying in halls!
You're part of the university community
We'll provide you with a safe student-centred environment with easy access to university services, including support services in halls.
Residence Life
A student support and activities/event programme in halls to help you settle in, meet new friends and provide you with advice. This even includes 24/7 services such as security and reception.
UOL students
You get to live with other students from the University of Leicester! If you go to private accommodation you'll likely be with a mixture of students from UOL and DeMontford University.
Easy to get to campus
All our accommodation is either close to the university campus or has dedicated transport links to the university! Other accommodation in the city is usually further away.
First-year guarantee
If you apply before 1st September you're guaranteed a room in the university accommodation if you're a new undergraduate!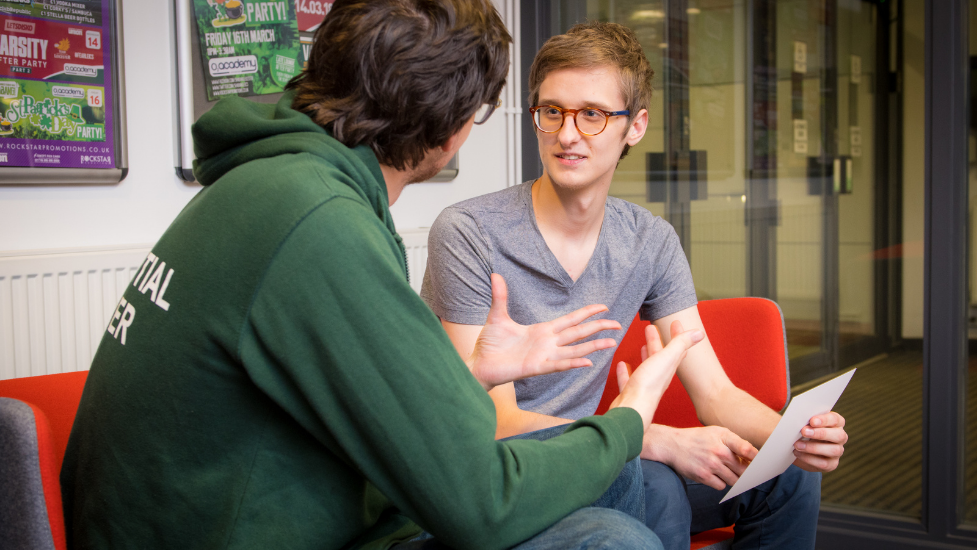 Halls of residence are much more than just a room!
As part of your accommodation package you get:
Your room and shared facilities (including all furniture)
All bills included (unlimited usage) - water, electrics, gas etc.
High-speed wi-fi and ethernet ports in every bedroom
Access to all the social spaces, study spaces, music rooms, launderettes and other on-site facilities
24/7 security
24/7 on-site reception
The Residence Life Support Service - 24/7 on-site student support
The Residence Life Social Programme - free events and activities, plus loaning items such as games consoles, games and DVDs for all residents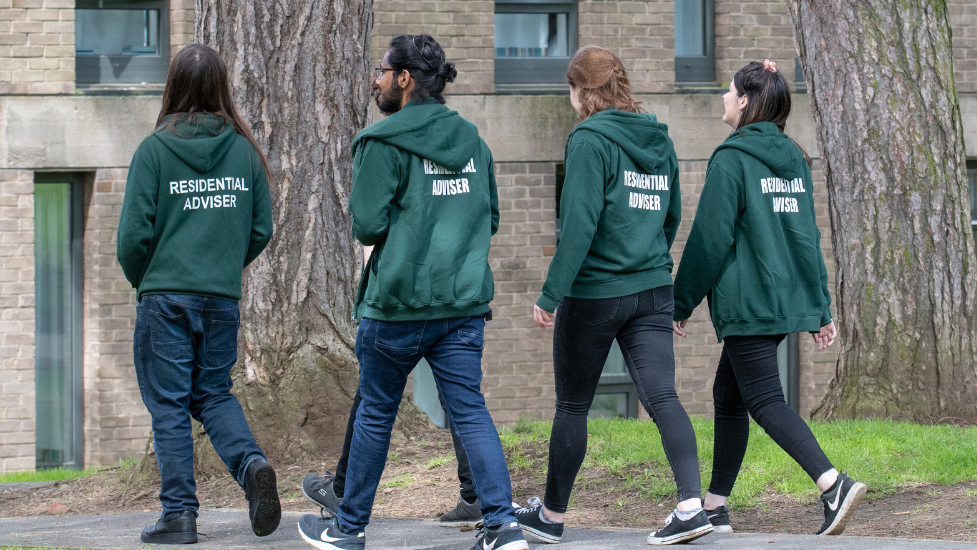 Halls of Residence
The Village
Student Makeup: New undergraduates and undergraduate returners
The Village in Oadby is made up of five halls of residence with their own character and community. Oadby is surrounded by lots of green space and the Botanical Gardens, plus a wide range of new and old buildings, including listed properties. You'll find lot's to do in The Village in our hall site social spaces, with seating areas, bars, music rooms, study rooms, a games room and a cinema room.
Don't forget the Roger Bettles Sports Centre is also on-site (with a gym, sports halls and swimming pool) along with playing fields, tennis courts and a running track outside. Your university gym membership covers this sports centre and the Danielle Brown Sports Centre on main campus.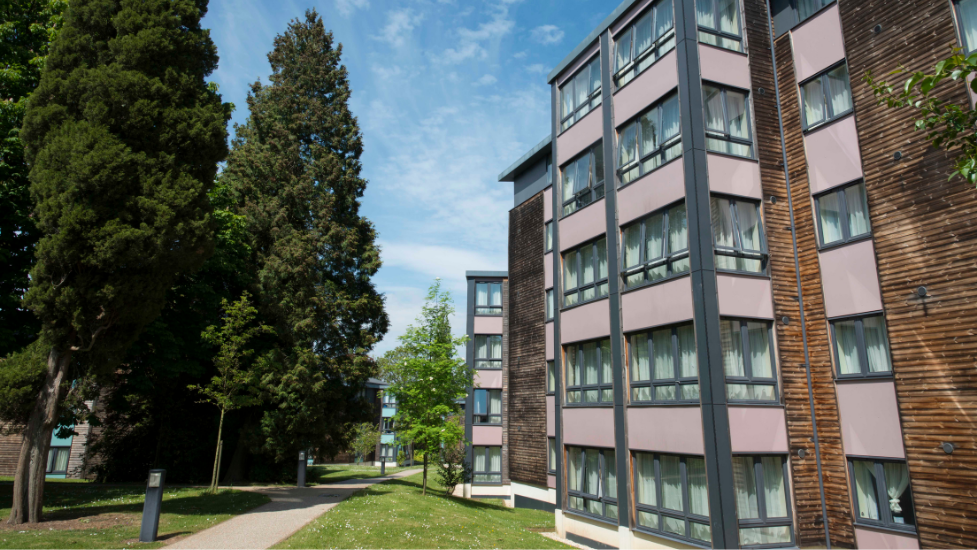 The City
Student Makeup: Undergraduates and postgraduates
The City accommodation is close to campus (within 10 mins walk) and is right next to supermarkets, a cinema complex, restaurants and bars in the city centre and on Queens Road. It's also walking distance from the train station, useful for commuting home!
The City accommodation has three main sites: Nixon Court and Opal Court. Each site has its own common rooms with pool tables, table tennis, pianos and social seating areas. Opal Court common room even has it's own communal kitchen! What's more, because you're so close to the university you'll have access to all the services and spaces on main campus (such as the library and the Danielle Brown Sports Centre).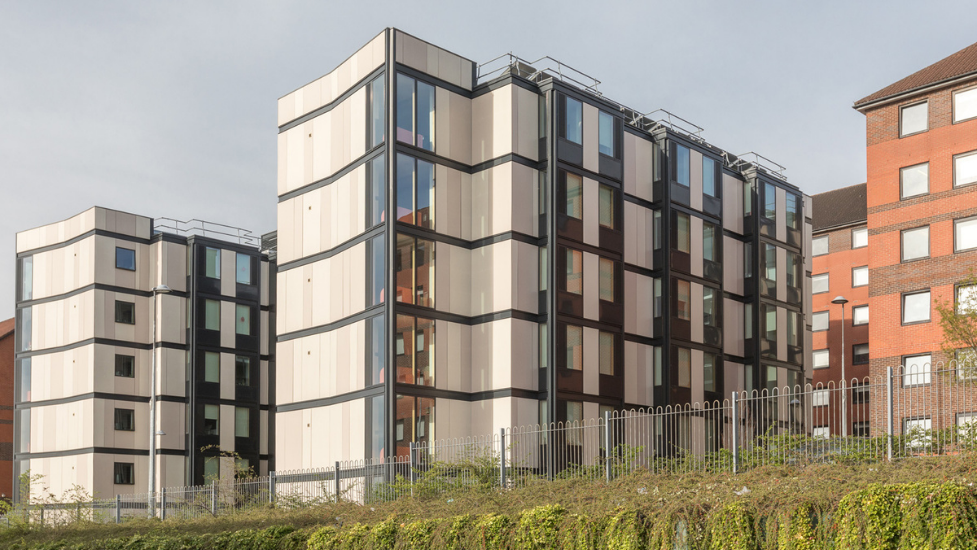 What is Life in Halls Like?
Living in halls is the best way to jump-start your University experience. You'll instantly become part of the University community and get to take part in loads of events and activities to help you meet new people and get involved. You'll settle in quickly with your new flatmates and have direct access to all the advice and support you might need.
Find out more about Life in Halls
But don't just take our word for it, chat to our current students and find out about their experience of staying with us in accommodation!
Find out more about what's on offer on the Accommodation Website or apply online on the Application Portal.
Still need some information, advice or even want to pop in for a tour over the summer? Get in touch with us using the following details:
T: +44 (0)116 252 2428
E: accommodation@le.ac.uk
The Village Reception - John Foster Hall, 15 Manor Road, Oadby, Leicester, LE2 2LG
The City Reception - Nixon Court, 33 Putney Road, Leicester, LE2 7TG
Topics