Lifestyle
What's Browzer?
Stay up to date with everything to do with the university and student life with Browzer.
Browzer gives you a helping hand with all the things you will want and need to know during university life, from student recipes, student blogs, articles, videos and so much more!
What will I find on Browzer?
A bit of everything!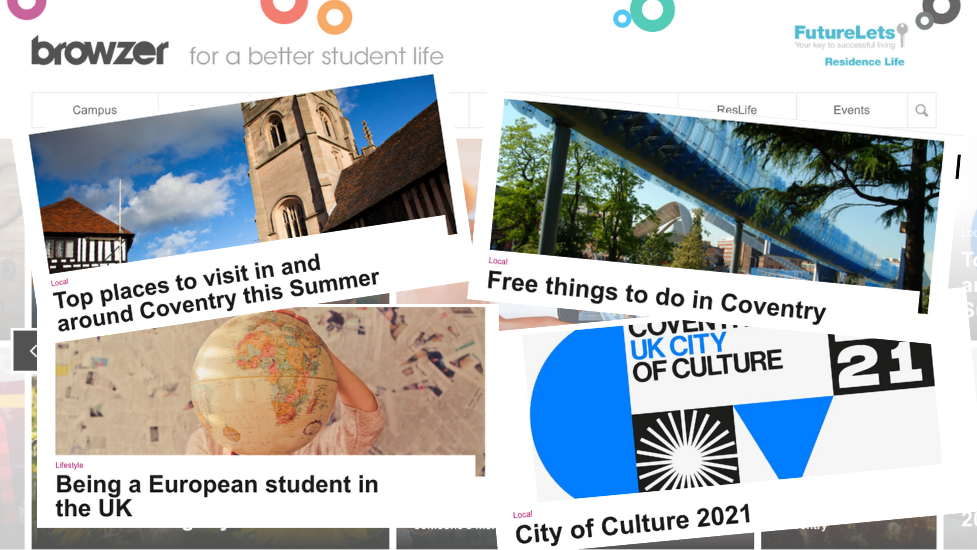 Whether you live at home, in halls or private accommodation, we'll keep you updated with all the events happening on campus so you don't need to worry about getting #FOMO ever again.
A bit hopeless in the kitchen? We'll supply you with quick, easy and cost-friendly cooking hacks and recipes that'll fit around your lifestyle.
If you've just moved 100 miles from home, overseas or lived here all your life, we will show you all the best places to go in your new city for food, shopping, days out and much more.
Also, you could see YOUR articles here!
We put students at the forefront and we want to publish student blogs, meaning you can share your university experience with your fellow students and hear all about theirs - plus it looks great on your CV.
Want to get involved with blogging/vlogging? Get in touch.

Topics