ResLife
Throwback Thursday
A month packed with a variety of fun filled events for our students from roller disco to board games to pumpkin carving to horror movie nights, lets throw it back and rewind looking at some of our events from this month.
Foods of the World 
This event went off with a bang! We were so excited to see and hear how much the students enjoyed not just the food but the social aspect of meeting new students and discussing childhood memories of fun filled food related experiences.

Peppered Chicken, Fried Yam, Fried Plantain and Marinated Grilled Chicken gave students a glimpse into Nigerian cuisine and they really enjoyed trying flavours they had never tasted before.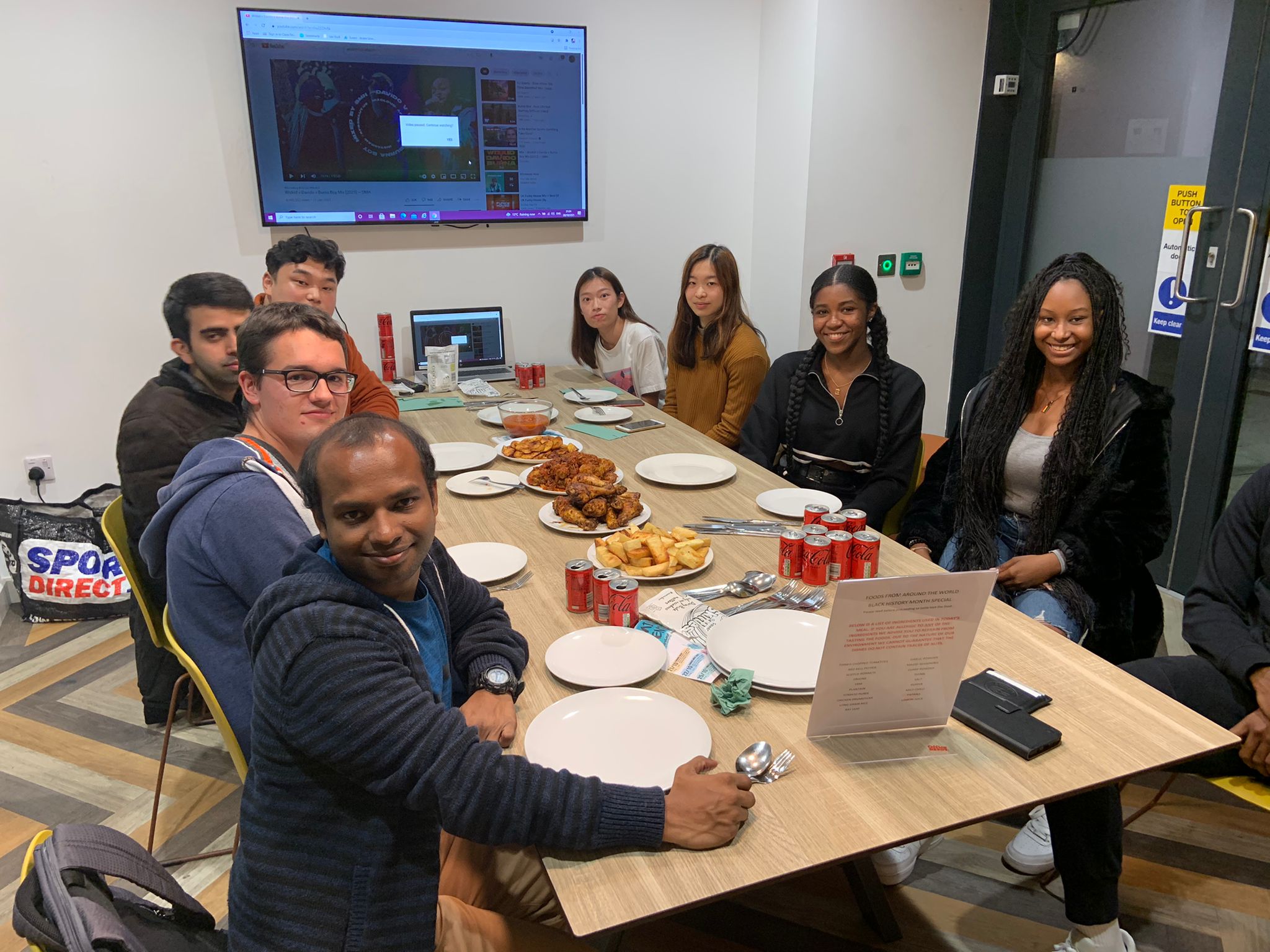 Virtual Book Club
Founded by one of our assistants, The Res Life Book Club was formed with a focus on discussing themes and topics around a specific book chosen by the students themselves. The students really enjoyed having the opportunity to share their thoughts on the book "Red Rising" having in depth discussions on their likes and dislikes on the characters, storyline etc. It went so well it's going to become a monthly event, reading and sharing their love of literature, what's not to love? :)
Pumpkin Carving
Students really showed off their creative sides during our pumpkin carving event, a first time for a lot of our students but they had such an amazing time just giving it a go and carving out some really cool looking pumpkins.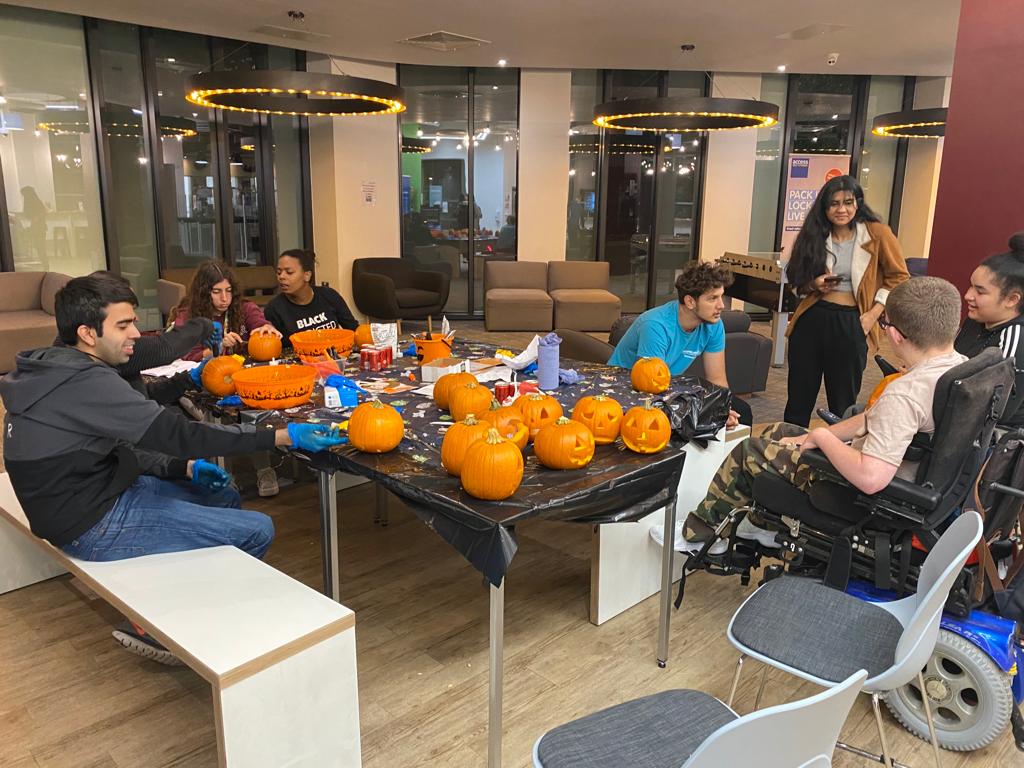 Horror Movie Night
Amazing turnout for this horror movie night, again falling in with the halloween theme the movie was so scary it even had some of our team watching it with one eye open LOL then again who doesn't love the thrill of a good horror movie :)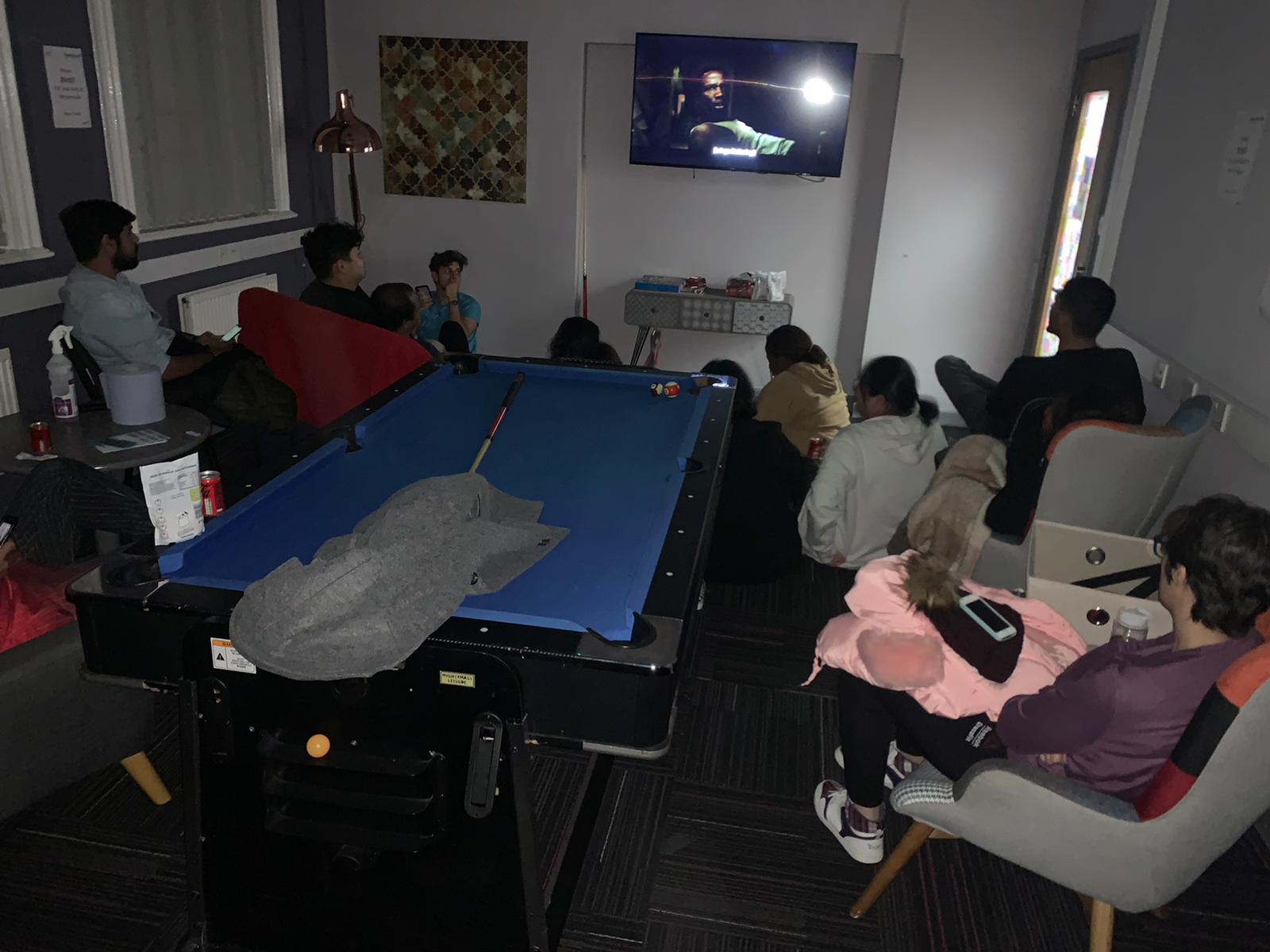 Our team have had such and AMAZING time meeting so many of you this October, we can't wait to see what November has in store :).
Topics