Lifestyle
The show windows
As Coventry is UK City of Culture 2021, there have been a few changes going on. One that you may or may not have noticed is that of the art work appearing around the city. Artists, designers, architects and makers are transforming Coventry city centre, turning shop windows into portals to fantasy worlds and mindscapes.
So if you fancy seeing some new peices or if you are just bored and want something to do, feel free to get your walking shoes on and follow as we go. This is an activity you can do by yourself or with friends! (You can find all of these pieces in the city centre.)
Running from 15th May 2021 - 15th May 2022, Coventry will be brighter and more colourful than ever. Having new young artists release their ideas into the world each month, each following a theme:
August is Freedom.
September is Peace, pause and play.
October is Reflections.
November is Coventry in the world.
What do you think the next one will be?

In this article I will be showing you some of my favourite artwork aorund the city, in hopes it may inspire you to consider the same... or hey may even inspire you to do some artwork as well! .

'Dream Hawaii' by Hyunjeong Lim
Primark, 6 Cross Cheaping, Coventry CV1 1HG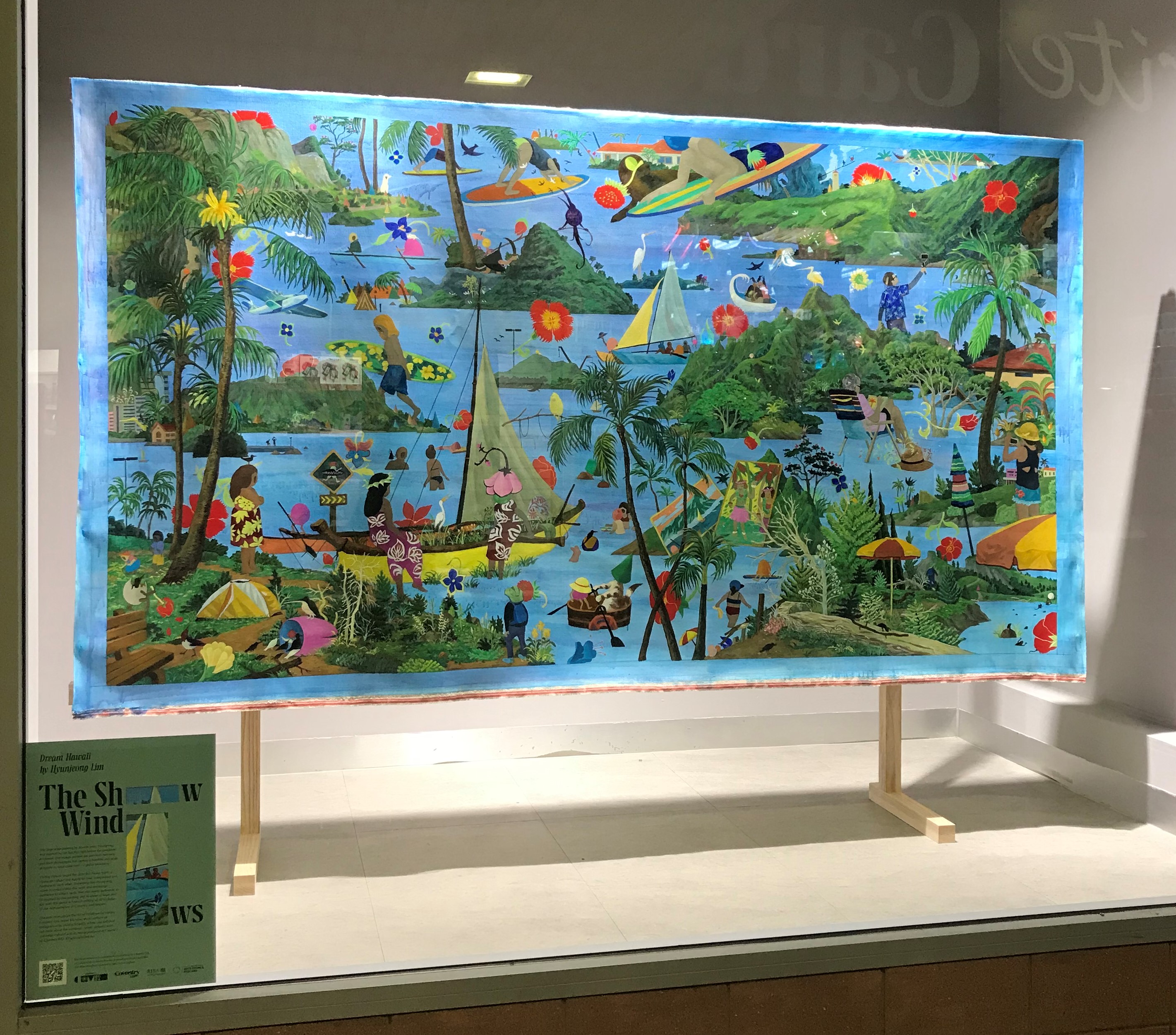 'Creative Spark' by Matt Chinn at Primark
6 Cross Cheaping, Coventry CV1 1HG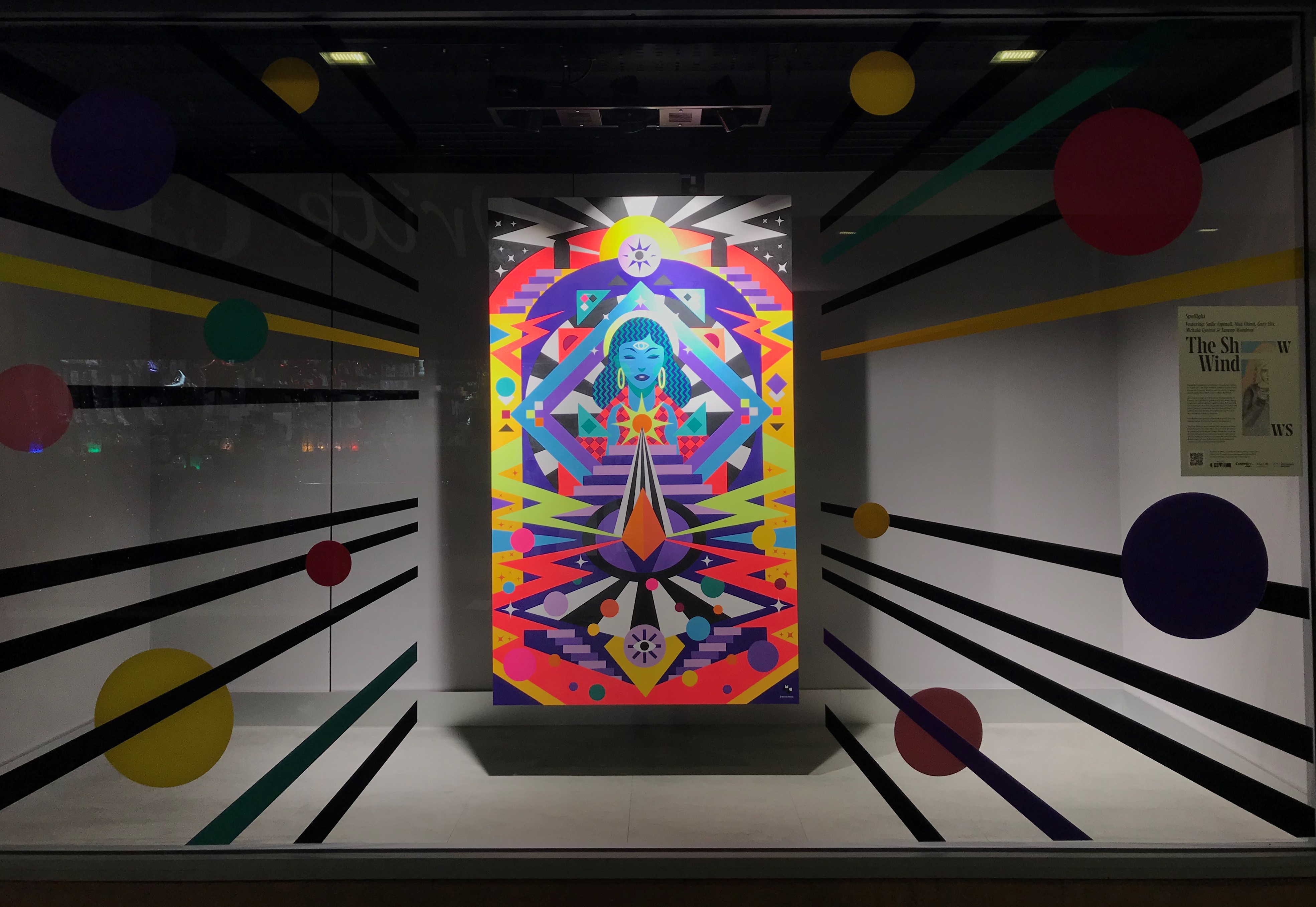 'COSMIC FUTURE' by Evans Mbugua
Nationwide, 62-64 Broadgate, Coventry CV1 1NF & Transport Museum, Millennium Place, Coventry CV1 1JD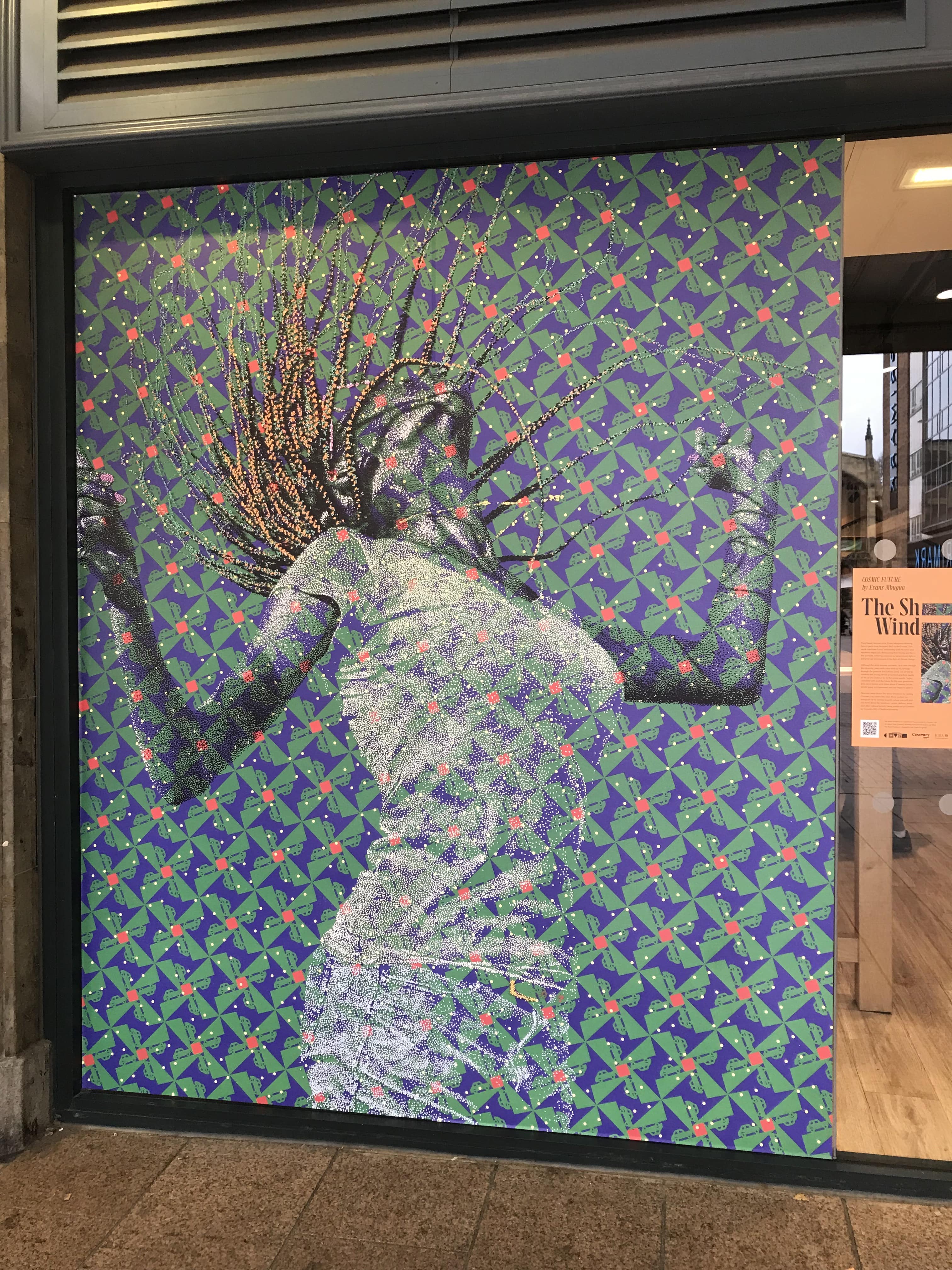 'Cov as Oz' by Ben Javens
Apps Living 28-34 Corporation Street, Coventry CV1 1GF,
BBC CWR Priory Place, Hales St, Coventry CV1 5SA, and
Esquires Coffee Millennium Place, Hales St, Coventry CV1 1JD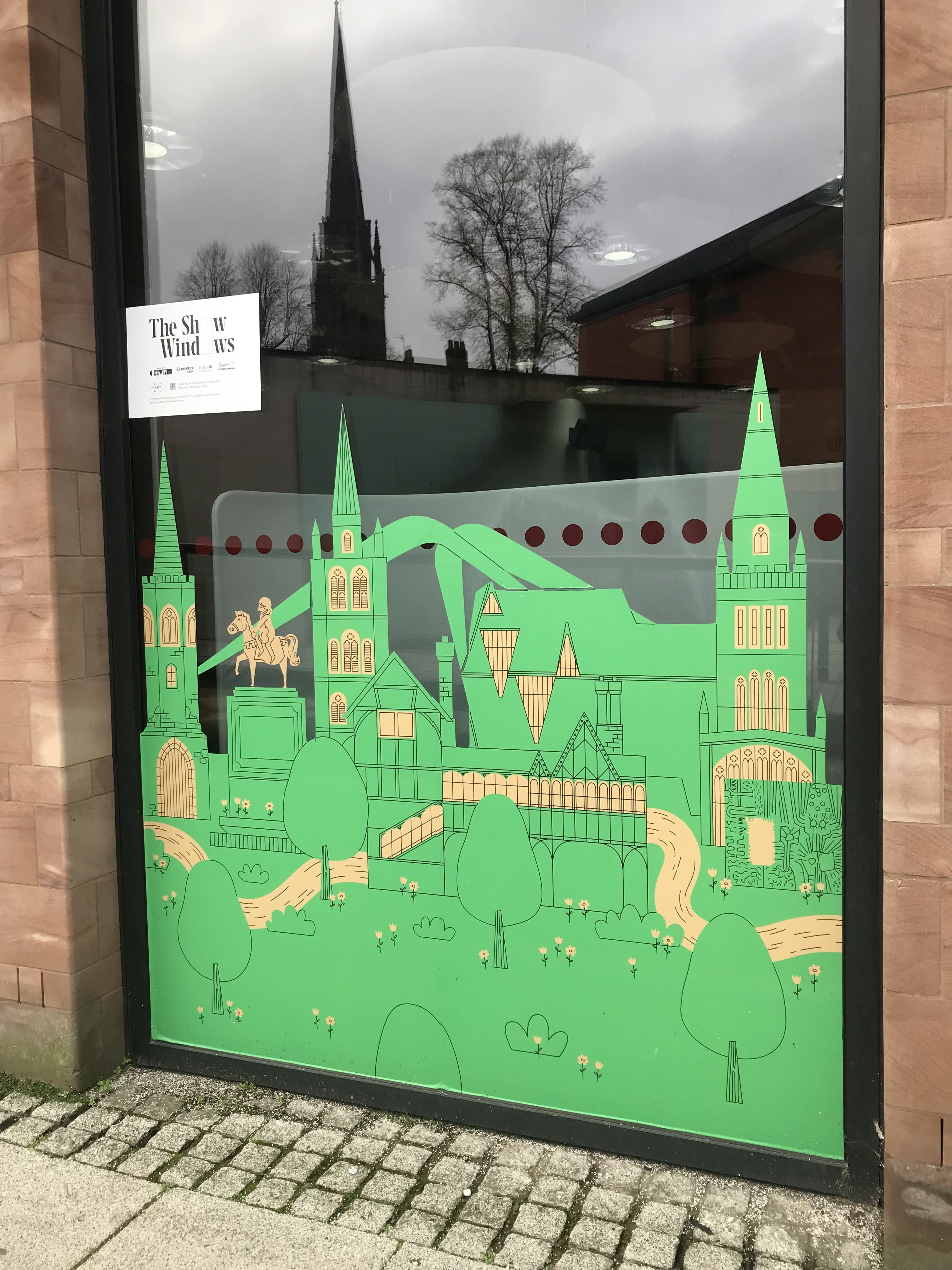 'Jack's Frogs - Dancing Frogs' by Jack Foulkes
Old Ikea building, Croft Road, Coventry CV1 3JB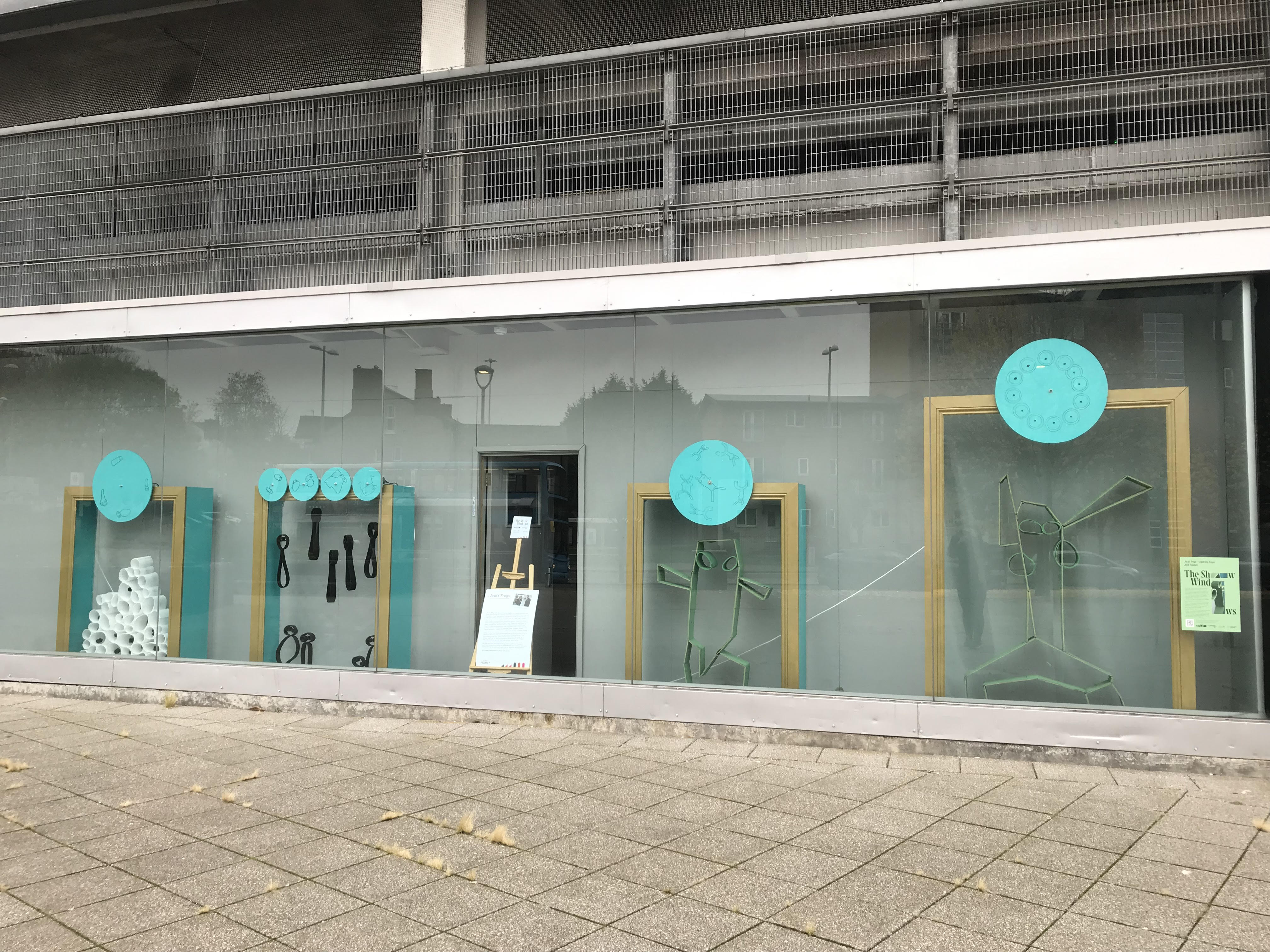 Upon visiting each peice of artwork, look for the 'Show windows' description, This will tell you about the inspiration of the artists and a little about who they are as well as a look into how their brains think. I think art is one of the best ways that we can use to express our true emotions. Why not give it a go yourself!
Topics