ResLife
Stress Awareness Week
Mental Health Check-In and Tips On How To Get Through The Stressful Times
Mental Health Check-In
While you're here, it might be the perfect time for you to a little check-up on your mental health! To do that, simply stop, think and answer 5 following questions:
1. How am I feeling today (mentally and physically)?
Think about how you're feeling. If you woke up with a headache - is it because it's too hot in the room or could it be because of the lack of sleep and a stressful week?

2. What's taking up most of my headspace?
Uni? Family? Friends? Food?

3. When did I last eat a proper meal?
How many times this week did you get a McDonald's takeaway? Was there a day so busy that you had to keep your energy up by eating instant noodles and drinking an energy drink? Do you have time to eat a proper home-cooked meal today?

4. Am I tired?
Did you take a break this week or was it a constant work/uni lifestyle? Did you sleep enough last night? Always remember that after taking a break and distancing yourself from what you're doing, you will be able to come back to the task with a refreshed and positive mind. It could be as simple as taking a 15 minute break and going for a walk or reading a book – whatever makes you the happiest and relaxed!
5. What will I engage in today that will bring me joy?
In your to-do list, include something fun to do – whether that's having a snack break, a board games night with your flat mates or a movie night just by yourself – this will give you something to look forward to and bring you so much joy!
If you found this check-in useful today, try to do it more often! Whether you want to do it every day or have a weekly catch up with yourself, do what makes you the happiest!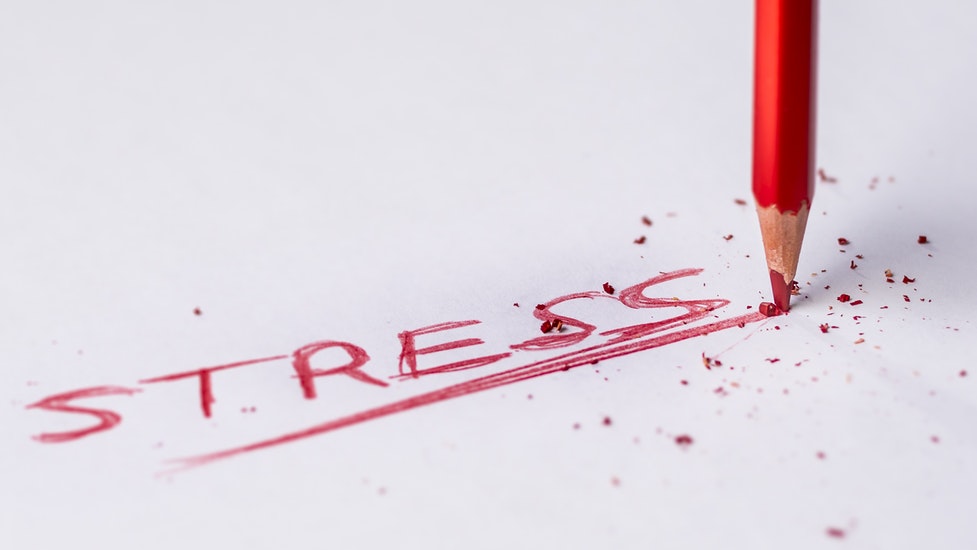 Tips On How To Get Through The Stressful Times (from a student's perspective):
When feeling anxious or stressed, simply going outside for a walk or to the garden can help a lot. It will refresh your mind and body which will probably make you feel productive and ready to do whatever you need to do with a fresh mind!
No explanation needed here! Do whatever workout that suits you. It doesn't have to be running (personally, I can't stand running), it can be a yoga session or a weights session at your local gym. If you haven't found a workout that you like, maybe it's time to try something new?
If you're feeling low or stressed, reach out to someone and talk about it. It doesn't have to be a professional, it can be your family member or a friend. Remember that we are all humans and that we all stress out about something so this shouldn't be weird or embarrassing! FaceTime or message one of your close friends or your family – it will make you feel much better than just sitting there by yourself in your room bottling it all up.

Schedule a day when you're going to put your phone away and live your life without social media! Read books, have a pamper night, catch up with your flat mates, watch TV, play board games and just RELAX. Life is not going anywhere and think about how fun it will be to check Instagram after a day off and actually see some new posts!

I can't tell how useful I find this when I'm really stressed out about something. It takes my mind off things, helps me relax and it's fun! I actually do this just before job interviews because I find them sooo scary!

Find something funny or interesting to listen to while you're cleaning your room or going for a walk (if you don't enjoy the nature sounds of course!). Funny podcasts never fail to lift my mood up.

This is a weird one, I admit! But apparently if you make yourself smile, you trick your mind into actually making you feel happy. Fake it 'till you make it, right?!
If you or your loved one needs urgent help during a mental health crisis or emergency, follow the link for more information on what NHS urgent mental health helplines can provide and find out what support you can receive from a mental health charity:
https://www.nhs.uk/conditions/stress-anxiety-depression/mental-health-helplines/
Rusne Ramonaite
6th November 2020
Topics