Food
Saturday Night In - Recipe Blog
Welcome to this week's recipe blog. I hope you are hungry, because boy don't we have some exciting things for you to try out!

In the spirit of adding a little spice into your life or if you are wanting to test out your culinary skills by cooking something new, we are happy to have you here. This week's blog entry is how to make Chicken Fajitas.
So, first things first, what on earth is a fajita? - Well, as well as being one of the best meals ever (in my opinion) it is a mexican dish that can be made with practically any meat (For this recipe it will be chicken) and add in any vegetables you fancy. Alternatively to make this recipe vegetarian or vegan friendly you can skip the meat or add in a meat subsitute.
The recipe below serves 2 people.
* Chef's tips - Why not bulk prep food for a few meals. You can do this by storing whatever you don't eat it in the fridge in a plastic container, you could always try putting this with rice.
Or why not double the ingredients and invite your flatmates/Friends to have a mexican night. You could add nachos, salsa, Margarita's and maybe even a cheeky shot or two of Tequila.*
Ingredients:
2 Chicken breast 
Grated cheese of your choice for topping
Vegetables - 1 Pepper, 1/2 an Onion, Mushrooms (to your taste)
6 Tortilla's - (you can also use normal wraps, small or medium)
4 tbsp Cooking oil - Olive, Sunflower, Avocado or another of your choice.
Seasoning - 1 tbsp of paprika, 1 tbsp of coriander, 1 tbsp of garlic, a pinch of black pepper and a pinch of cumin
*For extra spice finely cut a chilli or jalapeno's.
Prep: (Takes around 30 minutes)
Cut the chicken breast into strips or cubes based on personal preference.
After cutting the chicken into the desired size, place in a bowel with the seasoning. Add a drizzle of your preferred cooking oil into the bowel over the chicken, now mix well making sure that none of the chicken falls out the bowel. Leave this for around 20 minutes (This will create a marinade and will allow the chicken to soak up the flavour of the herbs and spices.) you can complete the rest of the prep whilst you are waiting.
Next chop and slice your chosen vegetables (Pepper, Onion, Mushrooms) into strips and set to the side.
Now you are ready to cook!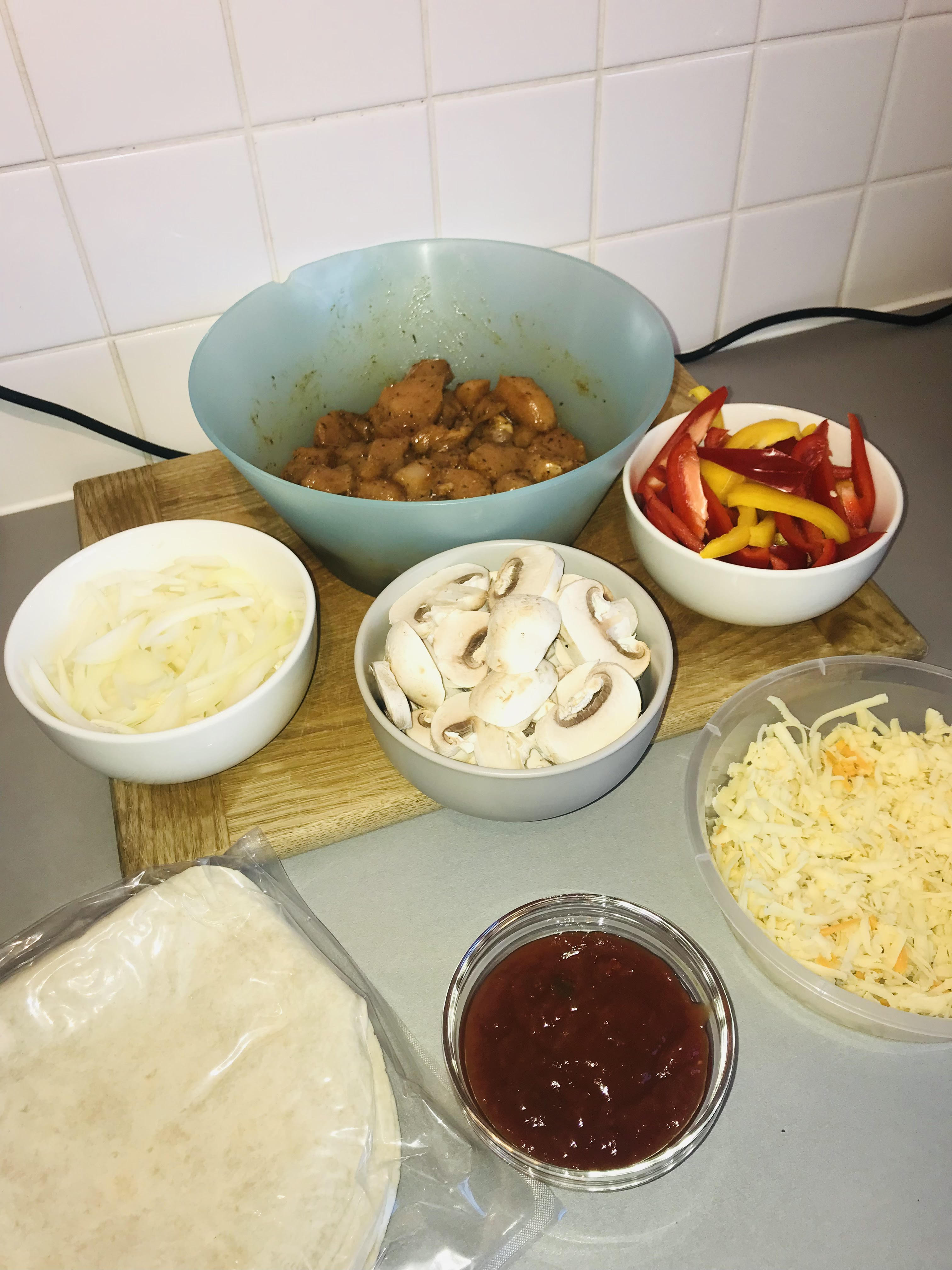 Let's cook! (Cooking time around 20 minutes)
When you are ready to cook, place the remaining cooking oil in a pan at a medium to high heat.
When the pan is hot add the peppers, making sure to stir thoroughly and cook until soft round the edges (this should take about around 3-5 minutes).
Once slightly soft, continue stiring and add in the onions, mushrooms and any other veggies you might have prepared (This should take around a further 3 minutes).
After the vegetables have cooked through or enough to your taste, place the chicken into the pan - when doing this try to push the vegetables out to the sides of the pan and put the chicken in the middle, this will help maintain the level of heat you are using.
Once mixed and everything is cooked, you can plate up with tortillas and some cheese.
And finally, the most important thing, ENJOY!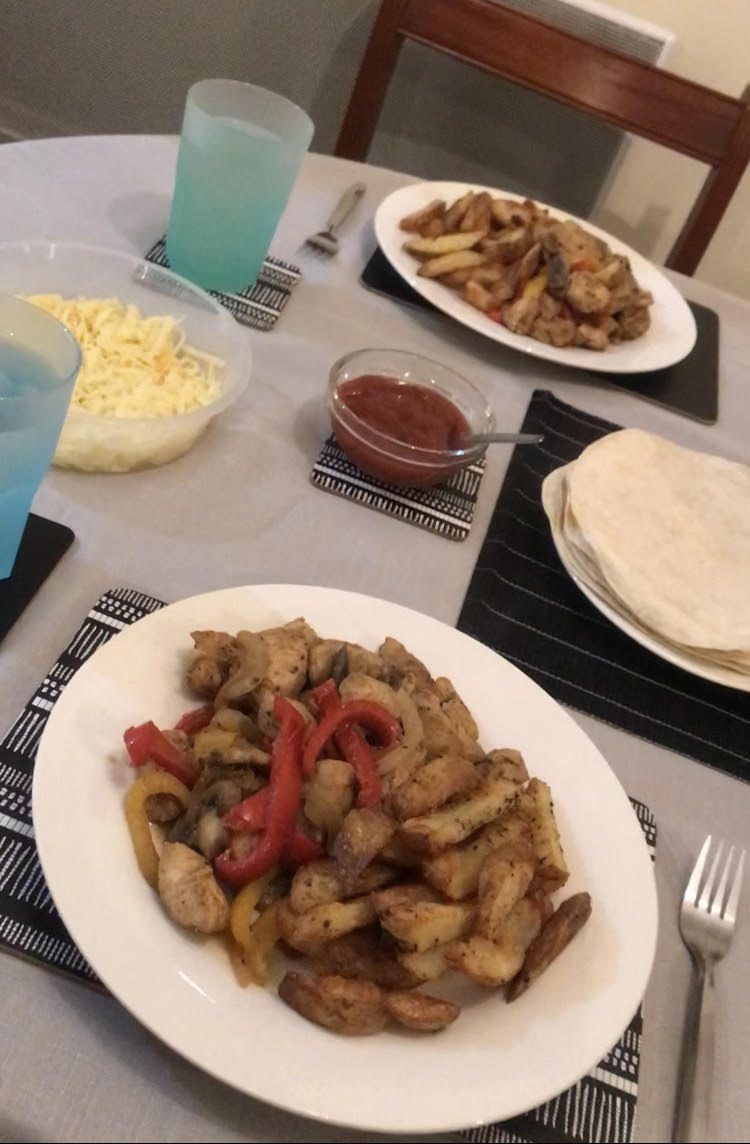 Let us know if there are any other recipes you are interested in!
Instagram: @reslife_covuni
Tiktok: @reslifecovuni
Email: reslife@futurelets.co.uk
Topics