Local
Local Places to Visit Around Coventry
As much as Coventry has to offer, I'm sure you want to explore the areas around it too. So, I'm here to share a little list of some wonderful places around Coventry easily reachable by bus or train.
Royal Leamington Spa
Only 11 minutes away by train, or about 30-40 minutes away by bus, Royal Leamington Spa is definitely worth checking out!
Royal Leamington Spa is one of the most beautiful towns I have ever seen! It's a home for stunning architecture (don't forget your camera), a huge and full of flowers park, a river in the middle of it, and a brilliant shopping experience in shops that we don't have in Coventry!
My personal favourite has to be the park. When it gets hot in Coventry and Coombe Abbey Country Park is too crowded, I am off to Leamington Spa to have a picnic next to the river or sit on one of the benches and read, while surrounded by the most amazing views.
In autumn and winter, the flowers are not out however the views are still stunning. This might be one of the best places to do your Christmas shopping or simply have a look around one of the local cafés.
Royal Leamington Spa Visitor Guide: https://www.anticorruptionday.org/actagainstcorruption/en/scenarios/scenario-5.html

Warwick
You might have heard of University of Warwick, but have you actually been into the town? I've been there countless of times by now because it's so quirky and lovely!
Best known for its medieval Warwick castle (which by the way, is absolutely gorgeous), what you may not find out by simply googling it, is that it's a town worth stopping by, even just for a walk! It's not very big but it is a nice place for a little walk, a dinner in a local pizza place, or some candy to take back from a quirky candy shop.
Regarding the castle, it is absolutely stunning inside and out! Huge grounds for walks around the outside bit of the castle, this is a perfect place to go now when you want to spend some time outside and start feeling all festive! Even though the inside space is closed at the moment, believe me, there's still plenty to do outside of the castle.
What I love about it as well, is that it is full of ever-changing events. For example, in Halloween, it is all spooky, while at Christmas, it's just the most magical place.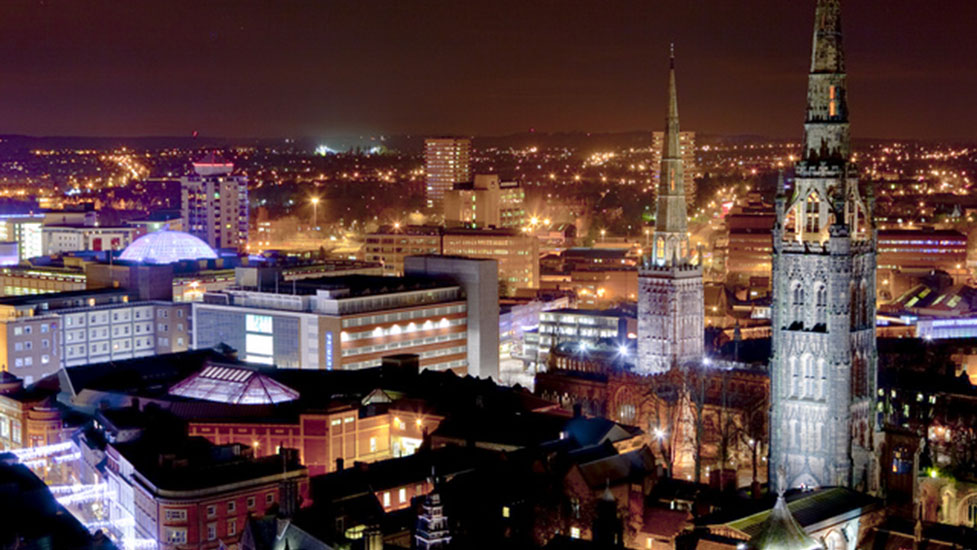 Stratford-upon-Avon
Stratford-upon-Avon is a medieval market town and the 16th century birthplace of William Shakespeare.
So, of course, we have to start with the most famous place to visit – Shakespeare's Birthplace. You can actually visit the house where the playwright was born and grew up, and discover more about his early years!
There are also more locations to visit, such as Hall's Croft (which was home to Shakespeare's daughter), Shakespeare's New Place (the last chapter in his life), Anne Hathaway's cottage (a romantic setting), and Mary Arden's Farm (Shakespeare's mother's childhood home).
Shakespeare's Birthday is actually celebrated in its birthplace every year which might be quite an interesting thing to see!
Other than the Shakespeare's home, my personal favourite activity in Stratford is to go shopping! It has the quirkiest Christmas shop which I have seen everyone come to love. It also has some lovely ice cream places, cafés and other shops too!
If I had to choose one of the towns where to go shopping for unique and thoughtful Christmas gifts, I'd choose Stratford-upon-Avon.
Kenilworth
Last but not least, Kenilworth is probably the closest town to Coventry that is worth visiting. The first time I went there was for a Bonfire night which they do outside of the Kenilworth castle. Even though the castle is not as impressive as the Warwick one, I'd still recommend visiting it (it's much cheaper too…)!
Other than the castle, the town is tiny and doesn't have a lot to offer. A few things I discovered there, however, were some cute charity shops where I got some books, and the cosiest Starbucks where you can warm up and relax on a cold day.
Little tip: if you decide to go to the Bonfire night event, wear wellies! It can get really muddy in the field and white converse may not be the best footwear on this occasion!

Written by: Rusne
Topics