Lifestyle
#DontBeDaft: The Drugs Series
Before you go on your next big night out, ask yourself - is this a good idea?

You're never too old to experience peer pressure, so #DontBeDaft and do things you don't necessarily want to do. You won't get judged for saying no!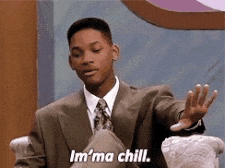 What are psychoactive substances?
Psychoactive substances are drugs that contain various chemicals which are pretty dangerous and bad for you! They produce similar effects to your body (and the same dangerous reactions) as cocaine, cannabis and ecstasy. They can either be a powder, pill, liquid, capsule or smoking mixture - so you can confuse the two.
They have been banned since May 2016 - making it an offence to supply or possess them. So it isn't worth risking it just because you think it's not as bad as a Class A drug...
Is it that bad?
Yes! They can make you feel overly confident and lead to lots of different side effects that can put your life at risk:
Anxiety
Pain
Paranoia or psychosis
Slow down your reactions
Make you feel lethargic, forgetful and physically unstable
Impairment
Loss of control
Thinking that synthetic cannabinoids is less harmful than cannabis is daft because they can BOTH lead to life-threatening intoxication. Not sure what you think, but we don't think it is even worth the risk of experiencing any of those things on that list!
Still fun? Come on, #DontBeDaft!
Topics