Lifestyle
Disability History Month: Jess' Story
Blog written by Milena (December 2020)

Over the last few years, disability awareness has become more prominent in society. Disabilities vary from being physical to mental or visible or invisible. The awareness of disability signifies educating society on the acceptance of disability, as well as eliminating the discrimination which is often seen towards people with disabilities.

The below blog is one of two blogs focusing on Disability Awareness this year. This time, we speak to Jess, our very own inspirational Coventry University student, who talked to Reslife about her own experiences, as well as the importance of Disability Awareness.

Below are some of the questions we asked her……

1. Tell us a little bit about yourself Jess?

My name is Jess, born in East London, but currently live in Coventry, studying BA Music. When I started education, I was considered a 'slow' learner and I never started talking until I was around 2. This meant I started primary school later than other students.

My mum thought originally I may have been deaf so I had a speech therapist, but my hearing test came back fine. It was just that my mind worked slower than others. I was just different. I wouldn't excel like other students, and I only started retaining information at around 8 years old. That was a pivotal part of my development as I then realized I could remember things, rather than just forget.
When I started University, I went to Fresher's Fair, went to Weatherspoon's, made friends etc. but one day soon after, I woke up and couldn't feel body parts. Initially I didn't know what this was, so I would just go back to sleep. However, I then started sleeping through alarms and that became an issue.

Throughout first year, I had around 10 hospital admissions, and the doctors just didn't know what was wrong. I went through 3 doctors and still they didn't know what was wrong.

Around Halloween 2019, I fainted and lost feeling in both legs, and knocked myself out on the desk chair. I called 999, who took me to the hospital, whereby I had a lumbar puncture. Amongst more extensive tests, there was a pin prick test, going from my lower body to my upper body. I could feel the pin pricks in my chest, but not in my lower body. There and then I was diagnosed with Relapsing Remitting Multiple Sclerosis, more commonly known as one type of MS.

After this diagnosis, I had to go home. I couldn't feel anything, and I was in a hoist, but returned to Coventry in second semester.
Sometimes people in my accommodation see my all happy, but at other times they will see me in my wheelchair. It's understandable that they can get confused.
'God gives the toughest people the hardest challenges.'
A saying I live by and it is up to me, with how I live with this and live with my diagnosis.
Here, I am in second year, living independently, with family on call, lots of support, and all my mobility aids. I have so much thanks to FutureLets, about how much they have put in place for me, putting me into an adapted flat.

2. Did you always know you wanted to study Music?

I have been musically inclined my whole life. My family said I always had a natural rhythm, and I used to clap to music before I could talk. My family also put me into vocal and instrumental lessons, learning how to play the trumpet and guitar.

In secondary school, I also joined the school choir. I was bullied during secondary school, so the choir would help me escape.
3. You mentioned about the events that happened last year. Did you have struggles before coming to University?

Yes, I have Dyslexia and Dyspraxia, so my balance and centre of gravity isn't that great. I have to wear shoes with hard soles, as too soft soles on shoes, means I cannot feel the ground. I wear a lot of Air Forces, and when I am not wearing shoes, I wear non- slip socks.
4. Have you always opened up about your disability?

I was diagnosed at 17 (with Dyslexia and Dyspraxia), but I was often around different health care professionals etc.

I was friends with a boy who had Dyslexia and I spoke to him about my assessment of Dyslexia and Dyspraxia, but he then used this against me, and spread it around the school. This has meant I have kept a lot of things to myself.

Last year, I didn't even tell my family what was going on a lot of the time, because I know my family would worry that I may not have been able to manage independently.

5. Do you think it is important to ask for help and talk about disability?

100% ask for help and surround yourself with positive people. Last year, I surrounded myself with toxic people, but this year, I've got positive people around me, which has helped me so much.

I have people around me to talk to, or I can even talk to tutors about getting extensions etc.

Even though I have my diagnosis, I will not let it get me down.

I could just lay in bed all day and be sad, but instead……
'I wake up, put my hair up, put my records on, transfer into my mobility aid and take the world as it comes!'
6. Did you always know you wanted to come to University?

When I was growing up, home life was loud (in the nicest possible way). I have two siblings, and my mum was strict on me, but lenient on them. University was a way for me to escape. I also want to be a music teacher, and I need a degree to do so.
'First year was bumpy, but here I am. Nothing gets me down.'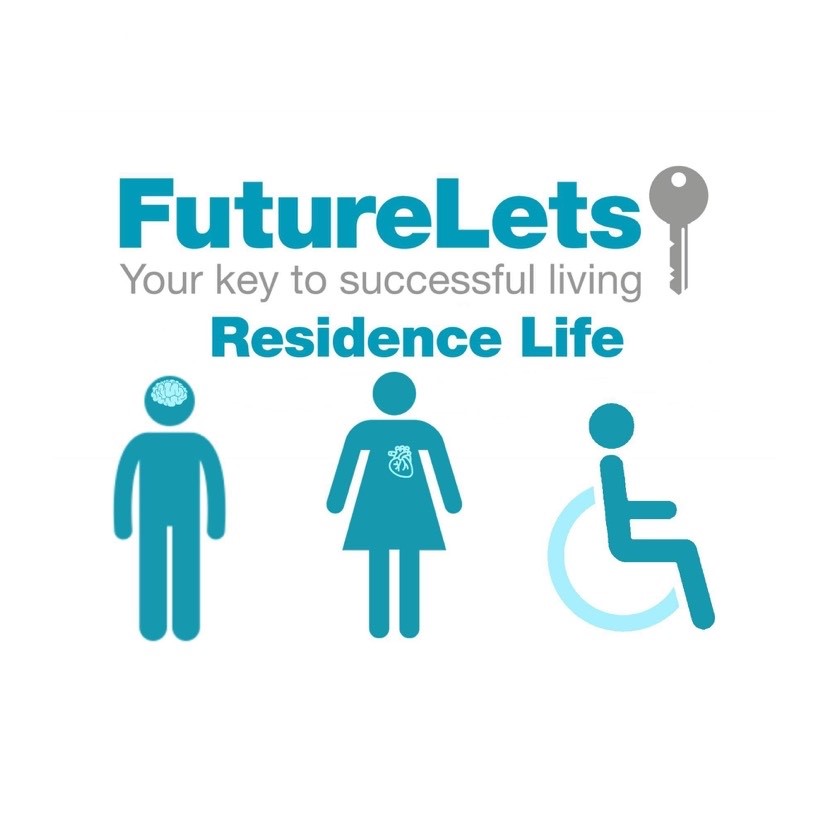 7. How is the accommodation different this year?

In first year (before my diagnosis of MS), I had a smaller room, but since my diagnosis, I have had a bigger, adapted room. It has more square meters (floor space), own shower room which is bigger etc. I have bars in the bathroom, as well as call buttons around my room and bathroom too, in case of emergency.

8. What support have you had from Coventry University?

Since applying, I have always had support. I would have regular appointments with staff, including Samantha Price. I had financial concerns last year and she helped me do the application for Emergency Funds. She also writes to registry if I need an extension/ deferral.

The Residence Officers in my accommodation are lovely too. A few weeks ago, I lost control of my washing. Pete O Shea did all my washing. My heart…. It was so wholesome!

9. What would your advice be to somebody who is at University now with a disability, or somebody considering coming to University?
Do not be afraid. You can do anything you put your mind too!
'If in your heart you want to achieve a dream, there is nothing in this world that can stop you. As long as there is blood in my brain and air in my lungs, I will graduate!' 
If you believe and let others get the better of you, that will impact you.
You may need provisions, but at the end of the day I will graduate like everybody else. I will walk, crutch, roll, rolly polly, across the ceremonial stage. I will not let anybody stop me!
If you have a disability, you're not alone. Having a disability doesn't make you invalid. Your voice will be just as loud as anyone else's.

There is so much support, people aren't even aware of.
Comments from Milena
Jess is a powerful and brave young lady, whose shown her determination and commitment to studying at University. I think the team at ResLife are so proud of her for opening up and emphasizing the importance of talking about disability and asking for help. What an inspiring student!
Thank you Jess! <3
Topics