Lifestyle
Being a European student in the UK
Happy Europe Day to everyone!
Today we are celebrating "peace and unity in Europe". As an interesting fact, this day is celebrated on the 5th of May by the Council of Europe and on the 9th of May by the European Union. On this occasion, I decided to share some interesting aspects that any European student faced during the last two challenging years. For me, the student life in the UK can be seen as a trip in which personal and professional development were in the first place in the last period because parties and student nights really missed in the last two years, so the way I tried to develop personally and professionally and how Coventry Uni helped me do that are much more interesting and relevant than the way I had fun in the last two years. Thus, despite this challenging period, my student journey in the UK has been as interesting as the pre-Covid life and offered me the chance to grow new personal aptitudes in order to get a great graduate job, achieve my future plans, and continue my studies as well. Coventry Uni offered me various online sessions that enabled me to do my best when it comes to curricular and extracurricular activities and to look for work experience during my final year. The University managed to move everything online without being unfair for students. Covid-19 period made all students focus more on career plans rather than parties. Honestly, I miss the times when big groups of students were allowed to gather and have parties on campus. My student experience was 50% pre-Covid and 50% post-Covid, as the first year and the first semester of the second year have been normal, whereas the second semester of the second year and the final year were exclusively online. In my final academic year, I started job at Futurelets as a Residence Life Assistant. This work experience has enabled me to do something productive and develop excellent skills such as teamwork, time management and administration skills. For this period, it was an awesome opportunity and I had the chance to meet international students and to share thoughts with them. For me, the most important element is that I had many responsibilities, such as to support and develop Resident Life Events and Activities Programme and to build a sense of community and belonging amongst the student residents. Having experienced this part-time job, I also learnt how to be able to successfully balance both university (online, in this situation) and work commitments and how to be flexible, as this position required shifts in the morning, afternoon, evening, and weekend as well.

During lockdown I thought I could start a remote job that would replace the communication and socialisation that I missed so much. Being fluent in both English and my mother language, I have been accepted to work for an interpreting and translations agency as an Interpreter. This opportunity helped me develop myself and avoid boredom in the same time. I also experienced how to behave in very sensitive circumstances, as most of the online interpreting bookings were in hospitals, Courts, police stations and other such institutions.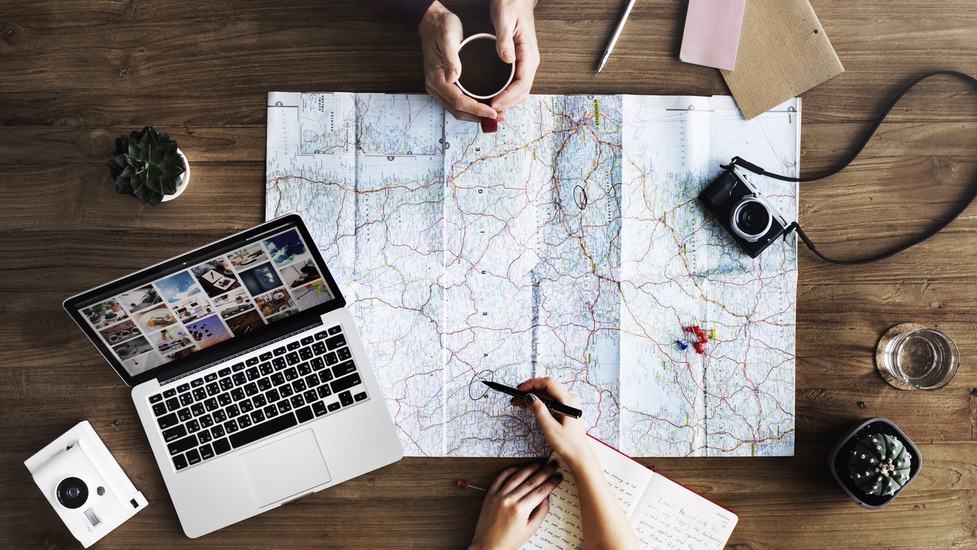 Faculty of Business and Law organised this year the Virtual Careers Fest entitled Introduction to IBM which was a great opportunity to find out the most recent advancements in my field and keep my abilities and knowledge up to date in order to match my skills with an employer's requirements. Furthermore, the Careers Fest offered me the chance to trade thoughts with graduates, managers and well-prepared teachers.
Another interesting aspect is that Coventry University made important changes this year. The first one was the replacement of Moodle with Aula Education and the second one was the change of referencing style. I remember that the University organised an online workshop about APA Referencing. This was a fascinating library webinar which remembered me important aspects about plagiarism and self-plagiarism, collusion and other such academic conduct elements. I found the webinar very useful, because my future goals include doing my Master's and PhD, so I will need to know different referencing styles very well. I learnt that Coventry University changed the referencing style this year and returning students have the chance to choose either Harvard or APA 7th Edition for the dissertation. I developed my analytical skills when I made the comparison between Harvard and APA 7th Edition referencing styles and after the webinar I was interested to find out more details about the previous edition of APA. Personally, after the library session, I realised that I prefer Harvard referencing style, and this is the style that I will use for my dissertation, however, I will get used to APA as well.
Another library webinar that I found very practical was Studying at Home Effectively because in this period everyone had to try their best to switch to online learning. After this webinar, I have strongly improved my learning prioritisation strategy based on importance and urgency. For me, one of the most significant elements presented in this session was Pomodoro Technique. It was a real refresh for my memory because I have not heard anything about this technique since I was in high school. Having discussed how the brain is structured to do only one thinking task at a time, I now decided to organise myself better in order to achieve better performance in my daily activities.
With all this said, I've kept a positive head, always looking towards the current challenge of lockdown as an adaptive learning experience that we're all faced with. As my motto goes "always live to learn, to try and fail, but most of all, keeping it real".

Topics