ResLife
5 of the BEST local cafes in Coventry
This is my fourth year living in Coventry, so I've had my fair share of experiences with different cafes and I'm here to show you some of the best places I've found where I've gone to study, read or just meet up with some friends!
Please note that some of the mentioned places may be closed at the time this article is posted due to Tier 3 restrictions. Most of the cafes, however, are still available to takeaway so get your festive drinks now before it's too late!
1. Finney's
Location: Warwick Row
Thought I'd start with this one because simply, it's my personal favourite.
Perks:
Incredible coffee
Probably the cosiest place on earth
Outdoor seating – perfect on the warm sunny days
Amazing lunch options
Perfect place to study – bar chairs and tables are definitely attracting a fair share of students
WiFi!
Cons:
Very popular – in fact, so popular that getting a seat at lunchtime or the afternoon can be quite tricky so if you decide to go there, get there early!
2. Bean & Leaf Coffee House
Location: Hertford Street
I have to admit I haven't tried this one yet, but I can't wait to get in there once we're allowed! I have, however, hear brilliant reviews and it's always a good idea to support a local family ran independent business.
Right next to it you'll find a charity shop Oxfam so if you're a books & coffee fan, this may be the best place for you! Looking at their social media, they're now serving desserts and drinks to take away and they look IN-CRE-DIB-LE!
3. Dandy's Coffee Shop
Location: Fargo Village
Located in Fargo Village, Dandy's Coffee Shop is a perfect place to meet up with your pals. It is literally enormous, has a lot of seating and many electrical sockets so you can work on your uni work while there! One thing worth noting is that it gets very chilly there so make sure you wear something warm.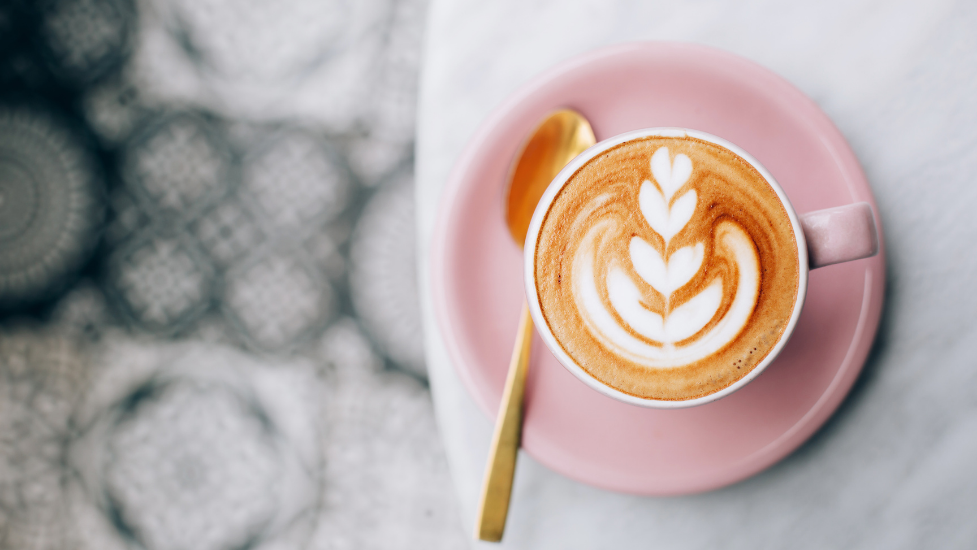 4. Esquires Coffee
Location: Coventry Transport Museum
Located in the Coventry Transport Museum - don't get scared away by this – it has a separate entrance too, it's yet another great place to go and meet up with your friends (it's warm too!). It has lots of seating options available – some armchairs, sofas and chairs so you'll feel comfortable just by yourself or with a group of friends. Also, it has a student discount which is an added perk so don't forget your student ID when going there.
They do great coffee, smoothies (I tried one last summer and absolutely loved it) and are in a great location too. This is a franchise however doesn't seem to get too busy so might be the place you're looking for when you need some calm and peace in your hectic schedule!
5. Caffe Nero
Location: Lower Precinct
Lastly, I just had to mention this! I'm sure you all know of the place but there a few things still worth mentioning.
If I need to study, relax or read, this is my place. Usually, it's not busy, it has WiFi, a 10% student discount and is so nice! Quite unusual from outside view and to be honest, I didn't really go there much before this year but now I absolutely love it! Added perk – if you like people watching and getting lost in your thoughts while sipping coffee, you'll definitely like this.
A personal recommendation: try their hot chocolate. With cream. You won't regret it.
Still open for takeaways if interested to try it out!
P.S. yes, this is me reading!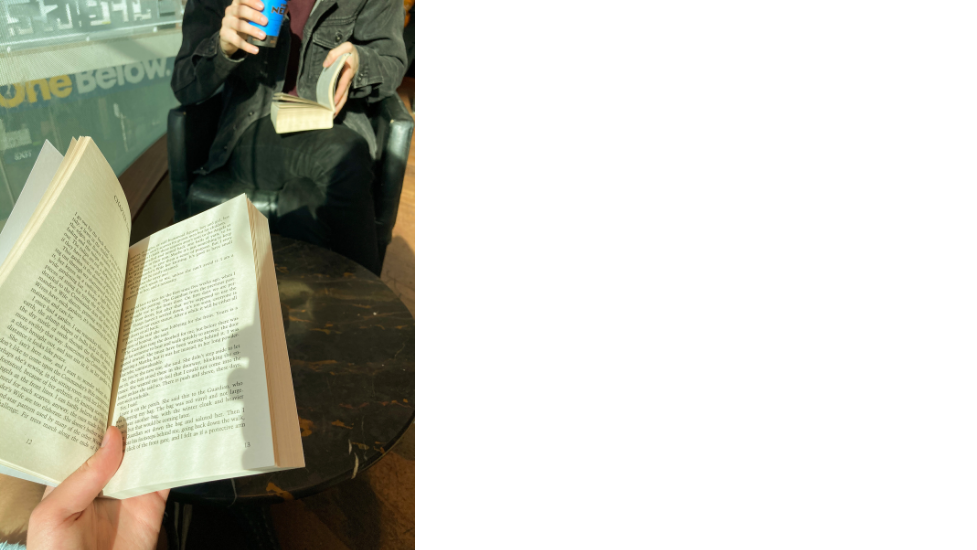 Topics