Noisy neighbours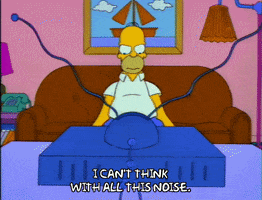 giphy
Are you a noisy neighbour? As you live in a block with fresher's, it's good to know when to plug the headphones in or head out. As a general guide we like to tone things down and give everyone the option to sleep from 11pm, so this is something to keep in mind if you're up chatting until the early hours – get the guy with the booming voice to whisper or if you are set for a late one, head out and take the noise with you.
Natural noise?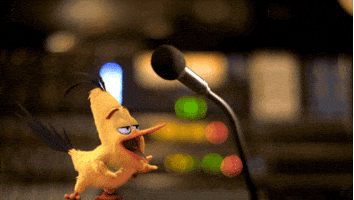 giphy
With lots of people living in the same place you can expect to hear walking, some talking, shutting doors, maybe even birds singing in the morning? But if you are persistently being kept awake by hysterical laughter, dance tunes and partying until the early hours get in touch with your sub warden living in your halls who can help keep the peace.
Alternatively, if things seem to continue you can contact Campus Security at the time the noise is being made, or log a helpcall on e:vision and let Accommodation Services sort the situation.
Get this party started
Giphy
If you know you are having a few people round and it's going to get lively you can request permission to have a party from Accommodation Services, this keeps everyone in the loop so there's no noisy surprises. You will need to download here Party Application Form and get written permission from Campus Operations at least 48 hours in advance. Make sure you are at your own party for the long haul, and have the permission paper with you should you get questioned for any reason.
Now for the disclaimer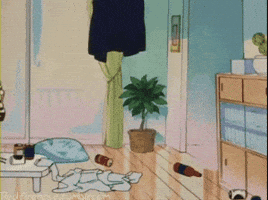 Giphy
The area must be left tidy so make sure you get everyone doing their bit or your Sunday could look pretty sad, or even worse you could get held responsible for any damage and costs.
You can keep partying until 1am as long as you have stuck to the regulation and no complaints have been received – good times!
Remember not to advertise your party publically on social networks, make a private invite for friends, we've all heard the horror stories of unwanted party crashers and police – nobody wants that!
Guests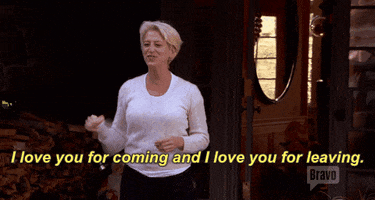 Giphy
Students are allowed an overnight guest in accommodation as long as they comply with the terms of the Licence Agreement, and that the guest stays no longer than two nights. It will not be acceptable to stay overnight on a regular basis.
You must sign your guest in at reception as soon as they arrive. Please take note that you will be responsible for your guests behaviour. If they cause damage or nuisance, you will be held responsible. The University has the right to prohibit guests at any time if necessary.
So do something super by not being a party pooper!