Not beans on toast again!
So you're getting bored of eating the same chicken & mushroom pot noodles which you've planned having for your lunch almost every day. What about those boring beans on toast which you're having for your dinner? Or maybe that greasy kebab you had on your way home after a cheeky Friday night out, which neither you or your stomach is happy about. Does this ring a bell?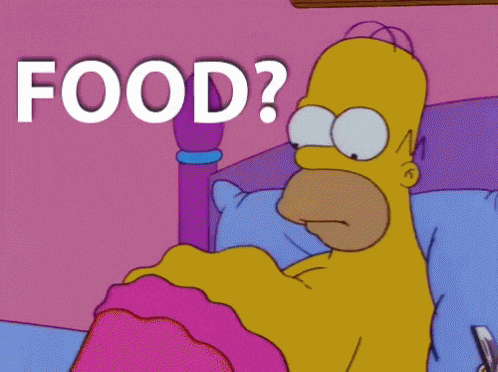 Despite the fact that these foods might have your mouth watering, you know they aren't nutritionally good for you. They certainly won't help with concentration levels in class. And when you need to stay up to do that all-nighter to complete that assignment that's due in the morning, that kebab definitely won't give you the energy you need .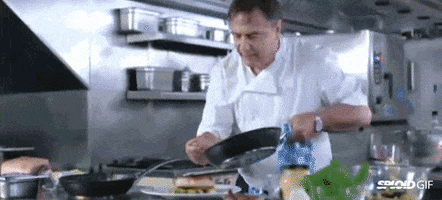 http://giphy.com/search/michelin-star
Being a student doesn't necessarily mean you have to constantly live off dull food but neither does exciting food have to be Michelin standard or have that Michelin price so to speak?
So why not add a bit of excitement, fun & taste into your food with our student friendly recipes. These won't have you breaking your bank account but will have your friends mistaking your food as if it was bought from Marks and Spencer! Well if it really is from M & S, don't worry we won't tell!
Refried Bean Quesadilla

Ingredients
1 Table spoon Sunflower oil
1 onion finely chopped
2 garlic cloves finely chopped
1 tea spoon cumin seeds
400g kidney beans rinsed & drained
2 tea spoons smoked paprika
8 flour tortillas
100g grated cheddar
Handful of coriander leaves
200g tub fresh tomato salsa
Sour cream to serve
Method
Heat the oil in a large frying pan and cook the onion and garlic for 2 mins. Add the cumin and cook for 1 min more. Tip in the beans, paprika and a splash of water. Using a potato masher, break the beans down as they warm through to make a rough purée. Season generously.
Spread the refried beans onto 4 of the tortillas and scatter over the cheese and coriander. Spoon over the salsa, then top the remaining tortillas to make 4 sandwiches. Wipe the frying pan with kitchen paper and return to the heat or heat a griddle pan.
Cook each sandwich for 1-2 mins on each side until the tortillas are crisp and golden and the cheese is melting. Serve warm, cut into wedges, with extra salsa and soured cream for dipping. Enjoy!
Each serving is approximately £1.13 when you shop at Asda
Very Simple Margherita Pizza
Ingredients
Olive oil for tray
200g flour
7g packet easy blend dried yeast
1 tsp sugar
125ml water
85ml passata
100g mozzarella cheese half grated half chopped
2 tbsp. grated parmesan or vegetarian alternative
Small bunch of basil
Side salad to serve
Method
Heat oven to 240C/220C fan/gas 9. Oil a 20 x 24cm baking tray. Mix the flour, yeast, ¼ tsp salt and the sugar in a bowl, and then stir in the water. Bring the mixture together, knead until smooth, and then press into the oiled tray.
Spread passata over the dough, leaving a thin border round the edge. Season the passata, then sprinkle with the chopped basil, the mozzarella and the Parmesan, and bake for 15-20 mins or until cooked through. Scatter with the remaining basil and serve with a side salad.
Each serving is approximately £0.99 when you shop at Asda
Rarebit toast
1 sourdough bread loaf sliced
200g cheddar grated
1 tbsp Dijon mustard
1 spring onion thinly sliced
1 egg beaten
Method
Place the bread slices under the grill and toast for 2-3 mins until golden on one side. Mix together the cheese, mustard, spring onions and egg. Spread a little over the untoasted side of each slice, then pop back under the grill. Cook for 3 mins more until the cheese is melted and golden. Serve straight away.
Each serving is approximately £0.36 when you shop at Asda
Check out the link below for more student friendly recipes & how each serving price is calculated.