Whilst you are getting swept up in all the new and exciting things happening at Uni, it's still important to keep yourself safe. So why not take some tips off Batman himself...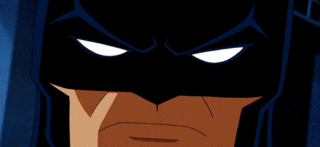 Batman doesn't park his Batmobile on a dark street with his doors unlocked so don't leave your valuables on show for anyone to grab
Even Batman had an intercom. Nobody gets into the Batcave without permission so nobody should get into your residence without their own access card.
Have you ever seen Batman FaceTiming on his way to the shops or walking around with Beats headphones on? No. He's always vigilant and ready for anything so make sure you are aware of your surroundings.
What is Batman without Robin? They are always side by side, so take a leaf out of their book and buddy up with some mates when out and about.