So, it's the last game of the Premier League this weekend and then what?

Just because you can't watch your team smash it (or be smashed) in the Premier League for a few months, doesn't mean you won't get your sports fix.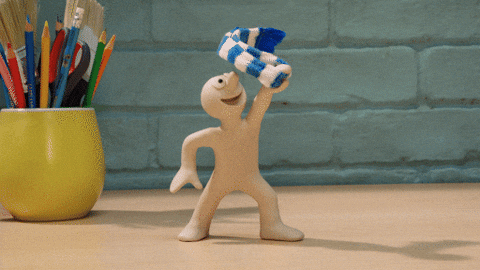 There are LOTS of unbelievable events that will keep you (and beer gardens) busy all summer:
The FA Cup final
After months of knockouts between leagues all over the country, one of the UK's most exciting football competitions is coming to a dramatic end between Chelsea and Manchester United! Catch it on Saturday 19th May @ 5pm at Wembley.


Champions League final
We've seen a few surprising results so far with Manchester United and Chelsea not even reaching the quarterfinals. So, with Liverpool and Real Madrid left the battle it out, you don't want to miss it. Keep Saturday 26th May free!

FIFA World Cup
Russia is hosting this year's World Cup and even though there's some controversy surrounding Russia, this won't stop the amazing football. It kicks off on Thursday 14th June for a month - that's a pretty decent football fix if you ask us...


Wimbledon
London's biggest tennis tournament is back and is always guaranteed to entertain! Serena Williams is back from maternity leave, Andy Murray will hopefully make it past the quarters or will Roger Federer beat him to it and hold his title? It all kicks off on Monday 2nd July.


Tour de France
The exciting cycling competition that runs for 3 weeks (7th 'til 29th July) returns! It takes some serious motivation to cycle that many days and it's a great thing to watch in a sunny pub garden or with some mates round at yours.


British Grand Prix
Is Formula 1 more your thing? If so, you're in for a treat this summer. Keep Sunday 8th July free to watch all the action at Silverstone! With grid girls being scrapped this season, you can concentrate on the all-important racing instead.


England vs. India
You can get your last summer sports fix from the England and Indian test series. It's at Edgbaston so you could rally together some mates and go watch it or invite people to your house. Either way, make sure you spend 1st August to 5th Augst wisely.


With the new season starting on Saturday 11th August, it'll feel like you've blinked and you back in that stadium cheering on your favourite football team.
Have a great summer!