HallsLife
HallsLife what's on! 22nd - 28th February
Add this event to your calendar
Feel Good February, week 4, Eat Well!
For the Feel Good February finale, there are lots of events and activities to empower you to eat well! A healthy and balanced diet can help you look and feel your best. Join us at these events to energise yourself with some healthy food!
Take a look at all the Feel Good events here.

HallsLife Bake-Off, all week
It's Feel Good February eat well week and that can only mean one thing - Bake-Off is back! Enter as a team or individual, from campus or home!
Send us pics of your baking creations and be in with a change of winning a £50 (team) £30 (single person) Mrs Potts Voucher or one of two runner up goodie boxes.
There are also a limited number of baking kits you can reserve for FREE.

UWE Sport free online classes, all week
Access over 35 free online classes to help you stay active during lockdown. Including classes from the MOVE programme including Pilates, Yoga and Meditation - perfect for those mindful moments.

Borrow a HallsLife activity pack, all week
Stuck for things to do during the Lockdown? We've got you covered!
We can't offer the usual range of great activities in our building at the moment, so we've bundled up some of the best bits of The Students' Union for you to enjoy at home with your flatmates!
Book Bundle (2 available)
Contents: selection of adult activity and colouring books as well as pencils/connector pens.
Board Games Bundle (4 available)
Will contain a selection of the following board games: Dixit, Uno, Jenga, Uno Stacko, Labyrinth, Chamelon, One a Scale of to T-Rex, Exploding Kittens, 5 Second Rule, Dobble, What Do You Meme, Throw Throw Burrito.
Nintendo Wii BundleContents: Nintendo Wii console, 2 controllers, 2 nunchucks and 3 games (Just Dance, Wii Sports, Super Mario Smash Bros Brawl)
For info and how to book click above!


Cook-Along Vegan Special, 19:00 - 20:00
Cook along with your lovely SU President Augusta and awesome VP Education Jane! They're bringing you a Nigerian vegan special of yam and 'egg'! Check out the recipe and so many more at:
@vegannigerian - Insta
Vegan Nigerian - YouTube
https://www.vegannigerian.com/
There will also be some free recipe kits available so that you can follow along with all your flatmates and treat yourselves to a tasty vegan dinner!
More info coming soon!
As a part of Eat Well Week in Feel Good February, Ella from @bakewellbeing will be taking over our Instagram on the 23rd of February between 12pm and 1pm 👩‍🍳

She will be showing you how to bake some yummy treats, including Mini Pizza Bites and Fabulous Flapjacks 😋 Here are the recipes if you would like to join in:

Mini Pizza Bites (Makes 10-12 approx.)

400g plain flour, plus extra to dust
1 x 7g sachet fast action dried yeast
1 tsp fine salt
1 tsp caster sugar (optional)
2 tbsp olive oil, plus extra to drizzle
225ml water
Toppings of your choice! Suggestions: Tomato puree/passata, grated cheese, mozzerella, shreaded meat, olives, onions, peppers
Large bowl
2 x large baking trays
Greaseproof paper
Cutting board

Fabulous Flapjacks (Makes 8-10 appox.)

250g jumbo porridge oats
125g butter softened, plus extra for the tin
125g light brown soft sugar
2-3 tbsp golden syrup
Choice of extras! Suggestions: Nutella, peanut butter, chocolate chips, Jam, chopped nuts
Mixing bowl
8"/20cm square tin or small and deep baking tray
Spatula or wooden spoon
Greaseproof paper
Sharp knife

We're looking forward to seeing your delicious bakes!

This week were shouting out the UWE Baking Society, whether you're a pro baker, cake enthusiastic or just want to try something new - this is definitely the society for you!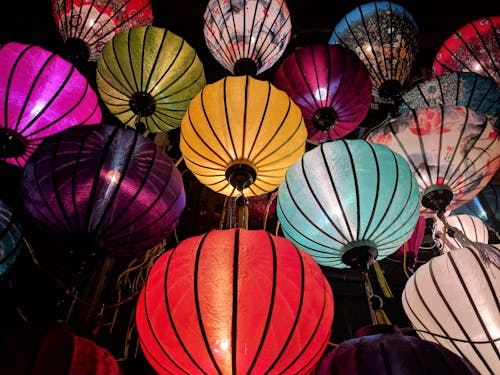 Lunar New Year Festival: Year of the Ox continues
Come and join us to celebrate the Lunar New Year of the Ox with our interactive online festival with the Bristol Museum, UWE Bristol, and Bristol University. We'll be marking the occasion with music, dance, talks, craft activities, storytelling, meditation, Chi Kung (comparable to yoga), a panel discussion on being East Asian and South East Asian in the UK, UWE Global Café (calligraphy & fortune telling) , and lots more on https://buff.ly/2MUbHKV.

Designed for busy students, Happy Mind Collective are bringing you introductory mindfulness courses. Designed for students, 15-minute videos tackle the most persistent problems in your day such as focus, planning, prioritisation and workload.
complete a quick survey and tell us what you think of your accommodation. Your feedback is so important to us were also holding three prize draws where you can win a campus coffee vouchers, a catering box of your choice (Fresh fruit and veg / treat box / store cupboard) or a £50 Amazon voucher! You MUST send us your confirmation email to enter the prize draw.
Want to try something new this Feel Good February? The Centre for Music are offering online classes in guitar, song writing and mixing and mastering.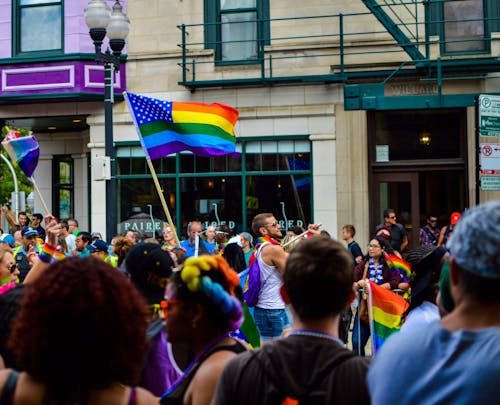 is an opportunity for all of us to learn more about the histories of lesbian, gay, bisexual and transgender people in the UK.UK. Throughout February, there are a number of events which mark LGBT+ history month at UWE Bristol and in Bristol.
Feeling overwhelmed? Homesick or lonely? Having difficulties with your housemates or tackling a difficult decision?
Get in touch
If you're facing a problem which doesn't fit the criteria of our specialist student support services and you would like general advice, we offer same-day short, focused meetings to address whatever your issue is and look at next steps. You can meet with someone sympathetic and objective to help you problem solve whatever your situation is.
Contact an Information Point to request an online meeting appointment.

Topics