HallsLife
HallsLife Craft Club - Hoop Embroidery Edition
Join us for a fun and creative crafternoon of hoop embroidery, and meet new pals via Zoom!

How it works!
1. Reserve a gorgeous hoop embroidery kit here and we will deliver it to you door on Tuesday 12th January, you can see samples in the picture below! Please make sure you put your term time address on the booking form.
2.Then join us on zoom (https://zoom.us/j/98513806192) on Wednesday 13th January @ 3pm for some crafting fun!
3.Share your creation with us by emailing us at #suhallslife@uwe.ac.uk or post on social media with the #uwehallslife!
Please note - This event is for students who are registered as living in UWE Accommodation, but you can join from anywhere - your term time or non term time address. We can only deliver craft packs to students living in UWE accommodation.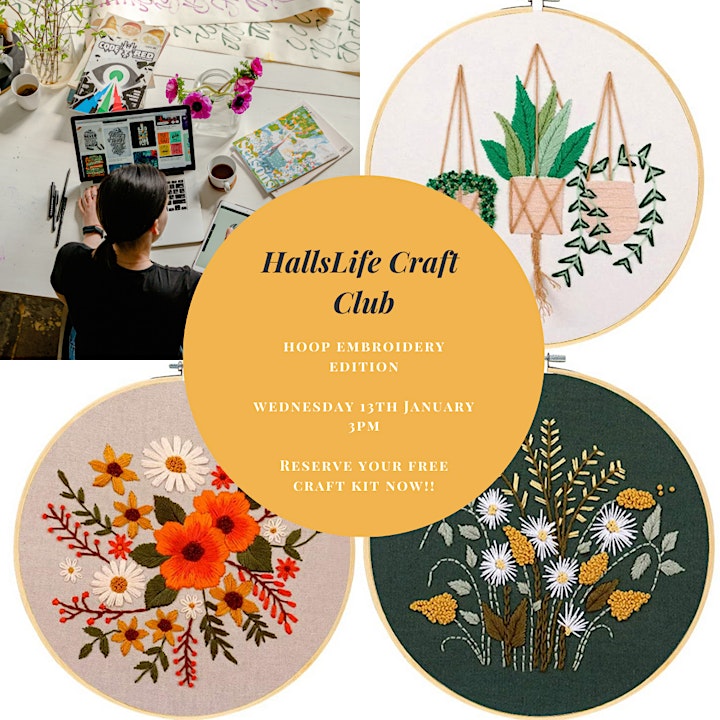 Topics