Campus
Centre for Music - Amplify Competition
Add this event to your calendar
Amplify is a joint Centre for Music and Students' Union project combining the Centre for Music Amplify project (which every year celebrates and promotes the work of hip hop, grime and rap artists and producers at UWE Bristol) and The Students' Union Celebrating Black Excellence campaign.



Would you love to win a professional music video shoot with a videographer and a professional mix and master from an expert studio partner in Bristol, so your music is ready for a studio release? Then this is the competition for you!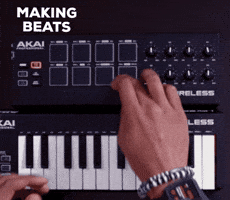 Submissions should be:

a video performance of one completely original track (i.e. no copyrighted samples used) of standard commercial length (between 2-4 mins)
It can be performed live or as a mime along to the pre-recorded audio (which needs to be added to the video) to create the video if equipment isn't available to record live audio well enough
Amplify is all about celebrating music associated with rap and spoken word (hip-hop, grime, RnB etc) so submissions need to be from these genres.
Amplify is partnering with the SU's Celebrating Black Excellence campaign so this year we are requesting submissions from artists and producers of colour only.
We are asking submissions to be presented in the style of the 'Colors' channel on YouTube (https://www.youtube.com/c/COLORSxstudios/featured) so, if possible, a simple video with a plain background and a focus on the artist performing. This can be one long shot - no fancy edits needed!
The video file itself can be any format (.mov, mp4 etc)
The video format should be in landscape mode.
Submission closes 19 March 2021 at 20:00
Results to be announced on 29 of April, 2021
We will share posts on The Students' Union Instagram stories. We will announce 1st, 2nd and 3rd shortly after the competition has closed.
Submissions should be sent to cfm@uwe.ac.uk (using link to cloud storage or YouTube or using WeTransfer), putting 'Amplify Submission' in the subject.


Topics