Need help getting around by bus? This guide offers all the information and advice you need, or visit: swansea.ac.uk/sustainability/travel
WHICH BUS SHOULD I GET?
Our new 'Campus to Campus' services consist of the number 8, number 9 and the number 10. All three services run regularly to and from both our Singleton Park and Bay Campuses, and are fully accessible for all students.
DOWNLOAD THE FIRST BUS APP
Download the First Bus app to plan your journey, buy your paperless mTickets and arrive at your destination hassle-free. With real-time information, you'll spend less time waiting at the bus stop.
GET 1/3RD OFF ALL BUS TRAVEL IN WALES
If you're aged between 16 and 21 and living in Wales (term-time accommodation counts!), you're entitled to make some great savings with MyTravelPass - a discount scheme funded by Welsh Government which provides young people in Wales with 1/3rd off bus travel in Wales. That's ALL bus travel in Wales and not just University services.
You can apply for your free MyTravelPass over on the scheme website: mytravelpass.gov.wales or by calling 0300 200 22 33 and requesting a paper application. The card is absolutely free and will last right up until your 22nd birthday. It could save you a lot of money in the long-run.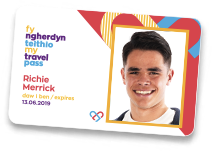 ANNUAL AND TERMLY STUDENT BUS PASSES
Our annual and termly bus passes are a great way to save money on travel. They can be used on ALL First Cymru services (including Bridgend and Carmarthen!) as well as all Campus to Campus services including the Night Time Bus and even the X10 service between Swansea and Cardiff.
You can find out everything you need to know about routes, boundary areas, prices and how to purchase your pass by visiting: swansea.ac.uk/sustainability/travel
Don't forget, you can save 1/3rd on your annual or termly passes by signing up to MyTravelPass.
DAY TICKETS
If you'd prefer to buy tickets as an when you need them, a day ticket will cost you £3.50 (or £2.35 if you have MyTravelPass).
A day ticket gives you a days unlimited travel on services 4, 4A, 8, 9 and 10 as well as the X1, X3, X4, X5, X7, X8 and 38 services between Bay Campus and the Quadrant bus station.
It can be purchased at any time and it's valid right through to the end of the day's service. Day tickets are available on the bus with a valid student ID.
NIGHT TIME TICKET
Popping out after 7pm? Get a night time ticket for £2 via the First Bus app! This ticket lets you travel on Campus to Campus services (8, 9 and 10) after 7pm up until the early hours. Our number 8 service is the only 24hr University bus service in Wales. With your night time ticket, you can also jump on the number 4 to the Quadrant Bus Station or Morriston. If you have an Annual Bus Pass or a Day Ticket, you don't need to buy a Night Time Ticket on top.
FLEXI-5 BUNDLE
This bundle is available exclusively from the First Bus app. It's a multi-buy which is great for use the bus regularly, but don't have an annual or termly bus pass. It's also great if you usually walk or cycle to class. It's always good to have a supply of tickets in case there's a downpour of rain or a bike problem!
The Flexi-5 bundle costs £19, or less if you have MyTravelPass. Even better, you don't have to use them consecutively. Head over to the app now!
PLAN AHEAD
Are you feeling lost in a new city? Not sure which route to take? Don't panic - My Uni Journey is here to help you.

WHY NOT TRY AND ACTIVE FORM OF TRAVEL?
CYCLING AT SWANSEA UNIVERSITY

We have great cycling provisions here at Swansea University, including puncture and bike repair stations, showers and changing rooms. Whether you're a keen cyclist or a just starting out on two wheels, there are loads of places to stash your bike safely while you head to lectures or spend some study time in the library.
You can find out exactly where our cycling provisions are by visiting our webpages.
We're very lucky to have some brilliant cycling routes right on our doorstep. Head over to our webpages where you'll find some useful cycling maps to get you started.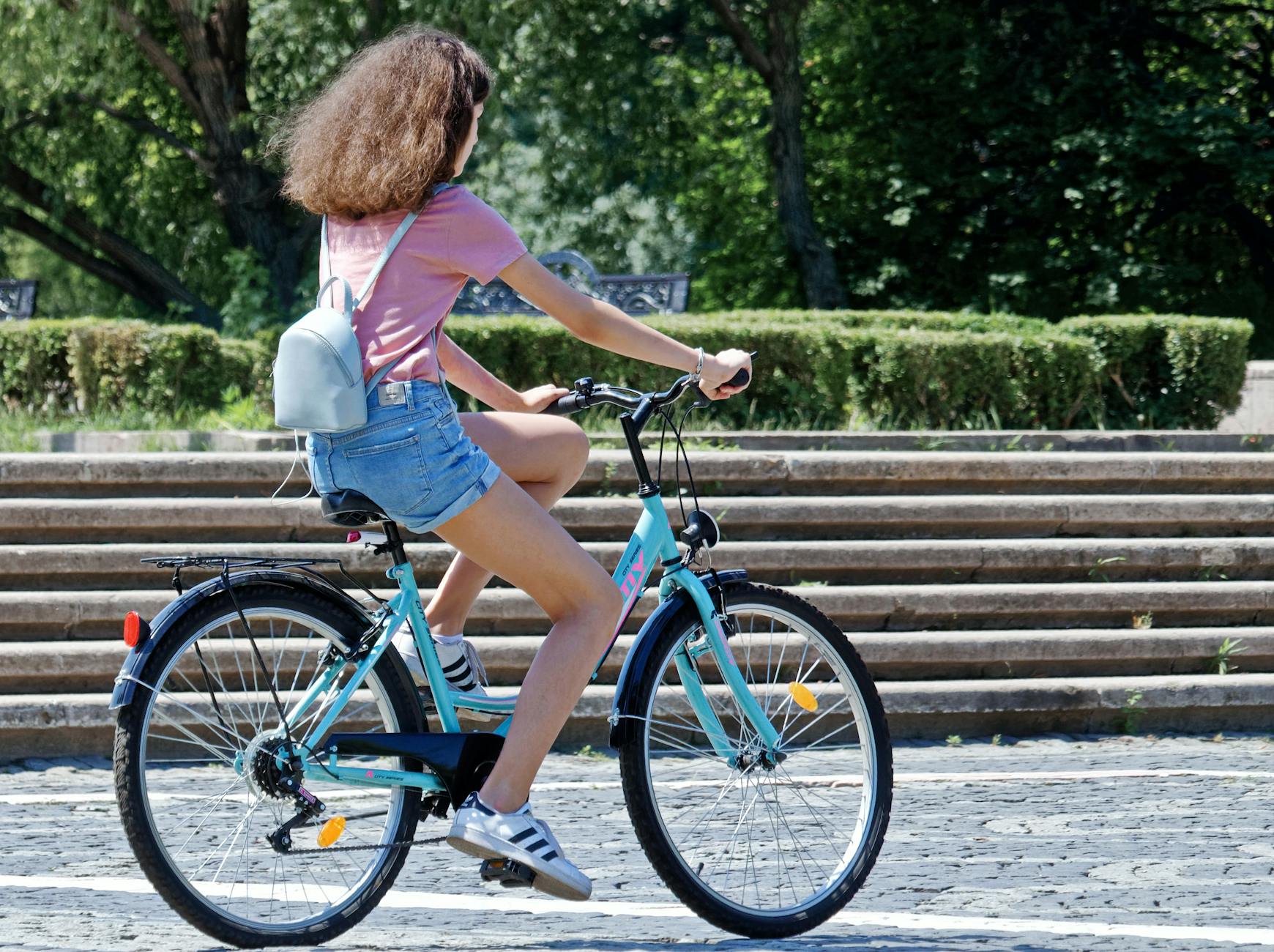 TRAVEL ON FOOT
Walking is great for the body, mind and the environment!
Depending on where you live, you can walk across the beautiful promenade, through the stunning grounds of Singleton Park or across the impressive SA1 development.
We are so proud of our green credentials and being a sustainable university (we're actually the greenest University in Wales according to The Guardian Green League! We encourage everyone to choose healthy options when travelling!
SANTANDER CYCLES SWANSEA
Swansea University students can get a whopping 50% off Santander Cycles Swansea annual membership. It's just £30 for the whole year, so sign up and start exploring Swansea by bike.
There are currently 6 Santander Cycles docking stations across the sweep of Swansea Bay, including one at Singleton Park Campus and one at Bay Campus. Before you can start using the bikes, you need to register at: santandercycles.co.uk/swansea
You only have to do this once. After you've signed up, it's easy to hire the bikes by phone, app or on the bike's terminal. The scheme is operated by bikeshare provider Nextbike, so once you've registered you can hire Nextbikes in over 25 countries!
Follow the scheme on Facebook and Instagram @SantanderCyclesSwansea
You can show us what you've been up to and where you've been on the bikes by tagging us or by using the Hashtag #SantanderCyclesSwansea
GUIDED BIKE RIDES
Back in 2018, we became the first University in Wales to launch our very own RIDE Leader Programme, alongside Welsh Cycling.
The programme is for students, staff and the whole community and aims to provide fun, confidence and knowledge of road safety through guided bike rides.
If you'd like to join our friendly RIDE Leaders on a guided bike ride, head over to www.letsride.co.uk and search 'Swansea' to find out when the next planned ride is. You'll make new friends, explore Swansea, and gain confidence on two wheels.
If you have any questions about the programme, or want to become a Ride Leader, contact out Sustainable Travel Officer, Jayne Cornelius: j.cornelius@swansea.ac.uk
ACCESSIBILITY
We are proud of our accessible campuses. If you require any assistance, please contact the Disability Office on 01792 606617 or by email: disability@swansea.ac.uk.
The Disability Office is part of Inclusive Student Services.
If you're a Blue Badge holder, you can access the appropriate permits for campus parking by emailing: estates-carparking@swansea.ac.uk