If like me, revision binges and post-exam nights out have put you on the same path as last term, it's time to learn to budget.
Before it's too late and you've got nothing left!
Aside from picking up free food, pens and other freebies at open days/careers fairs on campus, there are some more practical ways that I saved a bit of money at university and I'm here to share them with you...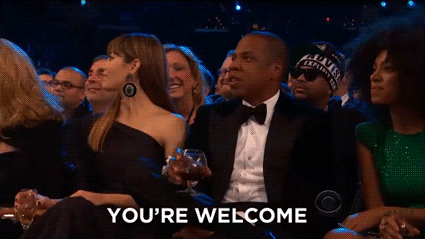 1. Take your own food to uni
This way, you don't have to worry about forking out a fortune on food and regretting it later. My mates always wanted to go to spoons between lectures and before I knew it, I was skint!
2. Invest in a water bottle/flask
Meaning no more money wasted on bottled water or tea and coffee.
3. Take your food shop seriously
Firstly, ALWAYS write a shopping list and try to stick to it so that you don't buy loads of unnecessary things. Stop falling for those deals too, 2-4-1's and BOGOF offers aren't as good as you think.
It's the latest NUS card that gives you extra discounts on a variety of products and services which is never a bad thing. If you live near a Co-op, you get 10% off with a TOTUM card too. Winning!
5. Make Amazon and Depop your best friends
Amazon has all the practical things and Depop is THE place to go for all your fashion needs - people are selling all of their unwanted clothes/shoes and I've got loads of decent stuff on there.
6. Get on the guest list
Nobody said you have to stop having a social life, did they? If you know that you're heading into town, remember to get yours and your mate's names on the guest list to save a few quid on entry.
7. Save £1 a day
You won't even necessarily 'feel' this one and at the end of the month, you'll have £30 spare to spend. One year, I saved all of the £2 coins I got too and that was a decent amount of money to have at the end of the year.
8. Download a budgeting app
Or go old school and write down everything that you're spending. When you see all the numbers in front of you, you'll notice that you should probably stop spending £4 here and there or treating yourself to Nandos as often as you do!
Monzo is a great online banking app that shows you how much your spending and will help you budget - just makes it that little bit easier!
Whatever you do, stay away from your overdraft if you can help it - it might seem like free money now, but when you're still paying it off in a couple of years, it definitely won't.
National Student Money Week (#NSMW) is the perfect excuse to put these into action and get saving!