Student halls, for me, are the heart of university life.
For students studying away from home, living in halls is the pinnacle of living like a stereotypical student.
Whether it's that constant community feel, meeting other people from across the nation or no landlord worries - there are lots of the positive aspects!
The one thing that never fails to amaze me is, a few months ago you wouldn't have known a thing about the neighbours you share your flat with, and within days you build a bond and discover mutual ground. Now, where else would you get that, other than student halls?
Going home for the weekend can be relaxing for all students especially getting that home cooked grub and your dishes cleaned. It's almost as if your family are treating you like royalty.
But, you do start to miss that university feel. Knocking on your mate's door for a McDonald's at 1am and the dreaded "You coming out?" question when you're sat watching TV hoping for a quiet night in.
For the wild ones, the best thing about living in a community like student halls is, a party is never too far away. For some university students, a night out can be the highlight of their week, so it's good to know you won't miss out.
Most student halls will be built in close proximity to their respected universities. Getting out of bed for a 9am lecture is without a doubt one of the hardest thing to do in a morning, so living close to uni means you can have those extra 10 minutes before you start your day.
Houses can be a nightmare due to untrustworthy landlords, which can put a student at risk. Also, bills can be a huge worry especially when the funds are already running low, and we all know how much of a worry this can be whilst balancing a degree.
Last but not least, the most important part of living in halls is meeting people from all over the world and different backgrounds. You'll notice there is somebody exactly the same as you out there, and living in halls increases your chances of meeting them.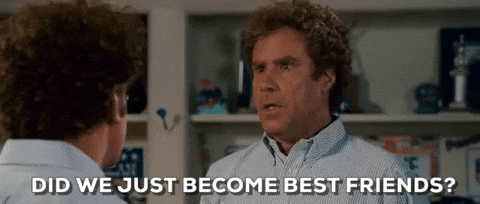 Moved away from home, a bit unsure where to live next year or just want an easier life? Well, student halls are definitely where you want to be.