Moving to university is a frightening but also very exciting experience! There is a lot happening - a new town, new friendships, going to lectures and being away from home.


From the position of a third year who has survived it all, here's my advice:
1. Don't overpack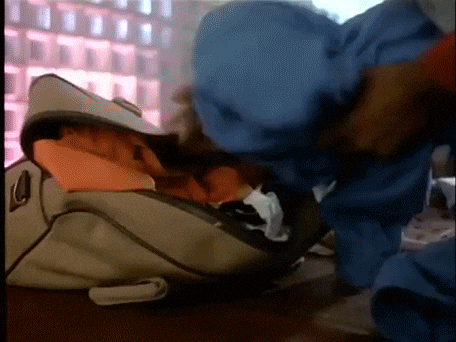 I brought so many unnecessary items like a colander. That's not important, use a saucepan lid. You don't need the whole dinner set either, someone else will use them and flat politics will begin. Rooms are small so avoid clutter but under bed storage was my life saver!
Make your room homely with pictures from home and lots of cosy blankets to feel more comfortable in your new space - it helped me.
Tip: Remember those documents your mum has been pestering you about and register at the doctors! I could've saved myself a lot of trips home.
2. Be social


Keep your door open on move-in day and get to know your flatmates. If other flats knock and ask you round, go! You have to live with these people so get to know them. This is something I regret not doing, I met people in my second year who lived above me in halls and I had no clue!
Tip: Have a cleaning rota and a bin rota, don't start drama in the group chat over who stole the milk.
3. Learn to cook


Learning to cook some basic meals will help you in the long run. Don't be the stereotypical student who lives off pasta. I made big batches of food and would heat it up for lunch the next day, and freeze the rest to avoid wasting money and food!
Tip: Budget supermarkets are your friend. I managed to do a weekly shop in Aldi/Lidl for as little as £8 once I had the cupboard essentials!
4. Budget, budget, budget!


Your loan usually comes in before rent goes out. You may (or may not!) have some money left after rent, but this doesn't mean go crazy and spend it all.
Tip: Divide the amount left by the weeks you have at university and make a budget. Write down what you spend and stick to it.
5. You don't HAVE to drink!


Don't want to go clubbing? I didn't and I didn't miss out on anything, you have plenty of years of clubbing ahead of you.
People will care a lot less than you think. Do what makes you feel comfortable. If this is your first experience with drinking too, stick with others who you trust to get you home. With alcohol, drugs and sex - say no if it's not what you want.
Tip: If you do drink, try not to mix your drinks!
6. It's okay to not be okay.

The first few weeks will be hard. There might be tears and phone calls home but stick it out, these feelings are temporary. And if the feelings don't subside, don't be afraid to ask for help!

Tip: I found speaking to my tutor who I trusted about my issues extremely useful and they pointed me in the direction of the university wellbeing team.

Most importantly, make the most of it and enjoy yourself! It's going to be the best three years of life where you really discover who you are.


Have a nosey at Rosie's blog, and if you want to blog for us, get in touch!