Campus
January Orientation: Day 2
Starting at Sheffield Hallam in January? Here's Day 2 of our Orientation programme...
Day 2 - Tuesday 15th January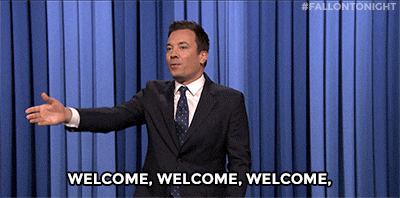 How to find a part-time job in Sheffield
9.30am–10.30am, Adsetts 6619, City Campus
One of our employability advisors will give a short intro to the Careers & Employability services available to you. This will be followed by a panel session which will feature contributions from students and a specialist immigration advisor.
Introduction to British Culture & Sheffield
10.30am–11.30am, Adsetts 6619, City Campus
A light-hearted look at British culture with top tips about Sheffield and the region.
Making friends and local connections
11.30am–12pm, Adsetts 6619, City Campus
An introduction to our popular Culture Connect Mentoring Scheme with info about meeting friends at Sheffield Hallam.
Student top tips
12pm–12.30pm, Adsetts 6619, City Campus
Current Sheffield Hallam students will deliver this session. Get advice about Sheffield, the University and how to save money!
Lunchtime snack for £1
12.30pm–2pm, Heartspace Cafe, Level 2, Owen Building, City Campus
Please remember to buy your ticket for the Welcome Dinner by 2pm on Orientation Day 2 (Tuesday 15th January) from Chef Hallam Central on Level 6.
Medical registration - by appointment
2pm–4.30pm, Medical Centre, Level 1, Surrey Building, City Campus
Please complete the online registration form using the QR code 24 hours before your appointment. Appointment times to go to the Medical Centre and complete the registration process will be given at Orientation on Monday 14th January.
IT support session
2pm–3pm & 3pm–4pm, Howard Building 5221, Owen Building, City Campus
This is an interactive session where we will introduce you to the key computer systems you'll need to use at Sheffield Hallam. Bring your own device and we'll be able to log you on to the University's Wi-Fi. The session will be repeated at 3pm so please just attend one of the sessions.
Film screening - Pride and Prejudice
5pm–8pm, Peak Lecture Theatre, Level 5, Owen Building, City Campus
Join us for a screening of the British classic Pride and Prejudice, much of which was filmed at Chatsworth House and the surrounding area.