In the run up to Welcome Week, don't forget about Orientation!


If you're an international student, SHU GoGlobal will help you settle into Sheffield with a fantastic programme of events and social activities this September.
Day 2 - Thursday 20th September
Police Registration
9am–5pm
Owen Building, Room 331, City Campus
Some students need to register with the police on arrival in the UK. If you are required to register you will need to complete an online form. Our experienced student ambassadors can help you complete the form.
Please come along as per your surname:
A-B 9am, C-D 10am, E-F 11am, G-H 12pm, I-J 2pm, K-L 3pm
Medical Registration
9.30am–5pm
Medical Centre, Level 1 Surrey Building, City Campus
The University has an onsite health centre that is linked to a local doctor's surgery. You must register for access to health advice and treatment in case you become ill. You will receive an appointment time to register during Day 1 of Orientation (Wednesday 19th September). You will be offered vaccinations at this session, so please bring your vaccination history if you have it.
How to find a part-time job in Sheffield
10am–11am
Adsetts, Room 6620, City Campus
One of our employability advisers will give you a short introduction on the Careers & Employability services available to you.
Introduction to Sheffield and British Culture
11am–12pm
Adsetts, Room 6620, City Campus
This session is an ideal introduction to the city. Find out the best places to visit and interesting things to do. It will also include a light-hearted look at British culture, customs and slang.
Lunchtime snack for £1!
12pm–2pm
Heartspace Cafe, Level 2, City Campus
A voucher will be given at the morning talk on Orientation Day 1.
Marketplace
2pm–4pm
The HUBS, City Campus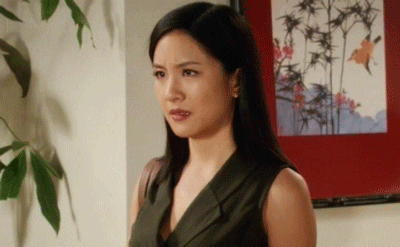 Come along and meet a range of organisations that can help during your stay in Sheffield. They will be giving out useful information and free gifts. You will also be able to make appointments to open a bank account at this event too.
IT Support Session
3pm–4pm OR 4pm-5pm
Howard Building, Room 5221, City Campus
An interactive session where we will introduce you to the key computer systems you will need to use at university. Please bring your own device and we will help you logon to the University's Wi-Fi. This session will be repeated throughout Orientation so please attend just one.
Free Film Screening - Paddington 2
5pm–8pm
The Void Cinema, Level 1, City Campus
A free film screening of Paddington 2! He is now settled into life in the UK and is a popular member of the community who spreads joy and marmalade wherever he goes! This is an enjoyable film about British culture and adapting to life in a new environment.