Lifestyle
Coping with your workload over Christmas
Hang on a minute before grabbing your Christmas PJs, having a glass of Baileys and singing along to Last Christmas...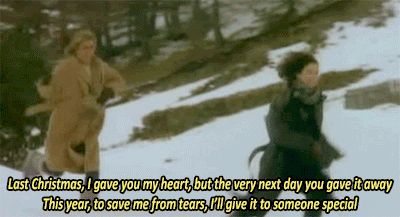 Yes, it's the end of term and you've earned yourself a break, but don't neglect your studies.
Putting off your uni work over the Christmas break will only make your life harder when you come back in January!
Plan your time: Work out when you'll go round to your Grans to catch up with your family and when you'll have a night in revising, or getting the next 300 words down on your essay.
Prioritise: #Fomo isn't the best feeling in the world, but remember how hard you worked to get on your course? Don't throw it away by doing no uni work whilst you're at home. This doesn't mean decline every Christmas party invite though, just don't go too wild!
Ask for help: Stuck on something? WhatsApp someone on your course and they might be able to give you a hand. If you're really struggling, send you tutor an email asking to catch up with them next term.
Don't get slack: Remember the plan you set? Don't stick to it for the first couple of days and then let Netflix distract you!
It's all about finding a balance between making sure you smash your exams and assignments next term, but also enjoying your Christmas holiday too.