Lifestyle
Ways to prepare yourself for the exam period
Yep, the dreaded exam period is here... But, we've got the lowdown on how to prepare and ensure you'll be ready to conquer those exams!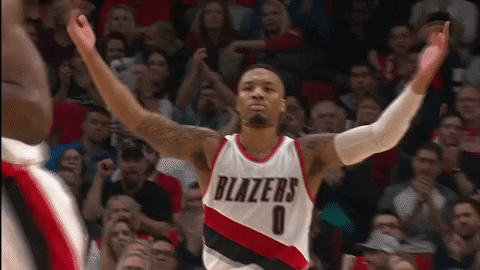 Revision is obviously the most important. As the famous Benjamin Franklin once said 'by failing to prepare, you are preparing to fail' so you need to put the work in and revise. Start it in advance because you don't want to stay up until 3am trying to remember everything for the exam you'll be sitting in 5 hours time!
TOP TIP: Saying things out loud will make you remember things a lot more.
Sleep is SO important. A lack of sleep can make you feel unmotivated and unproductive - not what you need during the exam period! Getting enough sleep can improve your memory, increase creativity and boost productivity. Try going to sleep and waking up at the same time every day, this will get your body into a routine.
TOP TIP: 7-9 hours of sleep is the recommended amount that you should be getting each night.
Diet is essential around the time of exams. Make sure you aren't eating foods that are going to make you feel sluggish as this will just demotivate you. Healthy food will make you feel better and give you more energy - just what you need!
TOP TIP: Eating plenty of salmon, tuna, and other fish has been shown to stimulate brain cell growth. The Shop, 1875 and Starbucks are here to help - don't skip your meal and grab food on the go, plan ahead and plan your meals so you are getting the right nutrients to tackle your revision
Exercise is a good idea when you need a break from revision - take yourself off for a run or pop down to the gym. Exercising can improve the brains performance and it produces endorphins which trigger a positive feeling. This will make you feel more motivated to revise, and plus, it gives you a bit of a break from looking at boring textbooks.
TOP TIP: Doing exercise with a friend makes you feel morally obligated to go if they are. Take a walk or a light jog around our beautiful campus - good for the body and mind. Our QMU Sports Centre also have a number of classes to suit everyone, pop in today and sign up to 1 or 2 a week.
Having a healthy mind is linked to success. Staying off the drink and socialising with friends once you have finished your revision will improve your mood. The exam period is a tough time at university, but just keep positive, it will be over before you know it.
TOP TIP: Before bed, meditate or read a book instead of scrolling through Instagram to clear your mind.
Good luck with your exams and keep up the hard work, it'll be over before you know it!