Maggie's
Oktoberfest in Maggie's NOW!
MAGtoberfest has officially LANDED.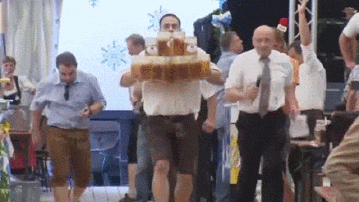 It's time to grab a stein, fill it with beer and celebrate Oktoberfest style in Maggie's! We have photo props, German inspired food and staff ready to go! For only £9.99, you can get our special of the day and a stein holding 2 pints or get the 2 pint stein on it's own for £5.
So what are you waiting for? Prost!