Your student loan will drop into your bank account soon and your balance will look pretty healthy! But don't go slashing the cash just yet, remember...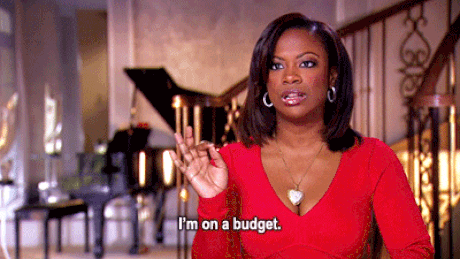 You need to try make your loan last all term, unless you fancy being stuck on a diet of plain rice for a couple of months? Not fun!
Managing your own money for the first time isn't easy, but these handy tips might mean you can afford to treat yourself now again...
List your incomings and outgoings: that way you know how much you've got left over, and there's probably an app that will help you do it so it's not as much of a chore as it sounds!
Can you afford luxuries? Yep, that does include nights out and eating in restaurants! Once you know how much you have, you can plan little things to keep your social life afloat.

Write a shopping list: this can probably be done on an app too. Most your money can easily be wasted on food so plan your weekly meals so that you only buy what you need.
Check your statement: once a week put aside 5 minutes and check your statement just so you don't have any surprises at the end of the month. With mobile banking, there's no excuse!

Flash your ID: whenever (and wherever!) you go shopping take your student card with you to get that all important student discount. Some shops have it even if it's not advertised so it's worth asking about!
Save money on travel: make sure you get a student travel pass for your city and don't forget your Young Person's railcard. They're investments but will seriously cut down travel costs!

Struggling? Talk to someone: if you are having any money difficulty - talk to your friends, family or someone at university about it. Don't let it get to the stage when you've maxed out your overdraft and you're stuck in your room.
If you have any queries about managing your money at uni, the student support services are always on hand!