..(that you probably didn't think of)
So you're off to uni are you? Congratulations! The best years of your life are right around the corner. I guess you've arrived at this page because you're thinking "what on earth do I bring to university and what do I leave behind?"
Luckily, all the research has been done for you. Below are 10 top things to bring to university.
1- Extension cable
There does seem to be a lack of plug sockets.. so an extension cable is a must, especially if you'd like to straighten your hair or play your Xbox whilst charging your phone. Also usb, phone charger, headphones and all the nitty gritty technology bits.
2- Coat hangers
unless you want to live out of a suitcase for 9 months?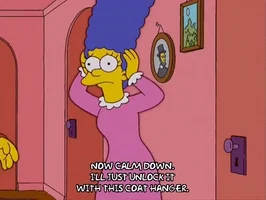 3- Headphones
Essential to be able to listen to your motivational playlist in the library to get you through the long hours of studying you will definitely be doing....and to not annoy your flatmates when you're pulling an all nighter.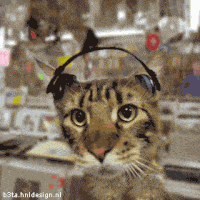 4- Identification
it is freshers week after all, so a passport, drivers license or anything as a form of ID is a must! Also things like CV's, NHS number, NI number & bank account details.. (Just keep it all safe!)
5- Laundry basket
acts as both a transportation device on washing day, and protects your floor from smelly socks.
6- An umbrella
sounds like a bit of an odd one.. but you will more than likely (given it is Manchester), be walking to university in the pouring rain at one point during the year. If your home is like mine, you will have an abundance of varying sized and coloured umbrellas, so if you've seen the weather lately, or ever, I would advise to just grab one on your way out.
7- Posters and photos
uni rooms are fairly generic and plain, so this is your opportunity to jazz it up and make it YOU. You will more than likely have a notice board so maybe stick some photos of you and your family or friends or posters of your favourite band on there! (Oh, and lots of sticky tabs as holes in the walls are not only unsightly but are also not allowed).
8- A backpack
When I was in my first year of university, I had no backpack. I now have 6 varying in size and colour. You WILL at some point have to carry textbooks to uni, maybe your laptop, or 3 notepads full of work, or a bag of food because you didn't have time to eat before your 9am lecture, either way, a backpack or a durable bag is essential. And as the response to a shop keeper goes when they ask you if you want a bag- "I'm not going to carry it on my head, am I?"
9- A mirror
9/10 times, your accommodation will not provide you with a mirror, a small bathroom mirror with a view of your shoulders up is usually provided but if you want to check out your outfit before you head off to your morning lecture, a full length mirror would come in handy, plus, if your new flat mates forget one, they'll be your new best friends.

10- Food
no need for an explanation really, you just seem to become a hungrier person once you become a student, and it's also essential to live. It's advisable to get these once you've moved in, it's a lot more work otherwise! Snacks is a blessing for studying and writing essays, also for every other time of the day.