There aren't many holidays I love. Valentine's is overrated, Christmas is too commercialised and don't even get me started on Halloween. But there's one day every year that fills my heart with joy and that is Pancake Day. An entire day dedicated to one of the best foods in the world? Yes please! You'll be pleased to know that Pancake Day falls on Tuesday 13th February this year, so get it in your diaries.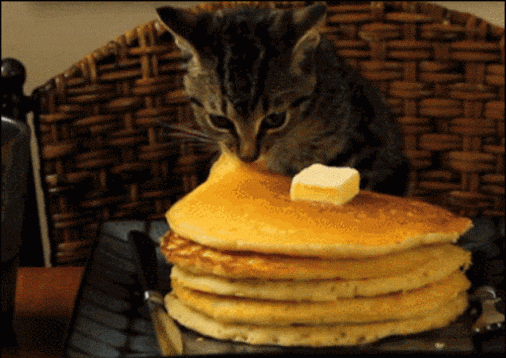 Why do we have a day dedicated to pancakes?
That's a great question! Besides being a celebration of an awesome food, Pancake Day (Shrove Tuesday) is the traditional feast day before the start of Lent. Lent was traditionally a time of fasting, so Shrove Tuesday was the last opportunity to use up eggs and fats before embarking on the fast and pancakes are the perfect way of using up these ingredients.
Go on, you've convinced me – how do I make them?
I'm sure at some point you've all had an attempt at a pancake. I have. I can't flip them. I can't even use a spatula with them. Basically, I'm a terrible cook. When I was in uni, my flatmates and I had a pancake party (because we were super cool, obviously) and we managed to get at least one pancake stuck to the wall. If you guys do do that, please clean it up!
If you've never made a pancake, it's very simple. All you need are eggs, flour and milk. You can also buy pancakes already made that you can microwave or pancake mix where you just need to add water. If you do want to attempt to make your own, here's a link to make a standard pancake. If you're gluten intolerant, you can still have pancakes – never fear and click here!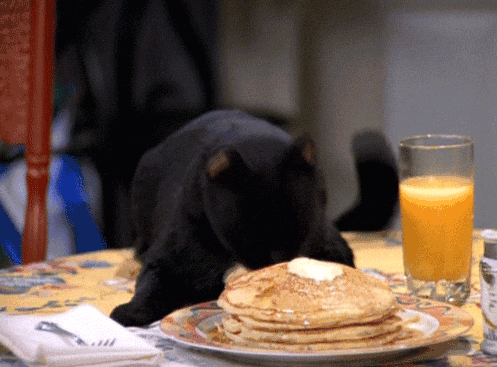 What should I have on my pancakes?
Well, personally I'm a bit basic and I'll always represent for lemon and sugar every time. At my pancake party (which was the Event Of The Year, don't judge me), we had milk, white and dark chocolate chips, jam, bananas, Nutella, ice cream…we were very bloated afterwards. You can also have savoury pancakes - why not try ham and cheese? If you're making American style pancakes , then naturally you've gotta slather them with maple syrup and bacon.
I want pancakes but making them? Nah.
If you think that making pancakes is a bit of a pain and would rather go out to get your fill, tonnes of places in Manchester serve pancakes - Alabama's, Frankie and Benny's - you can even get them at McDonalds before 10.30am!
Or, get together in your flat and have a Pancake Party! (Yes, I'm gonna make this a thing and soon everyone will be having them)