As you may already know this term, Res Life have launched the REFRESH campaign to help you with your wellbeing.
Luckily for you, we're on hand to give you an A-Z of all things that will make you feel good.
Today's letters are A and B...


Anxiety: We all feel anxiety at different times in our everyday life. At some point though the level or frequency of anxiety can become a problem. You can learn more about what anxiety is, what can make you more anxious, and how you can start to challenge your thinking and coping mechanisms to reduce anxiety with free workshops and information from the Counselling, Health, and Wellbeing Service.
Balance: Having trouble getting yourself organised? NUS have a handy guide to help you manage your time while studying. If you plan your time well you should be able to fit in an adequate amount of binge watching Netflix and still manage to do all of your work.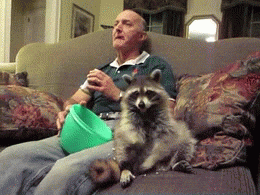 Make sure you check out C and D here.
For more information about the REFRESH campaign, follow us on

Twitter

and like us on

Facebook

.