2007. I am in my final year of college and about to have a gap year before going to university. This year, the charts are dominated by 'quirky' indie bands like Scouting For Girls, The Hoosiers and The Klaxons. The Spice Girls reunite as a five piece for the first time in nine years. Britney Spears has her infamous breakdown, Amy Winehouse had the biggest selling of the year and the X Factor winner this year was, of course, Leon Jackson…yeah I don't remember much about him either. In this blog, I'm going to explore some of the best songs from 2007 and feel really old.
Undoubtedly the biggest hit of 2007 was Umbrella-ella-ella. Rihanna managed to stay at #1 for a staggering 10 weeks and the song turned her from popstar to superstar overnight. In an ironic twist of fate, Rihanna seemingly cursed the UK that summer that she reigned at #1 as it became the wettest summer on record. Nowadays, Rihanna has released her eight studio album and scored her 30th Top 10 US hit with Love On The Brain.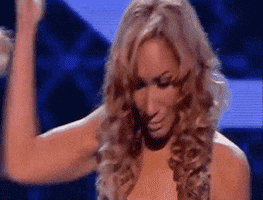 Bleeding Love was the biggest selling single of 2007 and arguably the most successful X Factor release in the UK. Leona even went to #1 in the US with Bleeding Love. Ryan Tedder, the song's writer and producer, must be loving how well it did. Leona had some success for a few years but like most X Factor contestants, her popularity faded. Most recently, she had her Broadway debut playing Grizabella in Cats.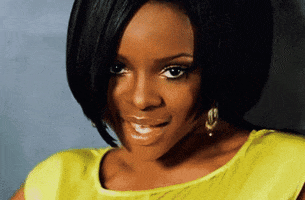 In 2007, the Sugababes were having their third relaunch as their line up had changed again, leaving just one original member. About You Now was the lead single to their fifth album Change, the first to feature Amelle Berrabah on all of the tracks. The Dr. Luke produced and Cathy Dennis written track became their biggest single and was a smash on radio, still receiving high airplay ten years later on. The group's line up changed again in 2009, leaving no original members left. In 2013, the three original members reformed as Mutya Keisha Siobhan and have been fighting for the Sugababes name, with an album promised by Siobhan for 2017.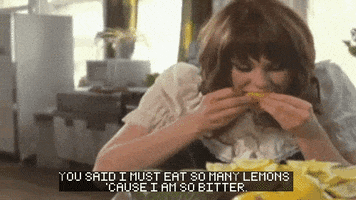 2007 was full of various 'quirky' artists. Kate Nash definitely fit that category. Foundations featured thought provoking lyrics such as "You said I must eat so many lemons because I am so bitter, I said I'd rather be be with your friends mate, cos they are much fittahhh." The combination of jaunty piano chords, an almost rap like verse and a traditional chorus was a big hit, only being stopped from the top spot by Umbrella and Timbaland's The Way I Are - the week Timbaland beat her, there was just 16 copies between them. Kate went on to release a couple more albums but never quite recreated the success of Foundations.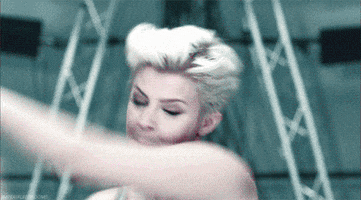 In the 90's, Robyn had some success in the UK with Show Me Love, a very Max Martin flavoured track that Britney or the Backstreet Boys would have recorded back then. Robyn continued to find success in Sweden but avoided the UK for years. In 2007, she was asked to feature on Kleerup's dance track and the result was a heartwrenching club banger, something she became known for. The track hit #1 immediately and many acts covered the track, including Girls Aloud. Since then, Robyn released her Body Talk series as three separate EPs in an attempt to 'get music to the fans more quickly'. That was in 2010 and since, we've had no full studio album. *insert passive-aggressive upside down smiley face here*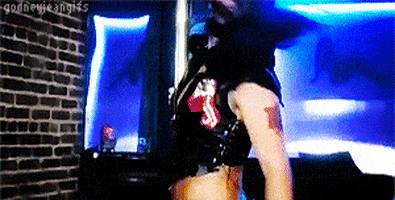 2007 was a strange year for Britney for many reasons. It was however the year she released new music for the first time in three years. Gimme More was the lead single from her most critically acclaimed album, Blackout, and instantly became iconic and one of her signature hits mainly for the opening gambit of "It's Britney, bitch!" – a line that she claims she didn't want to use. While the song is iconic, the video gained notoriety for how bad it was – simply four minutes of Britney pole dancing. Scenes filmed that didn't make it to the video have slowly been leaking since, making fans wonder what exactly the video should have been. When I saw Britney live in Vegas, Gimme More was an instant crowdpleaser. Britney is now on her eight album and is going from strength to strength with no sign of slowing down just yet.
First formed on Popstars: The Rivals, Girls Aloud managed to shake off the reality TV star label and become a huge band on their own. For their first album since their Greatest Hits, Girls Aloud teamed up with usual producers Xenomania and created what Popjustice has hailed 'the greatest pop song of the 21st century'. A midtempo electro song, the track peaked at #3 and is mainly known for it's ethereal middle eight performed by Nicola Roberts. Since the band officially split in 2012, Cheryl has achieved some solo success, Nadine released an album and had a baby, Sarah went into acting and Nicola Roberts has released a make up range, taken part in many documentaries, written songs for Little Mix and Tinashe and more importantly released her solo album, Cinderella's Eyes, to critical acclaim. Her album included a song called Sticks + Stones, a song about the bullying she endured in the eyes of the press at the start of Girls Aloud. Due to this song's success, she became an advocate for anti-bullying campaigns.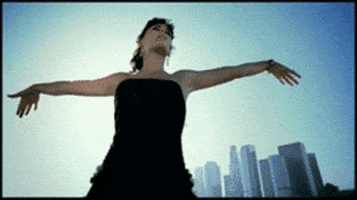 Back in 2007, Nelly Furtado was on top of the world. She had released her third studio album, Loose, and was #1 all over the world. For the creation of the spooky synth slow banger, Say It Right, Nelly was inspired by the Eurythmics song, Here Comes The Rain Again. The Timbaland infused track was not given a CD single in the UK so it charted at #10 on downloads alone. Nelly's fifth album, The Ride, is due for release at the end of March 2017. Too Little Too Late was the lead single from JoJo's second album, The High Road. The song speaks of disappointment and getting over your first love. JoJo released the song when she was just 15 years old and it became her biggest hit in the UK to date as well as a huge hit in her home country, the US. Late last year, after a lengthy legal battle with her ex-record company, JoJo released her third studio album, Mad Love, which I cannot recommend you go and listen to highly enough.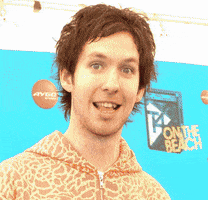 Before Taylor Swift was even a thing. Before releasing just generic club music. Before he became conventionally attractive (I thought we was cute since day one – y'all are all jumping on the bandwagon!), Calvin Harris scored his first top 10 hit with a cool and quirkly retro style dance track that he sang lead vocals on called Acceptable In The 80's. His first album, I Created Disco, had a distinct disco style which also featured on follow up single The Girls as well as his work with Kylie Minogue on her track, In My Arms. Since then, Calvin has achieved #1 singles across the world, worked with huge artists like Rihanna and Kelis and had the original record for most Top 10 singles from one album, a single broken very recently by He-Who-Must-Not-Be-Named.
What was your favourite from 2007? Email us at reslife@mmu.ac.uk