Are you bored of Ed Sheeran? I know I am. To quote Louise from Bob's Burgers, "If (he) were a spice, (he'd) be flour". His latest album, which received a scathing but justified review from Pitchfork, has been dominating both the album and the singles charts for the past couple of weeks with all 16 album tracks appearing in the UK top 20, ruining the charts for the rest of the better artists that should be sitting there. Because of his unfathomable success recently, you have probably missed a few incredible songs that just aren't getting the same attention as he is. This is where I come in to save you.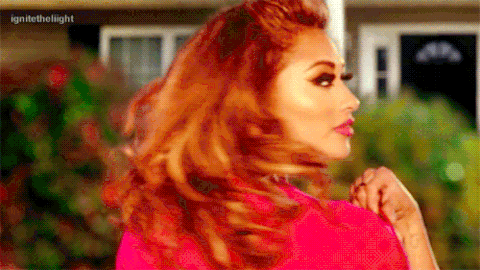 You may recognise Vanessa as one fifth of the UK's sixth best girlband, The Saturdays. Shedding the generic pop of her girlband days, Vanessa's transition into slinky sexual R&B is truly a testament to her talent. Good Good precedes her second EP, Chapter Two, which is out later this month.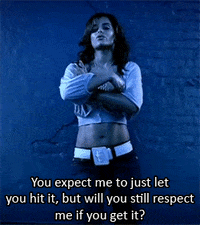 If you saw my last music suggestion post, you'll notice that I am a big advocate for Nelly Furtado. Now an independent artist, Nelly's new album comes out at the end of March and so far you can preview four tracks from The Ride on iTunes or Spotify. The third promotional single she released, Flatline, is a funky plea to revive her from heartbreak.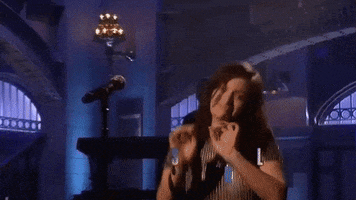 At age 16, Lorde released her first album to critical acclaim worldwide. Now, nearly 20 years old, she returns with Green Light, a wildly erratic change in pace to her previous work. "She says you love the beach, you're such a damn liar", she snarls, intense lyrics soaring over a upbeat backing track which makes for a song you need to listen to a couple of songs to truly connect with. This is Lorde doing the kind of power pop that Katy Perry longs to have written for her.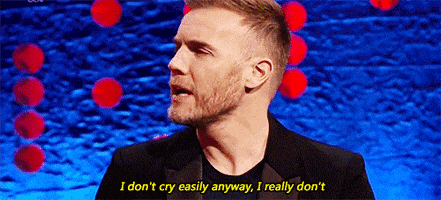 He may not pay his taxes, but Gary Barlow sure knows how to write a pop song! Take That – well, the three that remain – return with Giants, a euphoric track with plenty of hooks that wouldn't sound out of place in Coldplay's recent repertoire. Is it as good as Rule The World? No. Does it need to be? No. Giants will have you chanting along in no time. Let's hope Gary just announces the royalties he makes from it.
In 2008, Sam Sparro had a huge hit with a song called Black And Gold. In the same year, a quirky Scandipop band called Alphabeat burst onto the scene with Fascination. Nearly a decade on, two of Alphabeat have formed a new band called THANKS and have been releasing some great tracks together, this one enlisting Sparro's signature vocal stylings over a cool 80's-esque synthpop track with just the right amount of cheese.
In 1997, a line dancing pop group were formed and released 5, 6, 7, 8 - still a staple of any cheesy night out. That was meant to be it for the band but after 14 consecutive top 5 hits in five years, a BRIT Award and millions of records sold worldwide, Steps had a very messy split on Boxing Day 2001, a day I personally will never forget. In 2011, they reformed for a tour, a documentary and an ill-advised winter themed album before seeming to disappear again without a trace. 20 years since they first debuted on the charts, Steps announced that they were to save pop with Scared Of The Dark. The song is a triumphant return for the band, sonically very close to their glory days but also hints towards the sound of today, building the perfect bridge for Steps rule the pop world once again. They even dethroned Ed Sheeran from the top of the iTunes chart briefly, proof that Steps can indeed perform miracles. Their new album, Tears On The Dancefloor, is out in April and the band are touring in November so get your dance moves polished up!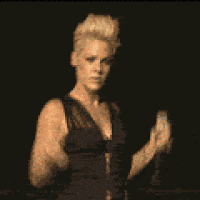 Sia has been a radio staple in the past few years since re-emerging in the pop world by featuring on David Guetta's Titanium after an extended break from music. P!nk has been a bit quiet of late since releasing her last album in 2012 but she has taken part in several side projects as well as adding a new baby to her family, so who can blame her? The pair have teamed up with Stargate and Diplo and dropped Waterfall out of nowhere, much to my surprise and delight. Waterfall is Sia by numbers and will no doubt be lapped by radio, but P!nk fans can rejoice that we finally have her voice back in 2017.
Macy Gray may not be as huge as she was when I Try came out in 1999, but her message definitely still is. An obvious ode to the struggles of living in Trump's America, White Man is a powerful statement - both visually and audibly - with the video featuring two ladies engaging in gripping interpretive dance.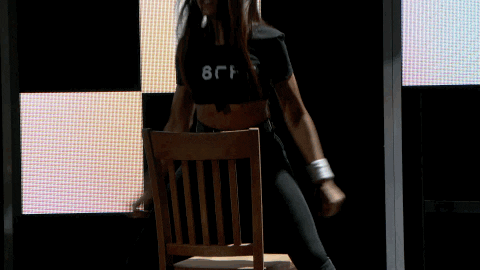 After Tinashe featured three times in my last blog, I thought I'd give you all a rest of me promoting her to you all - but then just a couple of days ago she decided to drop brand new banger Flame and just like that, I'm obsessed again. Flame is a demand for reassurance from her lover, a stark contrast to previous single Company where she just wanted…well, some 'company'. The song precedes the release of her second studio album, Joyride, out later this year.
After three singles from her seventh (yes, seventh!) solo album, Melanie C is back to release a duet with up and coming artist, Alex Francis. Previously unreleased in the UK, Hold On isn't particularly groundbreaking or innovative but showcases both artist's vocals well and should be a radio hit. You can catch Melanie in Manchester on her Version Of Me tour on Thursday April 6th at the o2 Ritz with Alex Francis supporting or you can catch her in August where she'll be headlining Manchester Pride.
So, there's 10 new songs for you to be getting on with, but have you got any suggestions for me? Email reslife@mmu.ac.uk