Are there a few moths hanging around your wallet? Are you saving for the summer trip of a lifetime? Or are you just sick of pouring your student loan into all the wrong places?
Well, look no further! Here's a list of wallet-friendly activities that you can get involved in, inside & outside of uni…
Matt & Phred's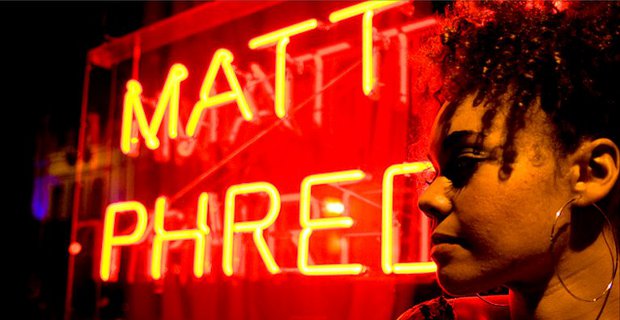 This Northern Quarter joint is notorious for showcasing a barrage of the best local and international Jazz. With outfits taking to the stage six nights a week to perform live, rehearsed and improvised Jazz, it really is the beating heart of the city's movement. Fluid and unwilling to be contained in one label, you can expect to hear the likes of Jazz, Folk, Gypsy, Electro, Salsa, Swing, World and even a little bit of Ska. Plus you'll find there's an alluring FREE entry from Monday - Thursday.
The People's History Museum
Built on the concept that 'there have always been ideas worth fighting for', this fascinating museum traces the development of democratic politics and its effect on people over the past 200 years. Whether you're interested in politics or not, this is a guaranteed good day out. A vibrant visual experience, it's also extremely interactive and you'll leave feeling much more clued up about all this politics malarkey.
The National Football Museum
It's the world's biggest and best and could only find itself in debatably the greatest footballing city of all time - Through rich documentation, affection and worship learn how football became the beautiful game of the people.
The Whitworth Gallery
Ever since the grand £15 Million development in 2015, the Whitworth has become a hub for bustling free events around the city. Whether it's the regularly evolving art exhibitions, thoughtful talks and screenings or their eclectic mix of Thursday Lates, it's a great spot to immerse yourself in global culture and with summer on the horizon, its close relationship with the Whitworth Park makes the perfect location to spend a lazy Saturday.
HOME
"Formed by the merger of two of Manchester's best-loved arts organisations, Cornerhouse and the Library Theatre Company, HOME is a place for curiosity seekers, for lovers of the dramatic, the digital and the deeply engaging."
With two stages and five screens, Home is home to some of the most challenging and provocative theatre and cinema in Manchester. Their gallery is free to look around, featuring some of the best art from around the globe and yet another great addition to this fantastic space. The Home complex also has a great bar & restaurant featuring deals, steals, meals and exotic beers.
Manchester Art Gallery
Housing a world-class collection of Fine Art and Design this building is a God-send for artists, ekphrastic poets, rainy days and bargain-hunting students. Holding over 25,000 pieces of art, craft and costume it's the perfect place to get lost in when you want to keep things on the cheap.
Manchester Museum
It's easy to let your years at university slip by without visiting this trove of curious tales, facts and bounds of information. But it's well worth a humble visit and gives the London museums a run for their money!
Chorlton Water Park
If you're a fan of wholesome walks, tranquil lakes and Great British wildlife, and want to step a foot further than Platt fields, then the Chorlton Water Park is the spot for you. This nature reserve is teeming with swans, ducks, geese and other animals; ideal for jogging, picnics and all that other goodness.
MMU Sport & Activities
I doubt you need reminding that there is so much free sport and activities going on around the uni - But I guess I just did - No need to plan ahead, just rock up to any of the sessions wearing your game face and something appropriate.
Meditation
Meditation is the effective but gentle way of training the mind to develop inner strength and freedom from turmoil, leading on to clarity and understanding. There is a bunch of free classes dotted all over Manchester as well as here at MMU.