How much does a polar bear weigh? Enough to break the ice!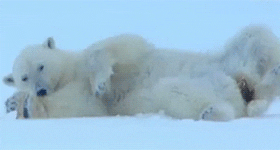 We couldn't resist. But if awful jokes aren't your thing there's no need to worry - we have these tips to thaw the "just moved in together" iceberg:
During welcome week you'll probably be bombarded with event invitations - and attending alone can be daunting. So, ask your flatmate! Even if you don't know each other well yet, a familiar face will help you come out of your shell. And if you are brave enough to go it alone - props to you!
Who doesn't love a good Lord of the Rings marathon? Or FRIENDS? Or Game of Thrones? There are plenty of options! There's no better way to get the conversation flowing - and if this isn't attractive enough to your flatmates, just add pizza to seal the deal.
Even if it's while you arrange your room, play your favorite album out loud. It'll make your room more inviting for flatmates to knock on your door and introduce themselves - especially if you share the same music taste! And if you don't, it's a conversation starter!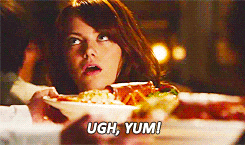 Get a tube of pringles or a pack of jaffa cakes and on introducing yourself offer one to everyone. Students love food. Use this to your advantage and your flatmates will be your best friends in no time.
ADDITIONAL TOP TIP: Offering a cup of tea makes all invitations a million times more enciting to students - after all, who doesn't love a brew?
If there's one thing to remember -everyone is in the same situation! Your flatmates will be just as eager to meet people, so just enjoy it and don't feel under pressure to be part of a close group straight away!