So you've had your room offer - but what happens next?!
YOUR VIP WELCOME IS HERE!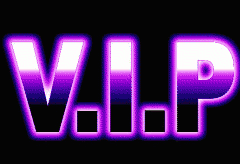 No more boring inductions learning about health and safety and do's and don'ts, as this year we are giving you the best welcome yet.
From Monday 11th September, you will receive an email from our team inviting you to complete your VIP welcome - so make sure to keep an eye on all your email folders! In this welcome you will find out all the essential information you need for a successful university life.
It's fun and interactive but most of all it has be designed especially for you!
Make sure you complete it before your arrival so you have all the insider knowledge on all that's to be know on uni life.
Why complete an induction when we are giving you a VIP Welcome?
*UPDATE*
If your induction completion is within the first 100, you will be automatically entered into a prize draw to win a £100 ticketmaster voucher!
Get your induction completed now to bag this awesome prize!