The best way for New Students to find friends at University
MeetU is an in-person social app. So instead of chatting for hours on a screen, MeetU tells you about all the amazing events taking place across the university campus and Liverpool City so that you can connect in-person with other students who have similar interests to you!!

MeetU is only available to registered Students of the University.
You will need your University email address to sign-up. Then once you've confirmed your account you can create a profile and tag yourself with all your interests, your course and even your Hall of residence.
Tagging your profile is important as it allows you to be notified of events taking place that are relevant to you. So instead of getting annoying notifications for things you're not interested in, you'll only be notified on events that you care about!
You can also create your own events!!
With MeetU, not only can you join in on all the events but you can create and promote your own events! Whether it's a study group, film night, day out or anything else that you and your friends would enjoy. MeetU enables you to connect with your fellow students without the worry of your event going viral!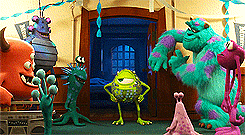 You can download the MeetU app from the Apple App Store or get it on Google Play