Golden Globes? Never heard of it! It's all about The Golden Robes now...
The award show is back - and it's the perfect way to thank your favourite teachers and staff here at Leeds Beckett!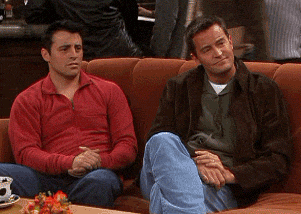 It takes place on Thursday 27th April and the Student Union have come up with these 9 different categories. You guys voted, and the nominees are...
Hidden Hero
Mekala Soosay
Laurence Morris
Samantha Crossley
Chris and the Biomedical Lab
Fantastic Feedback
Dr Steve Nash
Dr Brett Lashua
Dr Lindsey Thiel
Dr Thomas Muskett
Motivator of the Year
Emily Carrie
Kay McFarlane
Rafeeq Chaudhry
Rebecca Hopkinson
Bernadette Theodore
Personal Tutor of the Year
Adam Cartwright
Shirley Beresford
Dr Rachel Connor
Dr Thomas Muskett
Innovative Tutor of the Year
Dr Lynne Hibberd
Dr Nicholas Beech
Dr Thomas Muskett
Undergraduate Supervisor of the Year
Sam Nicholls
Dr Damion Sturm
Edward Sarmiento
Dr Thomas Muskett
Postgraduate Supervisor of the Year
Dr Jade Moran
Dr Alaa Soliman
Dr Moade Shubita
Dr Donna Johnson
Dr Osama Tashani
Module of the Year
Early Modern Comedy
Prison Learning Together
Critical Psychology in Practice
Course Team of the Year
MA Music Production
Biomedical Sciences Course Team
PG Dip. Counselling and Psychotherapy




Want more information? Send an email to the Student Voice team - studentvoice@leedsbeckettsu.co.uk

Check out #GoldenRobes2017 on Twitter for any updates!