The Premier league season never fails to surprise us and this year has been no different!

As another football season runs down the home stretch, there has been plenty of signings, shocks and successes to talk about...
Let's start with the Champions, Manchester City who have dominated the Premier League from the very first whistle of the season and really started to shine under Pep Guardiola, helping City to potentially making records. The key players have easily been De Bruyne, Aguero and Sterling.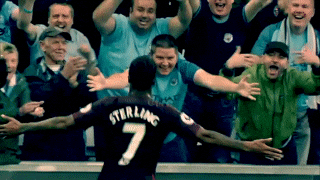 Arsenal have been left behind (again) in another underachieving season with the number of losses adding into double figures for the first time since 2012. It was about time Wenger left, wasn't it?
That leaves the other top sides to battle it out for the second spot, it's going to be exciting to see how the Top 4 ends up!
Now let's make our way to the bottom of the table...
With only a few points separating the relegation spot, we'll certainly be licking our lips for an exciting end to a relegation dogfight.
One team you may be looking for is Burnley, but Sean Dyche's side are on course for their best-ever season in the Premier League, pushing for European football for the first time since the 1960's.
West Brom have almost sealed their fate with the Championship, but Stoke City have had a disastrous season too.
Southampton, West Ham and Crystal Palace have previously sacked their manager's earlier in the season (awkward!) and Bournemouth continue to impress, alongside debutants Brighton and Huddersfield holding their own as they look to avoid the drop.
With games coming thick and fast we'll know soon after the playoffs who will be playing Championship football next season.
Another exciting end to the Premier League awaits us and with only two weekends left - I can't wait!